Are you a leader of a company that has a need for printing photographs of the highest quality in a range of sizes? If so, the suite of Canon large printers should be considered. In a business where images are everything, it is imperative that you are able to produce top quality printings of photographs, diagrams, and schematics in a time frame that keeps you ahead of the competition.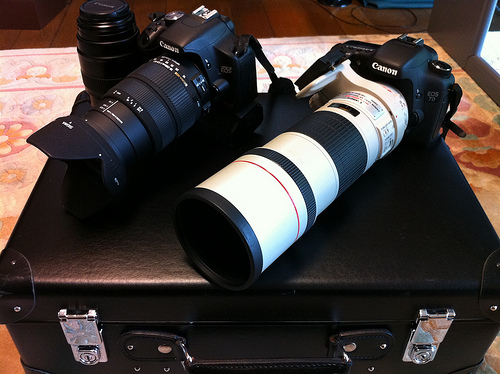 Your clients (whether you work in an architectural firm, in engineering or mechanics, or in advertising or marketing) rely on you to handle their accounts with the utmost care and present them with the best quality images available.

The imagePROGRAF line of Canon large printers can meet your needs and exceed your expectations for large format photo printing. You have certainly heard the adage that a picture is worth a thousand words. In today's competitive business market, you absolutely cannot afford to produce anything less than perfect images and plans, and you need to be able to do it as efficiently as possible, and on your schedule.
What sets the Canon iPF apart from the competition
One element exclusive to the Canon large photo printers is the LUCIA EX ink set. This is a specially formulated pigment ink that is designed to give you fantastic results.
Get a wider color gamut
Prints have better scratch resistance
See Less graininess
Enjoy Smoother gradation
Experience sharper blacks and deeper dark tones
Because of LUCIA EX ink, the Canon Large Printer for photos makes gorgeous large format photographs that are designed to last. The quality is unparalleled and will be true to your originals and will produce vivid, sharp, high quality images that will help your business put its best foot forward.

If your office has the space for a large format printer and the budget to support the purchase, the Canon large printer for photos should be your next office equipment purchase. The money and time you will save will set you apart from the pack and make your business leaner, more efficient, and more productive. Canon large printers offer high quality at an affordable price, and a wide range of machines to suit your needs. It's the smart choice for business professionals.
Photo by: Yutaka Tsutano