If you still haven't seen the cutting edge TonerPearl technology from Océ, you are missing out. In a nutshell, small balls of solid toner are dropped into heated imaging devices which liquefy the toner so that it can be sprayed onto the print media. In addition to the "cool factor", there are some really compelling reasons to consider an Océ ColorWave 650 printer plotter. Here are four.
Replace Multiple Inkjet Systems – The ColorWave 650 is two to five times faster than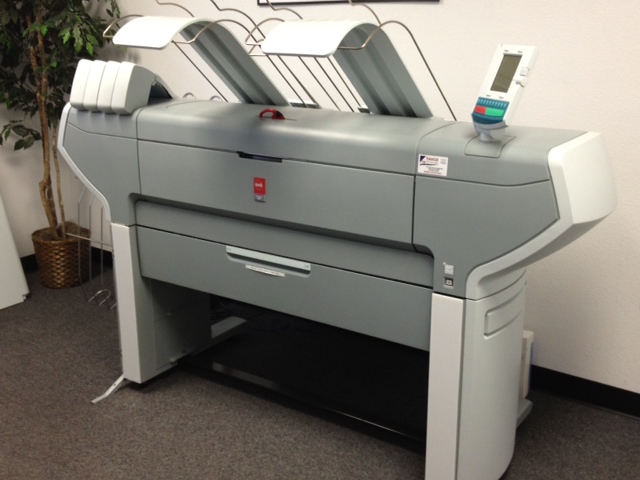 conventional inkjet technology depending on the type of image that is being printed. This increased throughput easily out performs installations of multiple inkjet machines. Plus, the cost of operating a toner machine is substantially less than an inkjet.
Consolidate Your Monochrome and Color Volume – This will eliminate a lot of consumable costs since the ColorWave 650 will only consume black toner for monochrome prints. This is in contrast to inkjets that will utilize several colors to create grayscales in monochrome drawings. Also, instead of needing different printing assets, the ColorWave can handle mixed monochrome and color printing with ease.
Save Time and Labor – Get your color large format prints at the speed of a monochrome toner plotter. Electronic collation keeps things neatly organized so you don't have to sort your drawings by hand. Also, the TonerPearl technology renders prints that are instantly dry. So, you can grab your prints and go!
Eliminate the Need for Outsourcing – The high duty cycle of 50,000 square feet per month allows users to print large color sets in-house. This virtually eliminates the need for outsourced printing.
What other benefits do you see?