Bim Technology - Guest Blog Article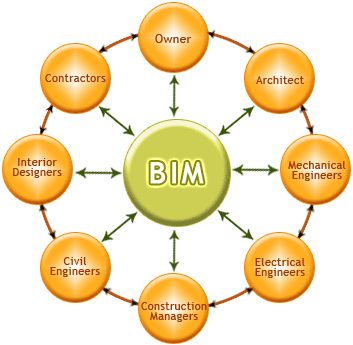 Eureka Tower in Melbourne Australia, the ninth tallest residential tower in the world standing 297 metre tall, is the live and breathtakingly remarkable example of BIM technology. Eureka Tower was one of the very few residential construction projects, which fully embraced the BIM approach. BIM technology acts as a design and visualization tool to aid architects, designers, contractors, engineers, and owners achieve better co-ordination and decision making. These benefits are not restricted to just commercial construction projects with complex geometry. Even residential projects can benefit from improved design, construction, documentation, marketing and maintenance processes of BIM technology. Also, a huge chunk of the residential sector is served by regional or local builders and contractors functioning as integrated design and build companies. Since these builders are the ones who absorb all the costs associated with a construction project, they are in a better position to lead the adoption of innovative technologies, such as BIM, which greatly enhances productivity and efficiency while fostering collaboration. However, builders cannot be expected to single-handedly tread on this path unless they are conscious of the latent value of BIM and what it can do for their business.
Benefits of Using BIM in the Housing Market
BIM can be easily and effectively applied to a construction project of any size or scale. Residential developers are now realizing this and think of BIM as more of a process or method than just a tool. Other benefits of BIM implementation in the housing market include:
The structured approach of BIM promotes productivity for builders. The ability to view 3D designs of a building much before its completion gives an alluring picture to the clients and they are easily convinced, thus neutralizing unnecessary frustration and miscommunication.
Achieving enhanced levels of collective understanding of a building's design intent helps all stakeholders work in collaboration by minimizing confusion and repeated effort.
Simulation and analysis capabilities of BIM help builders and contractors follow an intelligent and well informed approach towards decision making.
Better project management and improved accuracy in terms of making estimations of cost, quantity of materials and human resources required can be easily achieved.
A preview of the project using 3D design and visualization tools help in foreseeing glitches and taking corrective measures in time. This greatly enhances planning, operations and maintenance of a project.
BIM technology has proved beneficial for many residential developers who are working in a conscious market focused on green homes and green projects. Demand for societies with green and sustainable energy and a growing concern regarding climate change is driving builders to incorporate these issues in their construction projects. BIM emerged as a saviour for these projects, helping design custom green homes and energy efficient projects.
All these factors imply that BIM can be a very useful tool for builders and contractors who are looking to thrive and revolutionize the housing sector. Surprisingly enough, BIM fulfils the expectations of every player in the AEC industry as it fits into the framework of a project of any scale or complexity.

About the Author: Hi, I'm Aliya Jennifer from BIMhub, a platform that encourages all players of the AEC industry to collaborate throughout the building life cycle from creation, maintenance, amortization and depreciation. To know more about our services, please visit our site.