It can be frustrating when you are loading a new roll of paper into a plotter and you have to deal with a torn or jagged edge.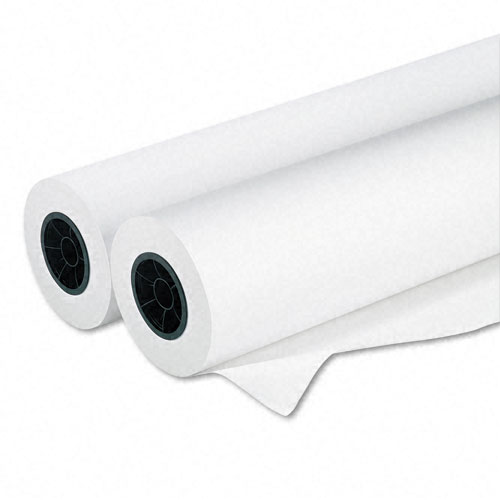 The good news is that this is an easy fix, even with older Océ printers. Here are instructions on how to cut paper rolls with the the following Océ systems;
Océ TDS300 TDS320 TDS400 TDS450
Note: These instructions are for using the paper knife in the roll drawer of an Océ printer to cut a clean edge on a new or torn roll of paper.
Open the roll drawer
Manually feed the roll up & pull out paper until the desired cut length is achieved
Press Online on the user panel (green light goes out)– screen shows "media settings"
Close the drawer
Press Next/Select, "roll 1 or 2" is displayed
Press left arrow one time, "cut media" is displayed
Press Next/Select (cut happens)
Open the drawer
Roll the paper back to green arrow (VERY IMPORTANT STEP)
Press Online (green light comes on)
Have a plotter service or technical question? Send them to: service@tavco.net
Article by: Raylene Hylland