Large format scanners have become essential tools for many engineering and architectural firms. In fact, it is commonplace to see them sitting alongside office plotters to perform a variety of different jobs.
Like any other job, though, things are easier when you are armed with the right equipment. So, how do you pick the right tool—the right large format scanner for your company?
The first thing you have to consider is the task that you need the scanner to perform. There are four primary scenarios where wide format scanners are most useful.
Which ones are the most important to you?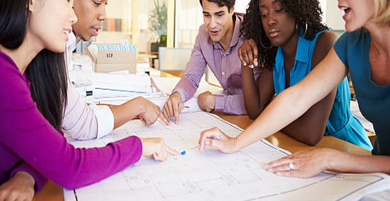 Capture and Archive
Electronic document capture is more popular than ever. After all, creating a digital archive of all of your documents (not just the small stuff) ensures you will always have access to your important information.
Many companies are using scanning technology to convert their vast number of wide-format sheets into a digital format.
Archive the sheets in your existing flat files and save some valuable floor space.
Scan marked up documents to have a record of the changes.
Save time and the cost of outsourcing.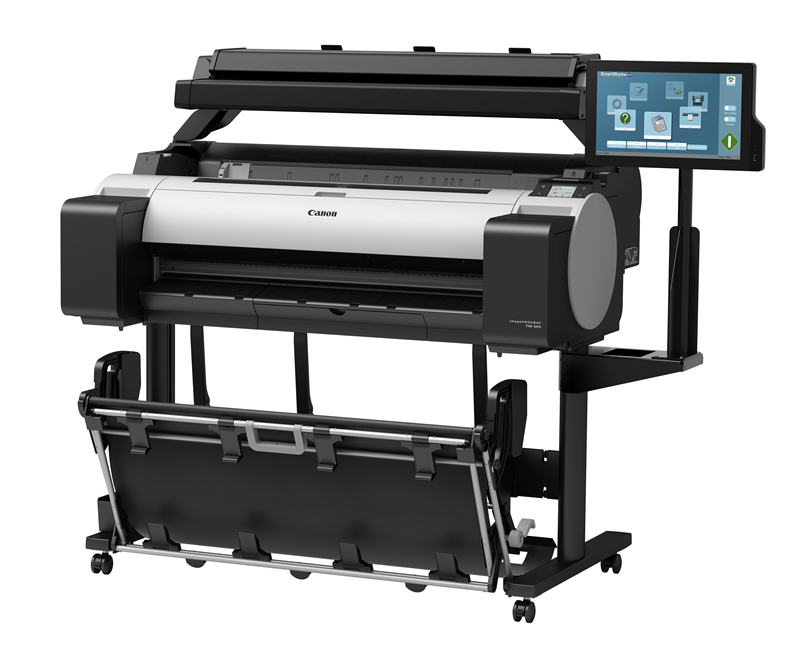 Copy and Print
If you already own a wide format printer, adding a scanner adds capabilities that allow you to get the most out of both units.
The combination of the two technologies promotes a more productive office.
Make copies of plans for your customers.
Get extras sets to collaborate with other project team members.
Larger jobs can be sent to two different printers for faster productivity.
Email and Share
In today's modern AEC industry, collaboration is essential. You need to efficiently share information with the rest of your team.
Share new concepts.
Mark-up an original design, scan, and email across the office or across the country for an instant meeting.
Network connectivity allows you to scan directly to shared file servers or other cloud storage applications.
Edit and Enhance
Often, the scanned image is just the starting point. From there document edits and revisions become necessary. This is commonly experienced when dealing with old, dirty drawings such as faded blueline sheets.
Getting a clean, high quality scan makes a huge difference when dealing with legacy documents. It ensures that you capture all the information you need, instead of some.
Software tools let you quickly edit and annotate scanned sheets.
Certain software tools allow you to convert the file to an editable format. This is referred to as raster-to-vector conversion. In other words, you convert the "picture" image into a format that can be manipulated by certain CAD softwares.
Save of man-hours by digitally editing files. Redrawing old maps form scratch and updating drawings by hand consume valuable time.
More than likely, you probably need to address a least one of the four scenarios in your office. The good news is that large format scanners can satisfy all of these needs.
Which scanner is right for your situation?