It has become common for companies of all types to incorporate GIS (Geographical Information Systems) technology into their business strategy. GIS data can be used for a dynamic range of purposes: land management, construction planning, and utility maintenance. At its core, GIS integrates hardware, software, and data for capturing, managing, analyzing, and displaying all forms of geographically referenced information. Unfortunately, when it comes to printing GIS files on a map plotter, some users find it challenging. But, it doesn't have to be.
Unlike printing common office documents to a desktop printer, where almost all of the document preparation is handled automatically, the GIS operator has to manually select a variety of settings to ensure optimal output. Just like any other job, having the right tools makes the task easier. Take a look at some of the most important factors regarding printing GIS files.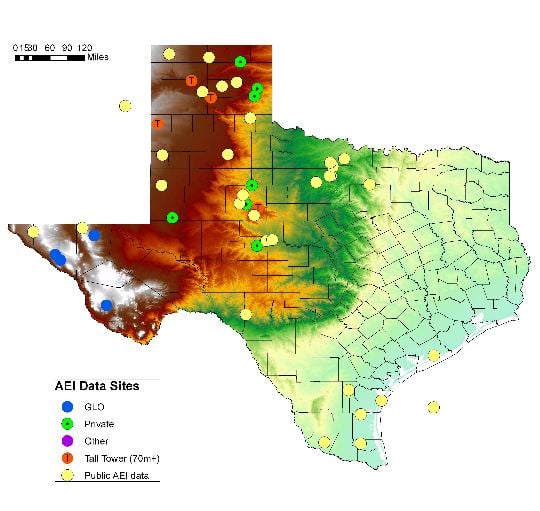 Print Submission – When preparing a file to print, be sure that your map plotter meets these criteria for the best performance.
Print drivers and print submission software must be compatible with the company's applications and operating systems. Being held back because of compatibility issues with older technology is not only unproductive; it is insanely frustrating to the users.
Define print settings such as scaling, rotation, and media selection from within the selected print tool to eliminate the need for creating print-ready files at specific sizes.
Be able to see a preview of the print to ensure that the file(s) will be printed at the proper size and orientation, avoiding unnecessary reprints.
The printer solution should have enough power to process large and complex files quickly and accurately. Using and inferior system can have issues with bigger files and will create a bottleneck in the print production.
When it comes to large, complex GIS files, it is a good idea to use a plotter with an internal hard drive. This will help tremendously with the spooling and file processing of the GIS file.
Media Handling – When it comes to printing maps and other GIS data, how the paper his handled by the machine matters more than you think. If your plotter is shared among multiple users, you need to have a way to keep things organized.
Having the capability to use multiple rolls of different sizes and materials can eliminate a lot of wasted time. This is evident when a company constantly has to change out different media during the printing operation.
Newer plotters provide some type of back-channel communication between the plotter and the print driver. This is incredibly handy since you can see the size and type of media that is loaded before you send the print job. This reduces the wasted time of making multiple trips to the machine to see what type of paper is loaded.
The map plotter should be able to detect the end of a roll to help prevent partial prints and reprints. This is crucial when it comes to GIS printing since most files are full color and are printed on a higher grade substrate. Reprinting mistakes with these types of files can become expensive, quickly!
Finishing – What happens with the file when it is done printing? Most people don't give this too much thought, but it can actually have a profound impact on your workflow.
A highly productive map plotter allows for multiple prints and/or multiple sets to be neatly stacked and collated so prints are not mixed up.
For high-output scenarios, some map plotter solutions offer stacking options. This can be beneficial by reducing or eliminating the need to break up large jobs or make frequent trips to the printer to keep the output area from overflowing.
If you typically fold your GIS prints, it may be worthy to invest into an automated folder. Some high-end map plotters offer this as an option.
Other Key Points
The routine operation of your plotter should be quick and easy to understand. This reduces the learning curve for new employees and the technically challenged.
Your GIS printing system should seamlessly integrate into your company's infrastructure without special modifications or configurations.
Takeaway – Be sure that the capability of your map plotter is in line with your company's print demands. The more it jives with the topics above, the more productive your GIS workflow will be. Your staff and your bottom line will love you for it!