Visual communication is vital to many types of businesses. Retail, Education, and Petroleum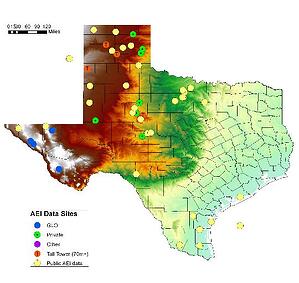 (Oil & Gas) are three wildly different industries that rely on the similar ability to communicate through posters, charts, and maps. Technology has made it so that producing even complex posters is as simple as clicking "print." But, ultimately, hardware is what yields the final results and having the right hardware remains the biggest challenge, until now.
Although there is a wide range of large-format printers available, there are basically only two types to choose from:
Basic CMYK dye-ink printers
Professional graphic printers
Sure, either could work, but they both have their issues and concerns.
Problems with poster printing on a basic CMYK poster printer – This is the most basic type of general purpose printer, but with only 4 ink channels (Cyan, Magenta, Yellow, and Black), this printer has a very limited color space that it can produce. If color matching is important, it is harder to get exact results from a CMYK printer.
Also, most general-purpose CMYK printers use a water-based dye ink. This type of ink is very volatile to the elements and will begin to break down quickly once exposed to ultra-violet light and/or oxygen. This results in fading, so if your poster or map will be displayed for an extended period of time, this could be an issue.
Graphic printers aren't always the answer either – Professional display graphic printers use a more durable ink and the additional ink channels yield photo-quality results, but they can be extremely expensive to use. Not only is there more ink jetted onto each print, but often more exotic media must be used to benefit from the higher quality printing.
Finally, a new and better way!
Canon has answered the call with the introduction of two new printers specially designed for posters, maps, and other infographics.
These two new units are the first 6-Color LUCIA EX ink set imagePROGRAF printers, featuring red ink to help create vibrant and eye-catching prints. The new SE Series provides users with a durable and high quality large format map and poster solution at a low cost. These printers offer great features to maximize user productivity, such as: a large ink tank capacity, a sub-ink tank system for continuous print runs, economy and fast draft printing modes, and the ability to print on a variety of media.
Known for their speed and quality, imagePROGRAF large format printers also provide users with some of the most intuitive and user-friendly software to expand end-user workflow, right out of the box! These utilities allow amateurs and professionals to create a wide array of large format output in a matter of minutes, regardless of their experience or level of expertise. Some of these beneficial solutions include:
PosterArtist Lite – Canon's poster creation software for creating colorful posters and banners in four easy steps.
Direct Print & Share – A cloud-based software solution enabling viewing, sharing and printing of files from almost anywhere in the world, with 5GB of free storage (available if users sign up for Google's cloud services*).
Accounting Manager – Tracks up to twenty (20) print jobs to determine how much ink and media is consumed during printing.
Media Configuration Tool – Allows users to add and update Genuine Canon media and make adjustments to printer settings- enhancing the precision and quality of output achieved with non-Canon branded media.
Want to know more?