How many print heads does an iPF755 require? Surprisingly, only one. In fact, the entire line of Canon iPF 5-color technical plotters only utilize one single,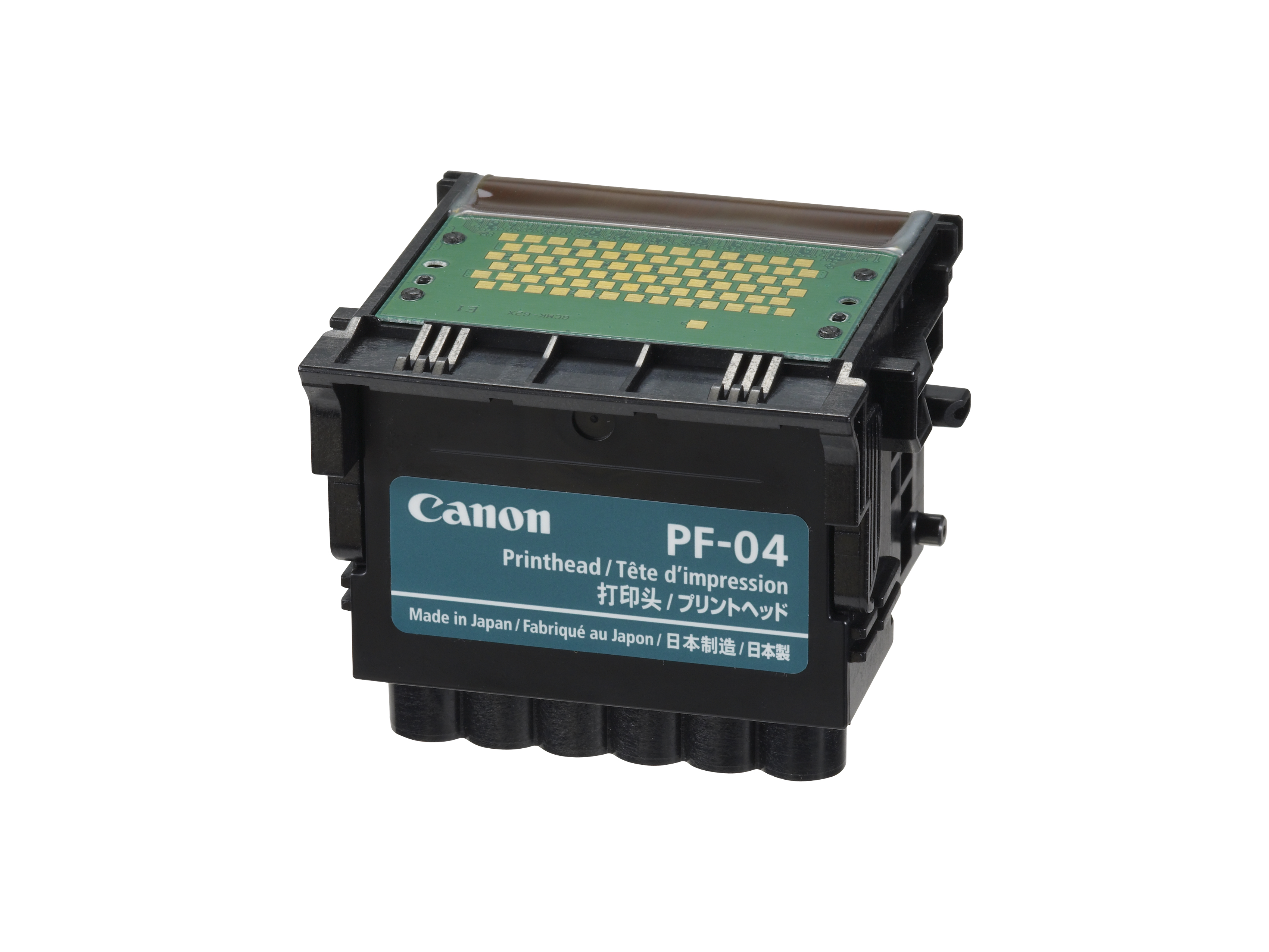 durable print head for producing all colors. This is far cry from the HP model of using multiple print heads. The Canon PF print heads are designed for long use. In fact, Canon offers a print head warranty on each new plotter for 1-year or one trillion dots, whatever comes first. But, to truly appreciate the Canon print head and ink technology, let's explore it a bit.
Each Canon iPF technical and general use printer has these attributes.
• 5-color C,M,Y, gloss BK (dye), MBK (pigment)
• Reactive Ink Technology
• +/- 0.10% Line accuracy, 0.2mm line width
• High Resolution Output, up to 2400x1200dpi
• 2 Channels of pigment Matte Black for high productivity
• Durable print head with 15,360 nozzles
The 5-color system producing incredible looking prints. It also is less expensive to produce than a comparable HP T-series printer. See this blog article to learn more.
Canon also incorporates a reactive ink technology in their inking systems. This ensures proper adhesion of the black pigment particles to the printing substrate.

Here's something to think about. How many times have you been working on that big project with a tight deadline only to find out that your plotter is about to run out of ink. Traditionally, you would potentially have to sacrifice that job in order to replace the ink.
This is where the Canon R&D guys earn their pay. Each Canon iPF printer utilizes a sub-ink system consisting of an intermediary reservoir. This sub-ink unit will allow you to change ink tanks "on the fly" without having to stop the machine or interrupt your print job. Pr
etty cool, eh?
Here's a tip to keep your ink system healthy and prevent against failures...keep your printer "powered on". That's it! The iPF printers are intelligent enough to run a self diagnostic check that will make sure that ink flows and the print nozzles stay in good working order.
Some people will want to turn the unit off during idle times because it is thought to conserve ink. But, don't believe the hype. You will be much better off consuming a little ink to keep your system healthy!