Despite incredible technological advances, the construction industry remains one of the most inefficient enterprises in the nation concerning labor productivity. (Source: Census Bureau, BLS).
The primary reason for this is that many mistakes are made as a result of information not being communicated clearly. So, how can one improve both communication and efficiency? Besides migrating to more digital platforms, a straightforward change is to shift the company's workflow from black/white plans to color construction documents.
Most construction plans are historically printed in black and white. And why shouldn't they be? After all, that is the way things have always been done forever. However, projects are not created in monochrome; they are conceptualized and designed in color. So, wouldn't you think that there is value to printing color construction documents? You bet, and it is more impactful than you think.
Color is Everywhere in AEC
People think in color. CAD and BIM software displays information in full color. So, why not print in color?
The problem with printing in the traditional black/white format is that information can easily be lost in translation. This issue is magnified when the design is represented in three dimensions. Since so many AEC companies are now using some BIM or 3D modeling software, color communication has become paramount.
The Financial Impact of Mistakes
If mistakes are made during a project because of a bad exchange of information and/or communication, it can have a profound impact on the job's profitability. In fact, on average, nearly 30% of project costs can be attributed to mistakes, rework, and errors. (The Economist)
The research company Lyra (Now http://photizogroup.com/) has provided a white paper detailing the cost savings that can happen due to printing construction documents in full color.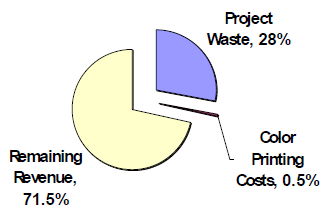 The Lyra Report findings:
Color documents reduce search time by as much as 80%
Color construction plans reduce errors by 80%
Color "blueprints" increase learning and retention by 78%

The Paperless Office – We Are Not Quite There Yet
The flipside of the color construction plan argument is the idea of a paperless office. Why not just eliminate paper completely?
The problem with that concept is that it doesn't jive very well with reality, especially in AEC. There is always a need for physical wide-format plans. Companies have tried to get around this by sharing files via email or online plan rooms. However, the issue that continually presents itself is that, eventually, someone will need a physical sheet to take to the field.
In addition to file sharing, construction companies have tried to support the paperless effort by incorporating some on-screen estimating software. These software applications allow an estimator to handle "take-offs" on-screen. Although there is value to this, a sheet will need to be printed for the field crew sooner or later.
But, how much more powerful would the construction plan be if it included the color annotations, notes, and measurements created by the on-screen estimating software?
Too many "old school" construction professionals have declared that "you can't spread an iPad across the hood of a truck at a job site." So, as novel as it sounds to get rid of large-format construction documents, they are still very much wanted and needed.
Share your opinion. Leave a comment and join the discussion.
Article was originally published in 2015 and updated in 2020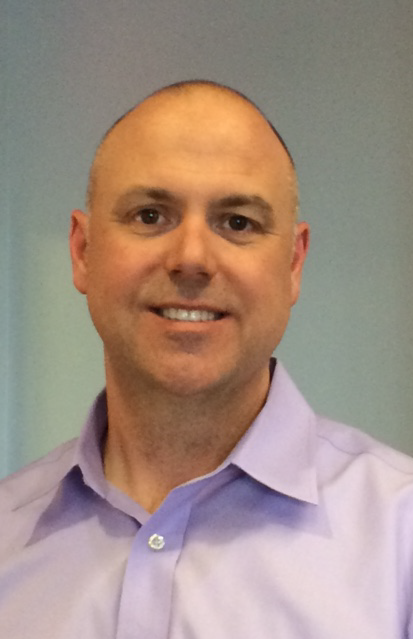 Kevin Vaughan is the Vice President of TAVCO and heads up Sales, Digital Marketing, and E-Commerce channels. With over two decades of experience, he has received various awards for sales performance and channel growth. Published articles focus on AEC technologies including laser scanning, 3D cameras, CAD software, and large format plotters. When he is not geeking out on new technologies, you can find him hanging with his wife and kids, playing guitar, or Scuba diving.