Many years ago, someone gave me the awesome advice of, "you have to be willing to give up who you are for who you may become." It looks like Troy DeGroot is living by that creed with his launch of U Chapter 2 - his company dedicated to Bluebeam training – empowering people to get the most out of Bluebeam Revu.
Troy has a great following in the Bluebeam world, so he will no doubt do great with this new venture. U Chapter 2 promises to be a great training resource for our Bluebeam clients. Get a taste of what Troy and UChapter2.com are all about. - Kevin Vaughan, TAVCO
If I asked you how you use Bluebeam Revu, what would your answer be?
"I probably only use 5% of Bluebeam"
"Our team only use it to view documents"
"We have power users and some who could use Bluebeam Revu training"
What if I showed you some tools that your competition is using?
"I didn't even know you could do that"
"When did they add that feature?"
"I wish I would have known about that on __ project"
"Can we quantify construction materials?"
"Can I count and mark fixtures?"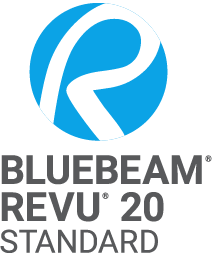 I bet you resonated with one of these comments, didn't you? As a Bluebeam Certified Instructor, I've heard all these comments again and again. Revu is an amazing tool, it is intuitive, and the interface is very comfortable for experienced CAD users. And understandably, all this makes you think your team can learn it on their own, after all they learned Revit, right.
I get it, I've been there! See, I was also incredibly frustrated learning Bluebeam Revu. Sure, it's intuitive, and there are a million free videos on the internet, and many companies offering basic training. However, in all my research everything available was "This is the tool, and this is how it works." I simply did not know what I didn't know.

Has this been your experience?
With frustration comes opportunity, I made it my personal mission to take my experience in the industry, listen to customers and users and create a more powerful training offering to the industry.
U Chapter 2's approach ties all the tools together to meet required tasks, workflows, and goals. Innovation is great, but If you cannot make it applicable to the person using it, they simply won't use it.

I'm a teacher/presenter that feeds off of OOH's and AWE's like a firework display. After a demo, eyes light up realizing the software they bought to simply view PDF drawings does much more. In some cases, eliminating other software doing similar tasks.

So what makes UC2 training better?
My training approach is different from what you find elsewhere. I won't waste your time or money teaching things you'll never use. I'll never force you to sit through an 8-hour basics class when only 4-hours are relevant to your workflow.
I've broken down training into 2-hour classes based on workflows allowing you to pick ala-carte the classes your team needs to fill a half or full day. Time away from production is part of the cost of training, so I get students back in their seats to practice what they've learned as quickly as possible.

How do you get started?
Schedule a free call to simply see if we're a good fit, best case we confirm you don't need my services, and I'll be the first to tell you, "great job".
If there is a need, we'll follow with a Discovery Call where I take time getting to know teams, users I can partner with for change management, and most important, your legacy workflows. My goal is to manage change by building the wisdom of senior staff into new digital tools, giving them a sense of legacy, and embedding their process into tools so an intern gets the same results.

Since being a BIM Manager myself with over 70 employees in seven offices, in seven different disciplines, it's always been my approach to build tools easy enough to use so people trip into doing things correctly and must go out of their way to break the standards. It's not my goal to change how you work, you're the expert.
However, it IS my job to recreate manual tools like highlighters and calculators into a digital environment, to introduce potential industry best practices and teach you how to use them.
But will Bluebeam do what WE need?
It's essential to clearly understand how Revu works to build correct parameters into custom tools allowing you to sort, filter, hide, and report information you need from your markups. When highlighted, Revu can give you total lengths of similar materials.
Color filling an odd-shaped room reports the total square footage, perimeter, wall area, and volume. The tools are amazing if you know where they are!
Are classes online or do you come to us?
Learning styles need to be considered. Some watch taking notes, others need picks & click instruction. Webinars for some, others in-person. I provide what fits your team and budget.
In-person is my preference allowing me to watch and support internal mentoring moments where quicker students support others. This ensures the training continues after I'm finished.
I've done the 10,000 hours, and then some.
I believe the industry needs independent consultants to guide purchases without bias, and to be a training resources for everyone, regardless of location.
My passion to teach is simple. I'm looking to be a blessing to careers and companies with more accurate, consistent tools and efficient, predictable workflows. There's nothing better than seeing individuals excited to do their job again.
If you would like to learn more about me and the Bluebeam customization, implementation, and Bluebeam training services I provide, visit www.UChapter2.com
Not Ready for training just yet? Start learning from for free today. Join the Brainery forum to share your skills and learn from others in the industry.
Troy DeGroot Bio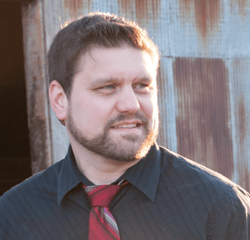 With over 20 years as a Detailer, Designer, and BIM Manager prior to teaching, Troy DeGroot has cultivated a deep understanding of the requirements of customers, the needs of end-users, common goals of management, and the capacities of Bluebeam® technology. As a Bluebeam Certified Consultant, Bluebeam Certified Instructor, and Implementation Specialist, Troy increases productivity for Project Managers, predictability for BIM/VDC Managers, and helps maximize software adoption for CEO/CIOs.


How to connect with Troy:
Email: troy.degroot@uchapter2.com
LinkedIn: https://www.linkedin.com/in/troydegroot/
Twitter: https://twitter.com/bluebeamburgers
YouTube: http://www.youtube.com/c/BluebeamAndBurgers?sub_confirmation=1
Blog: www.bluebeamandburgers.com
Phone contact info: https://uchapter2.com/contact-us/
---