Try Bluebeam
Free for 30-days
Bluebeam® is a PDF markup and editing software designed specifically for the AEC industry that allows for greater collaboration and efficiency—anytime, anywhere.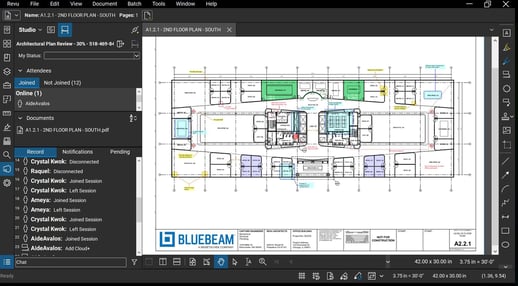 Start working smarter, be more productive, and communicate better.

Keep track of who said what and mark up together in Bluebeam Studio
Compare plan revisions with a single click
Create hyperlinks
Rename pages and create bookmarks
Custom markups
Batch Slip Sheet
Markup Hyperlinking
And much more!
Bonus Download Included

: Bluebeam Revu Took Kit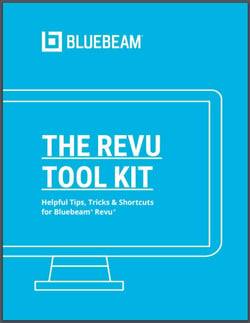 Includes 20 awesome tips and tricks
Plus, the complete list of keyboard shortcuts
Get up to speed fast!
About Bluebeam Revu
Bluebeam Revu is an advanced PDF solution that allows users to markup, takeoff, organize, and collaborate with project files like never before.

More than simply a PDF viewer, or annotation tool, Bluebeam Revu is efficiency and collaboration software for anyone who works with technical files.

This applies to a wide range of industries, including construction, architecture, engineering, manufacturing, and energy related companies. The built-in tools and functions provide users in these industries a sleek and powerful tool to get work done quickly.
It is designed to speed up communication and minimize project delays with award-winning PDF creation, editing, markup, and collaboration technology.
You'll drive project efficiency by using markup data throughout your project, communicating in real time, and streamline processes to get more done in less time.
About Free Trial
The 30-Day trial of Revu authorizes you to try Revu 20 eXtreme version. This will give you a good feel for the other versions of Bluebeam as well - Bluebeam Revu Standard and Bluebeam Revu CAD.
At the end of the trial, you will have the choice to purchase a license pursuant to the Bluebeam license agreement.
If you choose not to purchase, no worries, you can keep Revu installed and use in a View Only capacity.
[ Download Bluebeam ]
Bluebeam, Bluebeam Revu, eXtreme, Batch Link, and Studio are registered trademarks of Bluebeam, Inc., used under license.

Bluebeam Revu