Print Quality Work with the Canon TX Series
Print everything from construction drawings, GIS maps, posters, and more.
Produce great-looking documents with Canon LUCIA TD Inks.
Unleash your creativity with free, included workflow and management software.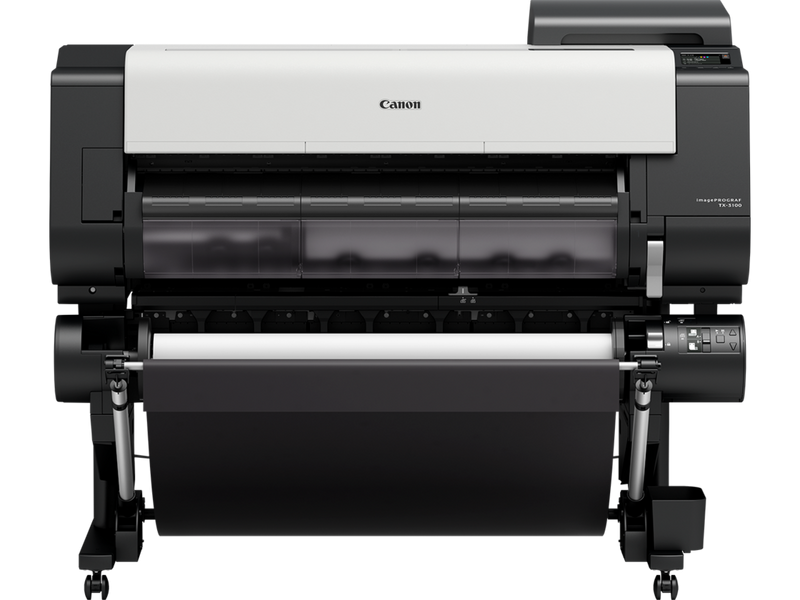 Shop for TX Series now on the online store
Print With Speeds That Rival Toner-Based Systems
The Canon TX-3100 is a 36-inch wide printer capable of printing 3 D-sized sheets per minute. This output matches the performance of most LED toner plotters that cost three times a much. The TX-4100 is the larger, 44-inch wide version.
Get Amazing Looking Prints Every Time
The TX-series features an all-new 5-color TD pigment ink set. This ink was formulated to produce fine lines and sharp text on both inkjet and non-inkjet paper. Combine this pigment ink with water resistant media and you have a printed drawing that can withstand the outdoor conditions of a construction site.

Save Time with More Paper Capacity
The optional Multifunction Roll System is a versatile media handling solution system that enables either a second roll of media to be loaded on the printer, or the unit can be configured as a bi-directional media Take-up unit.
Having an extra roll can either double your loaded paper capacity or give you more choices of paper sizes, or types, without having to stop and reload the machine.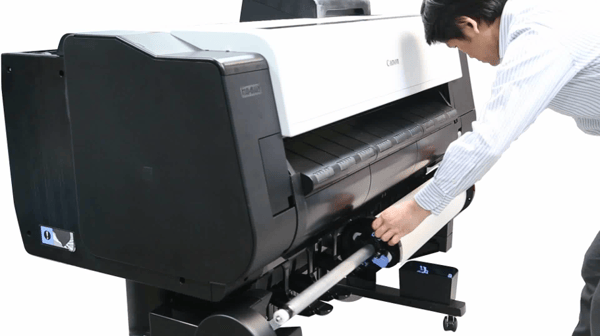 Stay Organized with the Innovative TX Stacker
The new TX-series can stack up to 100 sheets of ARCH D or ARCH E size sheets for increased productivity. Gone are the days of hand sorting random pages dropped in a simple catch basket.
The 36-inch Canon imagePROGRAF TX 3100 and 44-inch Canon TX 4100 represent the next standard in wide-format printer engineering. See some of the technologies found exclusively in Canon systems.
High Capacity Ink Tanks
Available in 160ml, 330ml, and 700ml ink tanks, you have the ability to purchase a combination of ink sizes based on your printing volume.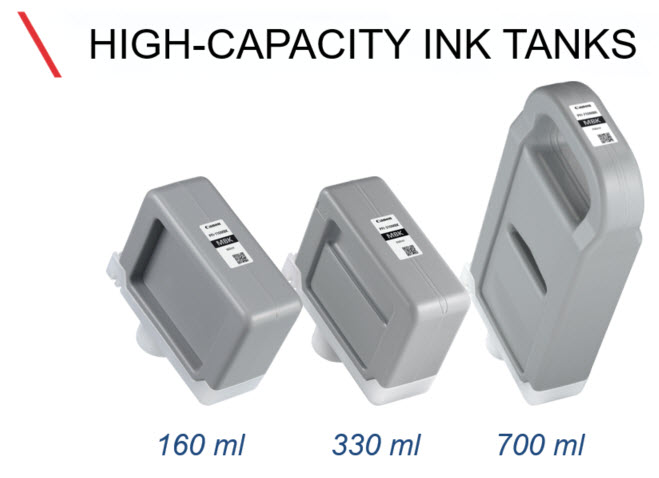 Sub Ink Tank System
The Sub-Ink Tank System allows all of the available ink in a tank to be used before having to replace it, helping eliminate any wasted ink. The empty tanks can also be replaced on-the-fly without stopping the printer. This is extremely useful during your long print jobs.
PF-06 Print Head
The newly designed PF-06 is a 1.07-inch, 6-channel print head with 15,360 nozzles. Combined with the TX-3000's high speed carriage transfer and ink ejection, this print head allows for ink to be laid down quickly and precisely.
Automatic Media Loading
Media is now loaded automatically in the new TX Series printers. Once a roll of media is placed on the roll holder, the printer will detect a roll has been loaded and begins to feed and adjust the media into optimal printing position.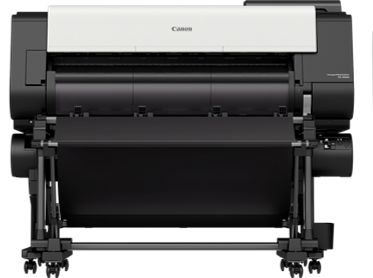 Download the Canon TX 3100/4100 brochure
Download the Canon TX 3100/4100 spec sheet
Want a printer/scanner combo? Learn about the TX MFP Series.
Use the Canon Plotter Printing Cost Calculator