Meet the challenges of today's construction market
Winning new bids and ensuring projects are completed on time and on budget are critical objectives for any construction company. Incorporating color into construction drawings can reduce overall project costs by minimizing changes and reducing errors.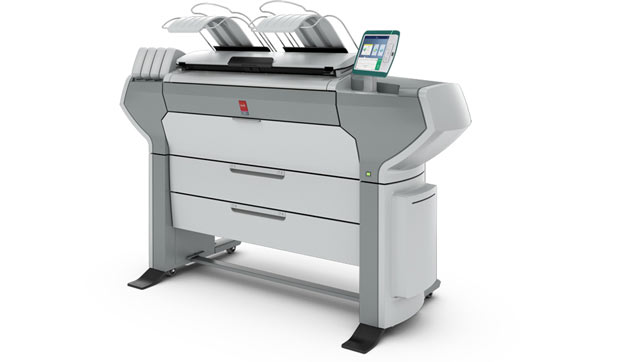 See What Makes the Océ ColorWave 500 System Different
Communicate complex information with color to reduce the cost of mistakes and re-work during construction.
Increase project team efficiency with more prints in less time than inkjet printers. The revolutionary, toner-based ColorWave 500 can print on a variety of different media. Likewise, no drying time is required, even for full-color prints.
Gain a competitive edge with superior copying and scanning quality. Océ ImageLogic is an embedded and proprietary software that automatically compensates for wrinkles and light colors to produce superior results every time.
Stay organized with neat document delivery and stacking. The Océ ColorWave 500 delivers collated documents to the top delivery tray. This high capacity stacker neatly holds up to 75 E-sized prints and can easily handle mixed sizes efficiently.
Save time by optimizing your workflow. The ColorWave 500 makes it easier than ever to prepare, produce, and manage complex files ranging from AEC and CAD all the way to large graphic files. Advanced software tools make it easy to get documents when and where you need them.
See what else the Océ ColorWave 500 has in store for you.
Download the Océ ColorWave 500 brochure
Download the Océ ColorWave 500 spec sheet