Plotter Rental Program
TAVCO's innovative Canon iPF plotter rental program - Equipment PLUS, gives you the benefit of using a state-of-the-art Canon wide-format printer with a comprehensive support plan that also includes all printing supplies.
Real-time monitoring provides us with alerts regarding service issues, changes in print head status, low ink levels, and monthly meter readings. One of the most convenient things that you will notice is that ink will automatically be order and shipped without any user interaction.
Our automated software knows what type of file you print every time and tracks it accordingly, no matter if it is black lines, color lines, or full graphics.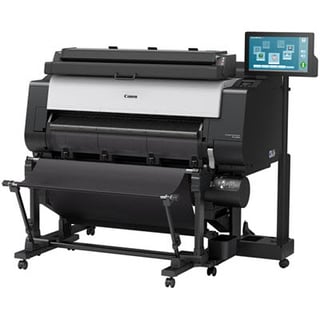 What's Included with Plotter Protection PLUS
Delivery and use of a Canon wide-format printer (TX or iPF Series)

Canon TX 3000, TX4000
Canon iPF780, iPF785, iPF830, iPF840, iPF850

All parts and onsite support for all routine and emergency service issues
Unlimited phone and web support
All 20# Inkjet bond paper is included (specialty media is sold at the price difference of bond)
All OEM printer ink is included
All other consumable items (print head, maintenance cassette, etc.) are provided as needed
Real-time automated notifications (service issues, ink levels, print head status, and meter readings) are sent directly to TAVCO with no additional communication from you necessary
Talk with us to learn more