The Smartvid.io Construction Safety Observations module makes it easy for anyone in your company to design risk-related observations through the easy-to-use mobile app and web interface.
This promotes a Predictive-Based Safety (PBS) program rather and a traditional reactive, Behavioral-Based Safety (BBS) program. The jobsite safety observations module can work on its own or as an integration with your existing construction management system.
Recording Observations
Easy-to-use mobile and web applications make everyone a source for safety observations in the workplace
Support for both positive and risk-based observations builds a balanced picture of project activity
Risk-scored observations feed into role-based alerts to help prioritize and close field observations
Module includes mobile iOS app, web-browser interface, data access via APIs and single-sign-on integration capabilities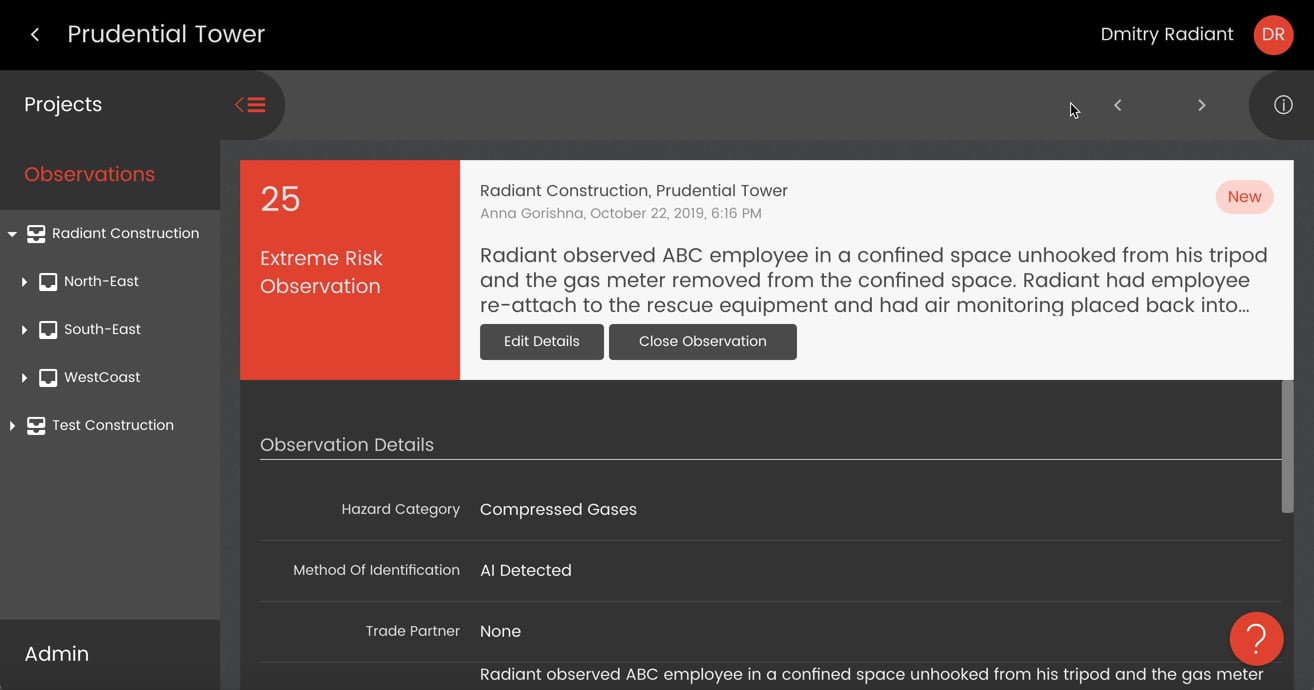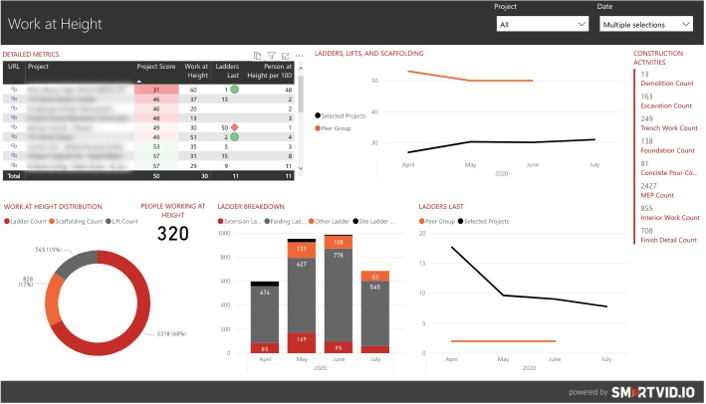 Dashboards, Alerts, and Analytics
An easy to understand risk score of Severity x Frequency translates into risk ratings that drive workflow and predictions

Workflow streamlines observation flow across safety and management teams

Alerts make sure no observations stay open for too long

You can import existing observations (even photos) so that your old data is available for safety observation reporting and predictive analytics

More Safety Observation Features
Integration support for projects, users, trade partners and more means you don't need to create "duplicate systems"
The custom-built training program for end users, managers and executives ensures a common understanding of observations
Unlimited user pricing model supports the best practice of making everyone responsible for making observations, both positive and risk-based. Then create "leaderboards" to reward team members who are hitting and exceeding their observation targets!
Request a product demo and/or quote
Smartvid.io Predictive Analytics
Smartvid.io Enterprise Video and Photo