Please enjoy this guest article from our friends at India CADWorks.
Construction industry surveys show that industry stakeholders recognize the need to improve their productivity. Despite this, some still do not recognize Building Information Modeling (BIM) benefits due to the prevailing 'BIM myths' that continue to perpetuate throughout the industry.
Here, global BIM champion Mary Bon has revisited six key BIM myths surrounding the construction industry that impede its uptake.They are prioritized to assist organizations to consider and dispel them, one step at a time – once and for all!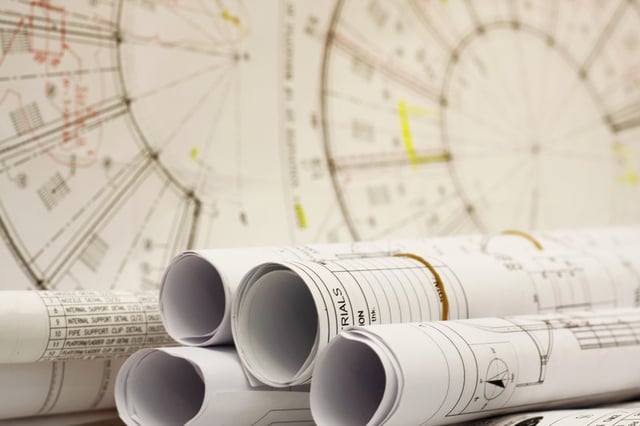 Myth #1: "BIM is just a passing trend."

Arguably the most important BIM myth is ¨BIM is just a passing trend.' This ignores the current digital reality – the new 'way of working.'

Originating in the mid-1960s, BIM is not new. The influence of digital technological processes in the construction industry is increasing for the foreseeable future, and BIM is integral to its development.

Today businesses seeking a competitive advantage have to integrate BIM into their culture to allow this new 'way of working' become the norm.

Myth #2: "BIM is only about 3D CAD modeling."

Perhaps the second most quoted BIM myth of all is ¨BIM is about 3D CAD modeling¨. This is incorrect – graphic information is important, but non-graphical information is critical.

It is said that 90% of the data required for as-built information on project completion for owners and operators to use is non-graphical and only 10% graphical.

While BIM processes and technology involved are important, the right culture is essential to ensure organizations are receptive to it. BIM requires stakeholders to communicate both 3D CAD and non-graphical information through collaborative processes throughout a project lifecycle.
See why Canon color plotters are perfect for BIM printing.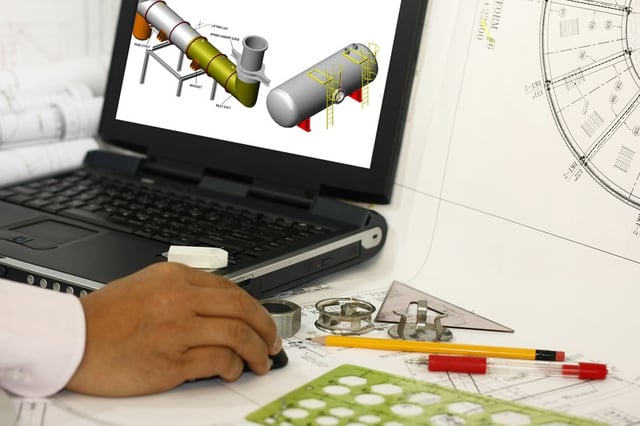 Myth #3: "BIM is only for public sector projects."

Arguably the third most quoted BIM myth is ¨BIM is for public sector projects.¨ This is not true – all projects can benefit.

To quote the US as an example, National BIM Standard-United States® (NBIMS-US™) Version 3 (V3) outlines the need for BIM for all stakeholders.

This indicates the US significance of BIM for a competitive advantage in all stakeholder projects.

Myth #4: "BIM is way too complicated."

Perhaps the fourth most quoted BIM myth is ¨BIM is way too complicated.¨ This is incorrect - there are some straightforward BIM courses available for industry stakeholders.

BuildingSMART international, BIM Academy and others all show how BIM can be integrated within global construction project teams.

Training available through them instructs stakeholders how to integrate BIM into their workflows and certification gives recognized BIM capability validation.

Myth #5: "BIM is for main contractors."

Arguably the fifth most common BIM myth is ¨BIM is for the main contractors." This is untrue - all stakeholders participating during the lifecycle benefit from it.

All stakeholders should demonstrate their BIM capability to be considered for projects, and procurement processes should recognize this.

Beyond this, main contractors that wish to better manage their supply chains will require subcontractors to demonstrate their BIM capability too.

Myth #6: "A single standard gives 'BIM Level 2 compliance"

A sixth BIM myth is that "A single standard gives BIM Level 2 compliance". This refers to globally recognized BIM Maturity level system and cannot be presumed - it results from integrating multiple standards.

The scope of US standards is cantered first upon International Standards with fully vetted standards the most critical, draft International Standards (DIS) second and Publicly Available Standards (PAS) third.

Certification assessors who understand these standards can confirm that they are interpreted correctly to allow construction stakeholders to adopt them as intended.


Global BIM services provider IndiaCADworks is delighted to participate in bringing change to the way the construction industry works.
About the Author:
Ashley Smith works in the space of writing digital content for architecture. She engages as a content consultant to architecture related sites and provide content on BIM, Mechanical Engineering, & Civil Engineering. She spends her off-work time with family and travel to explore new places! . She intends to further educate and keep audience abreast of the latest trends in the world of Photography and Photo editing. Presently, she is associated with India CadWorks - a services company that is engaged in Cad and BIM Services.
Get the Free Guide for the Plotter Powerful Enough for Even Your Most Demanding BIM Printing - The Oce ColorWave 500