If you are in the market for a new wide format plotter, obviously there are many things to consider.
The usual suspects are price, functionality, and specifications. But have you given any thought to overall productivity?
Be careful when comparing makes and models, because the plotter spec-sheet doesn't always tell the whole story.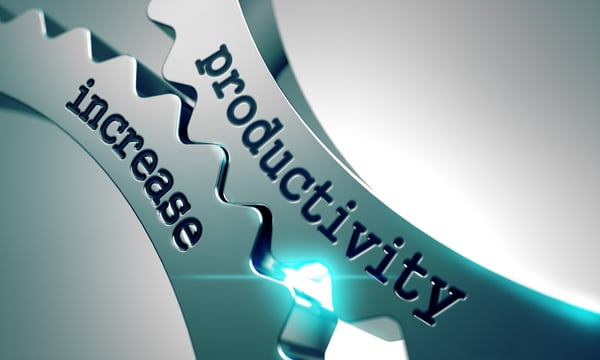 The definition of productivity is, "The rate at which goods are produced or work in completed." When it comes to wide format plotters or multifunction systems, this translates into how much work the system can do in a given day. Here are the top four factors of productivity:
Throughput
This is how many prints and hour (or per day) the system can produce.
No doubt printing demands have changed over the years. Today, people just don't print nearly as much as they used to, for a variety of reasons. But, AEC companies still want their drawings delivered quickly when they need them.
Waiting is not an option.
Just because a product promotes printing a D-size sheet out in 30 seconds doesn't mean that it will consistently run at that speed. That number is often based on the physical print speed rather than the combined processing/printing speed.
Today's larger, more complex files require more robust on board processors to process the files.

Reliability
Be sure to take a good look at the plotter's duty cycle. It is usually rated as the print volume that the plotter can productively and efficiently handle in a month.
As an example, most ink jet plotters are only rated for a duty cycle of 3,000 square feet per month. But, new and innovative products, such as the Canon TX 3000, are capable of 5,000-6,000 square feet per month.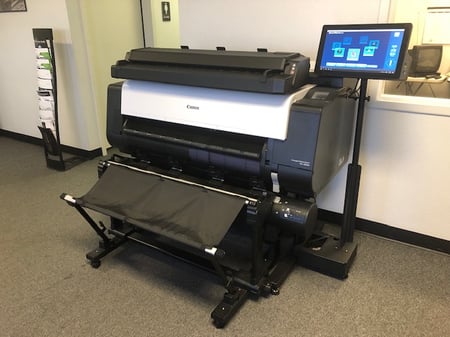 Otherwise, there is still a need for traditional toner plotters for higher environments. For instance, the Océ PlotWave 550 is capable of handling 25,000 square feet per month, consistently.
Ease of Use
This is a no-brainer, but it should not be taken likely.
You should ask yourself, "How much time and effort goes into the pre-processing and post-processing stages of the printing workflow.
Be sure that the software driver is easy to install and configure. Also, research what other software tools are available for job submission.
For example, Canon offers Direct Print and Share as a free download. It is a feature-rich application that is certainly worth your time to check out.

Quality
In today's world, more than ever, the Devil is in the details. Ensure that the quality of the output is completely up to your standards.
After all, a mistake made by poor communication due to a sloppy print can end up costing you a lot of money.
Which of these are the most important to you?
Editor's note: This post was originally published in 2012 and has been updated for accuracy and comprehensiveness.