What is the best wide format color scanner? The answer lies more with the scanning technology rather than by the brand alone.
Finding the best large format scanner is truly contingent upon what type of files you are trying to scan.
There are two primary scanning technologies available - CCD and CIS. Let's look at differences between the two different large-format scanners.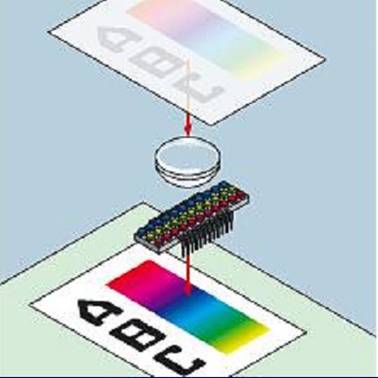 CCD stands for Charged Coupled Device. In essence, this is the same type of imaging sensor found inside a digital camera. CCD uses an actual apochromatic lens to reduce the image onto the imaging sensor.
CCD is great for capturing very high resolution details along with widened color space. Another benefit to this type of scanning is a greater depth of field.
This is helpful if you plan to scan many folded sheets. With CCD technology, fold lines won't image in the saved file. CCD scanners also have th ability to scan "mounted" or thick originals.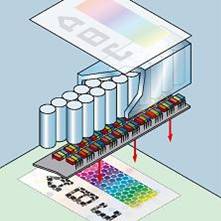 The other type of scanning technology is CIS or Contact Imaging Sensor.
Instead of using a standard lens to reduce the original image onto the sensor, CIS technology incorporates many fiber optic lenses to transfer the original image information to an array of sensors.
Some would say that there are many gained benefits by going with a CIS system. CIS technology is less expensive than the traditional CCD. Since there are no cameras to calibrate and the sensors are controlled by software, there is much less maintenance with a CIS scanner.
But, because of the poor depth of field of the optics, fold line and wrinkles will image with CIS. Also, there is a reduction of color space information with CIS.
Unless you want to capture mainly primary colors, CIS could leave you wanting a little more. Usually, it is only the most demanding users, like photographers and artist, who really have a problem with this.
Overall, if you work with CAD/GIS drawings and you want to scan them to a digital format - CIS is worthy of your consideration.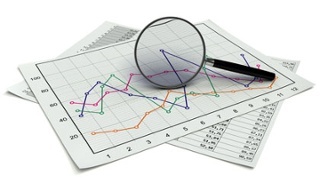 Estimate the Savings of Large Format Scanning Jobs
Editor's Note: This article was first published in July 2010, but has been updated for accuracy, relevance, and comprehensiveness.