If you are in the business of producing large poster size photos or graphics, then you need a very specific type of wide-format printer. Over the years, I have seen many people try to get by with a standard, four color, CAD printer for photo quality images. While it can be done, there is no comparison to the output of a dedicated large-format photo printer.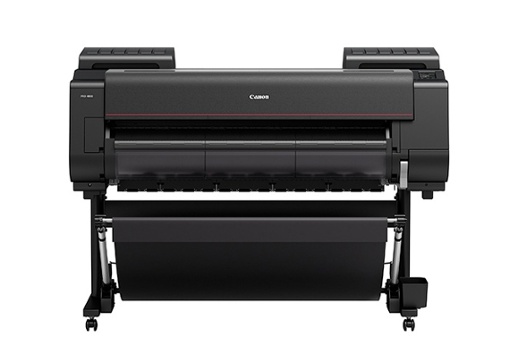 Canon has a complete line of 8-ink and 12-ink systems specifically designed to fit this niche. Besides a wide color pallet, these units have a very cool technological advantage over other models which comes from simple physics--they removed their tail!
You see, the typical inkjet nozzle has a round shape. Keep in mind, there are tens of thousands of these nozzles located on the printhead. When ink is squirted from a moving printhead, the laws of physics state that the inertia from the traveling ink will leave a small tail when it contacts the print media. This principal is easily understood with this picture: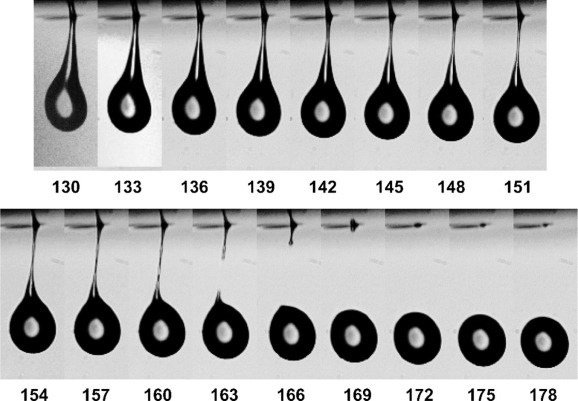 Image credit: sciencedirect.com
The formation of the typical inkjet tail is easy to envision when you consider that the print carriage is traveling about 50 miles per hour. Because of this movement, even though the ink droplet is only a few picoliters, each droplet can form an ink trail. And thousands of little tails over the entirety of your image has a noticeable effect on your overall print quality.
Here's how Canon rectified the problem. They simply changed the shape of the print nozzles. Instead of using a traditional round shape, Canon chose a new "hourglass" design. The thin part of the nozzle is inline with the direction of travel of the print carriage.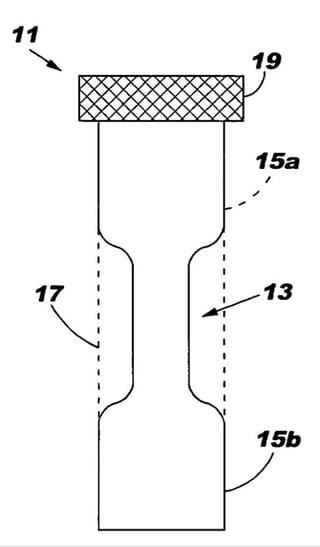 The end result is a greatly reduced tail from the ink droplet and awesome looking prints! Additionally, there have been major advancements made regarding ink technologies. New pigment based formulations produce much better color space and are much more durable and resilient that previous dye inks.
The LUCIA PRO 11-color ink system is the latest technology used in the new Canon PRO Series graphics printers. Likewise, the PRO 4000S and 6000S use the sames ink set, but only 8 channels as opposed to 12 (11 inks plus a Chroma Optimizer).
This new ink formulation with increased pigment density for richer color expression. Plus, the Chroma Optimizer (CO) works to further enhance the quality and ensure uniformity of light reflection. You can think of Chroma Optimizer as a "clear coat finish" to even out the tones and reflective light properties of the print. It is important to note that CO is not applied to every print. It is controlled by the print driver and it typically applied to glossy media substrates. However, the user can choose to disable CO at any time through the print driver if desired.
This unique ink system help enable a broad color gamut with finer details in dark areas and improved gloss uniformity. Bronzing and graininess are also greatly reduced with the new LUCIA PRO ink set.

So, do yourself a favor and go "tail-free" and level-up your ink technology with your large format photos and start producing some breathtaking images. Take a minute and learn more about the Canon PRO Series graphics printers.
Likewise, Canon now offers a 5-color version of these printers that are more targeted for CAD and general purpose users. The new 5-color Canon TX Series utilizes the same printhead and pigment ink technology as the PRO Series. In fact, they are built on the same chassis. So, if your demands are more basic, but you still want to have access to print some awesome looking maps, photos, or banners, the TX-Series is certainly worth a look.
Get the Canon Cost Analysis Sheets and see the low cost of printing on a Canon Wide-Format Printer
Editor's note: This post was originally published in 2010 and has been updated for accuracy and comprehensiveness.