According to the Wall Street Journal construction costs are on the rise due to an improving economy. Labor and material costs have been increasing close to 3.5 % a year. This means that companies need to find ways to make up for those rising costs, whether it's looking for cheaper material vendors or letting some employees go. Therefore, it's important to look at the areas where you can save without losing the integrity of the project. Believe it or not, one way that construction companies can cut costs is to simply print color plans with a color-capable CAD plotter.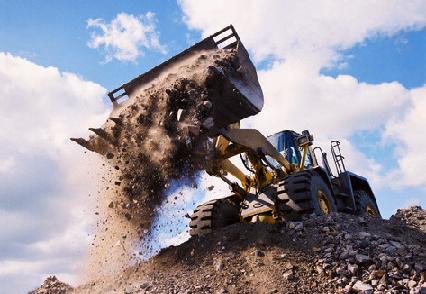 Compelling reasons for incorporating color to reduce construction costs
Color drawings reduce mistakes

– This reduces the frequency of change orders.

Color CAD-drawings allow for better collaboration – less errors

Color helps

Find information much faster than standard monochrome data. A high percentage of contractors and clients believe that color helps them find information more efficiently.

The use of color provides a real advantage in making your company and your message more memorable. Most contractors believe that information printed in color improves retention. Boost closing bids!

Printing in color improves comprehension whether your concepts are simple or complex. Research has shown that 69% understand new ideas better when they're presented in color. Why do I bring this up? A little color goes a long way. Add a color highlight to the due date, and balance due on your invoices to improve your cash flow.

43% of your customers are more likely to pay on time and 31% are more likely to pay the full amount, when critical information is highlighted in color.
It might sound cliché, but having the correct plotter technology for your particular situation can save you both time and money—two resources that every company wants to increase. It is truly surprising how many companies don't understand the importance of this.
A Note about Older Wide-Format Equipment
Your old CAD printer or MFP might be a tried and true champion for your company, but is it really dragging you down? Is it up to date with all the efficiencies that new technology brings or are you wasting both time and money trying to squeeze every last little bit of life out of it?
Older Legacy printers can be extremely inefficient. How much time is your staff wasting waiting for a bid set to print?

Maintenance and services prices increase as units become legacy systems and parts are not readily available, if they are available at all.

Trying to find outdated drivers and/or other software because your plotter is no longer supported.
In the end, when evaluating on ways to reduce construction cost you may not have to look much further than your wide-format printing technology. Do you have the most up to date efficient CAD plotters? Are you printing in color? Are you printing large complicated files? These are all factors that need to be taking into consideration. Be sure to consult with a wide-format system professional on which plotter system best suites your companies needs to relieve unnecessary cost. Doing so will prove to make life much easier for you and your staff.
---