No matter what the industry or vertical market, companies across the country are looking for ways to improve their financial health by cutting costs. So, it should come as no surprise that printing costs are a prime suspect. The good news is there are ways to easily track, report, and bill for all of your printing with software application, such as Argos, by Sepialine. And now, Canon wide-format fans even more to smile about.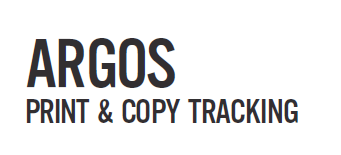 Sepialine just announced that their print tracking software, Argos, is now fully compatible with the new Canon TX Series of wide-format systems. If you are not familiar with Argos, it is a complete print management and cost recovery software solution. Loaded on your network, it will track any wide-format plotter ,small-format printer, or MFP device that you choose (Canon, Xerox, Konica, Ricoh, etc). Essentially, if it prints, Argos tracks it.
The statement of the new compatibility with the TX Series is great news for Canon plotter users. Both the TX-3000 and TX-4000 printers (and MFPs) represent the next generation of wide-format technology from Canon that is packed with innovations. There is a lot of new changes under the hood and they are designed to be faster and more durable than previous inkjet models. In fact, they have proved highly successful as upgrade/replacement units for legacy toner-based machines.
Get more info on the new TX-Series here.
Although Argos software is traditionally used in the architectural, engineering, and construction space (AEC), it is certainly dynamic enough to be used in any company or agency with a complex printing environments.
Completely Compatible
Since the TX printers are inkjet, they are capable of both traditional monochrome printing as well as full-color output, even photo quality. To fully integrate with this dynamic functionality, Argos provides auto black/white and color detection along with auto printer detection. So, that is one less thing end-users have to think about.
Argos is also Windows and Mac compliant.
Easy Billing
Since Argos essentially runs in the background and automatically becomes present when a print job is sent, it provides a simple and intuitive way for all employees to make sure every print, copy, scan, or fax is tracked to the right project, client, or department.
Plus, you can easily search by client code, name, or number for quick reference.
Accounting Integration
Argos integrates with most accounting packages, including Oracle, Deltek Vision, BST, SAP, LexisNexis, and hundreds more. Once the data has been captured, Argos includes over 20 ready-to-use reports that sort, detail, and summarize your printing activity for internal tracking, billing, and reimbursement.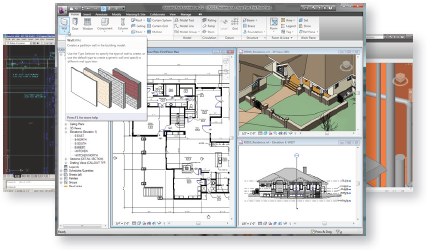 About Sepialine (Developer of Argos)
Sepialine is a San Francisco-based software development company that focuses on solutions which make maintaining and using business printers simpler and cost-effective. Their flagship product, Argos, helps large format printer uses turn printing costs into a revenue stream while simplifying print workflow.