Due to the significant impact of the novel COVID-19 Coronavirus, businesses around the globe have essentially shut-down overnight. Many people are now facing the prospect of working from home as the only way to stay productive.
For those in the AEC (architectural, engineering, and construction) industry, Bluebeam Revu is a fantastic tool that allows you to work on your projects and collaborate with others through a virtual environment.
The following is a recent notice released from Bluebeam about some useful tips to keep in mind when working with Revu when you are outside of the office.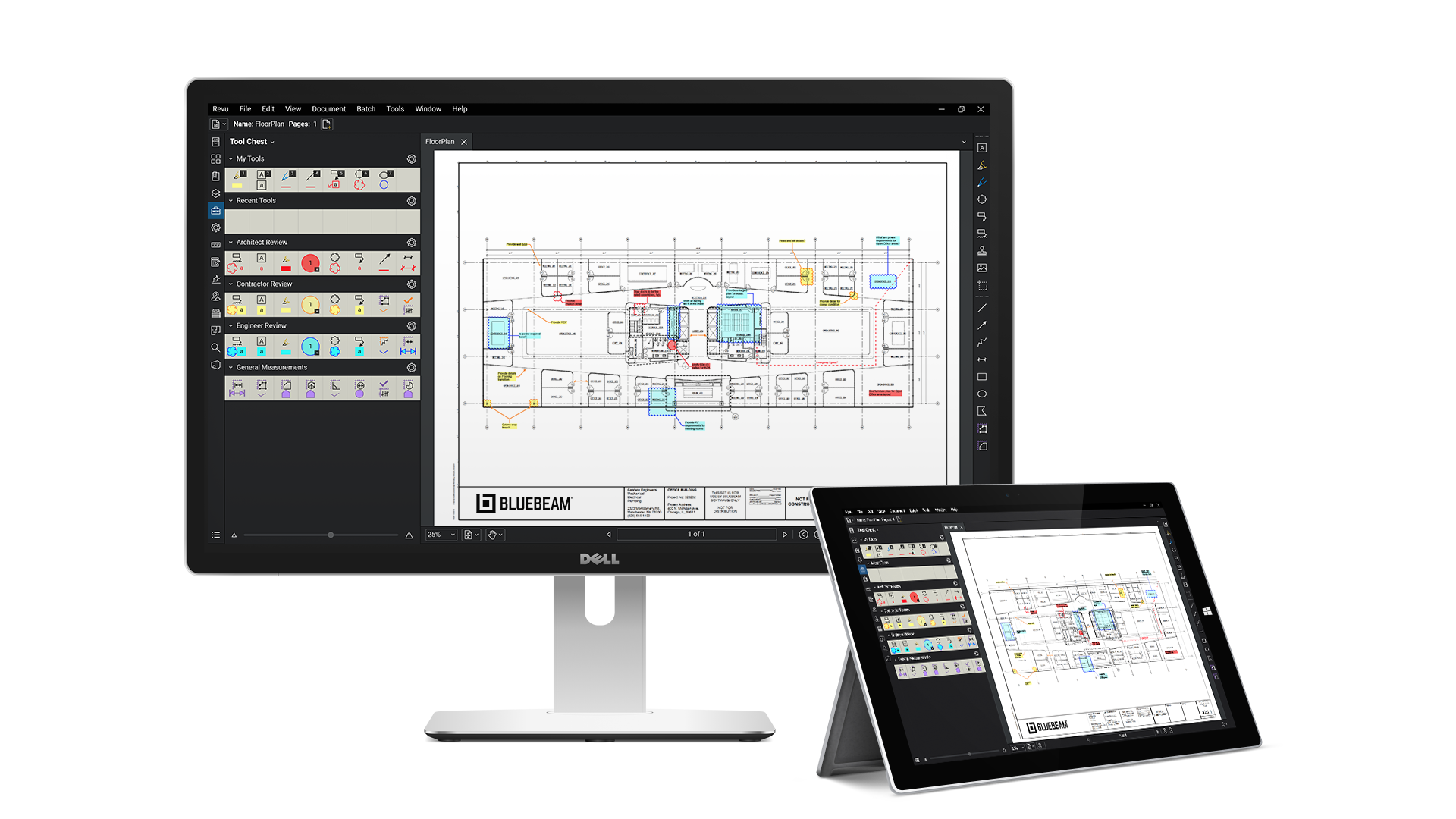 Backup and restore settings
If you're using Revu on a separate home computer, you'll likely want to retain the same tool sets and profiles you use in the office.
You can do this by backing up your settings, and then restoring those settings onto a new computer. Be sure to save your backup file to a portable device or upload it to a location you can access from your new computer.
Downloading and installing Revu onto a new computer
You may need to download and install Revu if you're using another computer outside the office.
For Revu 2018 & below, be sure to download the version specific to your Serial Number and Product Key.
For example, if your license is assigned to Revu 2018 Standard, you will not be able to use the same licensing information for Revu 2018 eXtreme.
Pro Tip: You can find your Serial Number and Product Key on the license certificate sent to you by registration@bluebeamops.com.
Registering a new computer
If you are on a perpetual or enterprise license, you may want to unregister your office computer before using another computer outside the office.
This will ensure you have enough seats available under your license. To do this, see Transferring your license to a new computer.
Studio Projects and Sessions
Studio allows you to keep working on your projects outside the office, even if you're offline.
Since Projects are stored in the cloud, you can access them from any computer registered with your license of Revu.
You can also continue collaborating with your project teams in real-time with Studio Sessions. To learn more, see Studio FAQs and Studio Workflows.
Final Notes from TAVCO
If you have questions or need help with any of these items, please reach out to our team and we'll help you the best that we can. Stay safe out there.