Large Format Scanners Buyer's Guide
Scanning wide documents is a critical component to companies that work with large, technical, or GIS drawings. Choosing the right option among all the choices of wide format scanners can seem daunting, but it doesn't have to be a difficult task.
Download the FREE Contex Large Format Scanners Buyers Guide and get a clear picture of the right solution to fit your specific needs. You'll get straightforward explanations of the technical terminology and product features available.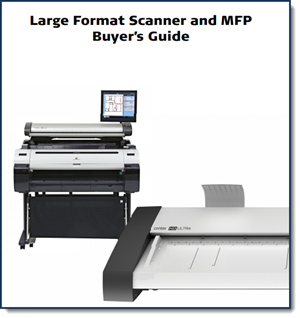 Learn about:
Best practices for specific types of documents and print media.
Trade-off between quality and speed with your workflow.
Difference between CCD and CIS large format scanners.
Truth about optical resolution.
Comparison of stand-alone scanners vs. bundled MFP printers.
Importance of color depth.
Plus, much more!

Download the Contex Scanners Buyer's Guide!