Using a Map Plotter or Printing GIS Files?
The demand for GIS information, such as topographic maps, population overlays, and aerial photographs has skyrocketed!
This has greatly influenced the need to print maps, chart, and aerial photos. Is your plotter up to the task?
See the most important considerations to printing maps and GIS files.
Download our FREE Guide!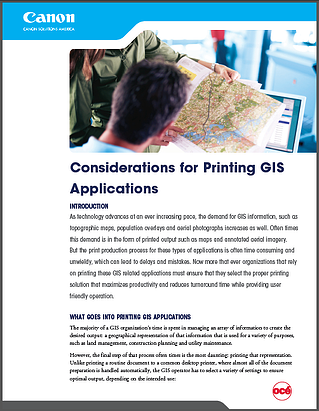 Get the FREE guide, Considerations for Printing GIS Applications and ensure your are selecting the proper printing solution that maximizes your GIS productivity.
You will learn:
The best printing techniques for GIS files
Pick the right print quality for the job
How choosing the right print media is crucial
The importance of the finishing process
Maximize you GIS productivity

Plus, much more!