One printer for all of your B/W and color needs
The Océ ColorWave 3000 series printer is the 4th generation of Océ CrystalPoint printers with a proud history of 10 years and more than 10,000 installations worldwide. The CW3000 series is a single-footprint print, scan, and copy solution for decentralized environments. This printing system requires little to no training and is perfect for both color and black and white drawings as well as graphics applications.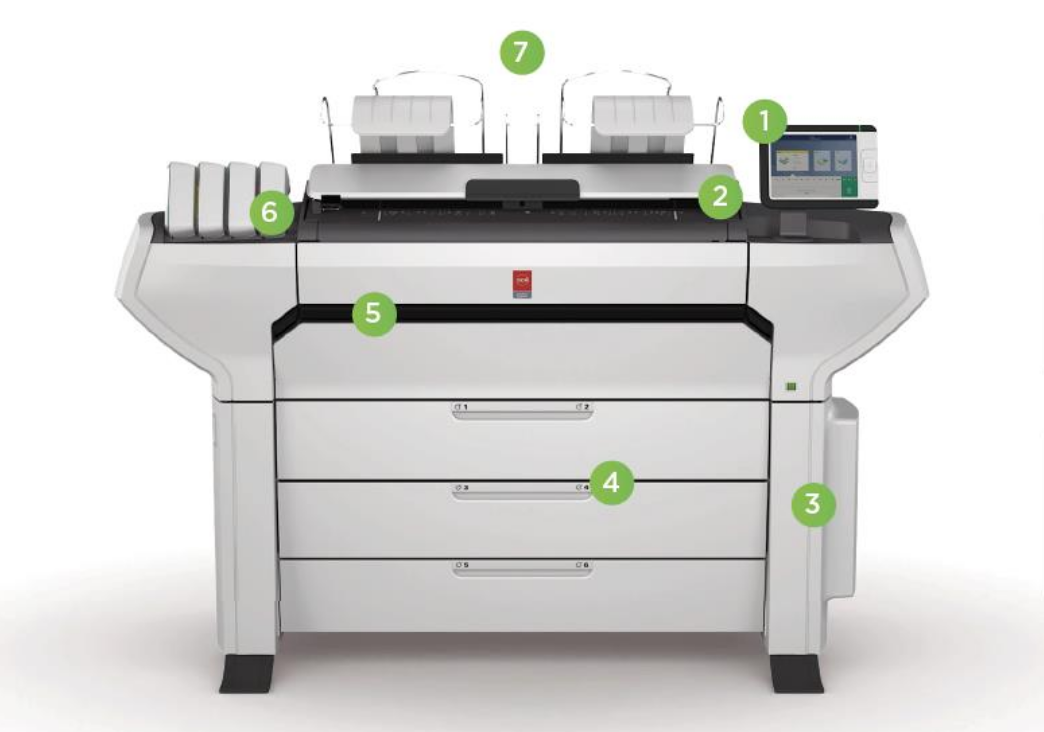 Worry Free Walk Up Print Engine

Better copy and color scanning results

Handle incoming jobs with ease and confidence

Productively mix applications and run large jobs

Confidently meets the highest end-user standards

Reliable performance
The flexible and productive choice for your business, now and in the future.
Clear, high-quality printed output for technical and graphic applications
Secure Microsoft Windows iOT 10 embedded controller platform
Weather-proof, water resistant prints for outdoor / field use when printed on Tyvek® media
Intuitively print, copy and scan on one system using the seamlessly integrated Scanner Express for effortless and time saving operation
Elimination of outsourcing as all printing can be brought in house
The ability to print multiple color and or B&W applications on one system
Reduction of wasted/costly prints and time with Océ PAINT technology
Flexible and Productive: An Amazing fit for Decentralized Environments
Up to 4 on-line media rolls — for more flexibility without manual roll changing
Toner-based system with no drying time — means more prints can be stacked, finished and shipped immediately after they come out of the print engine
Top stacking for neatly collated prints — less interaction with the printer is required
Save on floor space with the Océ ColorWave 3500 or ColorWave 3700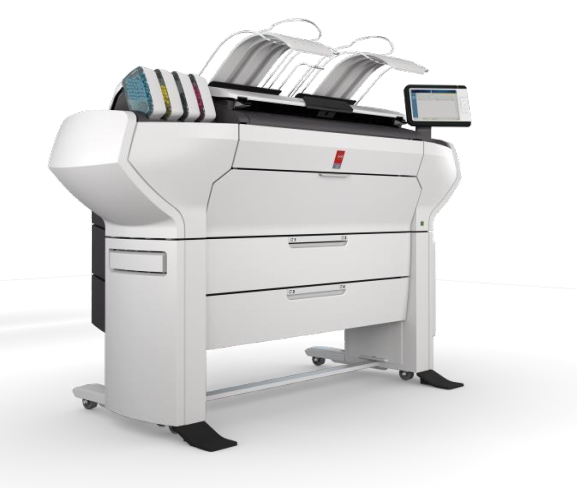 Sustainable
Océ ColorWave® 3000 series large format printing system is based on the proven award-winning Océ CrystalPoint technology. This compact all-in-one system serves as both a color and black & white printer, copier and scanner in an easy-to-use single footprint.
Effortlessly handles multiple applications ranging from B&W and color CAD, GIS and full color graphics on a wide variety of media, including plain paper for a lower cost of operation.
Increase your efficiency and decrease operating costs by consolidating multiple inkjet devices into an all in one device. The unique Océ TonerPearl® technology makes for a totally clean system: there's no fine dust, no odor and minimal waste disposal
Tech Specs
Up to 225 D-size prints per hour with zero dry time for instantly usable, waterfast prints with multiple finishing options such as online folders, media take up unit and stacking options.
The 42-inch wide printer holds up to four or six media rolls, each containing up to 650 feet of media for interrupted printing.
Single footprint scanner option as well as and multiple finishing options for stacking/folding of technical documents.
Océ Publisher Select™ provides an interactive preview showing the effects of selected settings on the output to avoid misprints.
See what else the Océ ColorWave 3000 Series has in store for you.
Download the Océ ColorWave 3000 brochure & specs