Contex IQ Quattro 4400 Scanner
Ideal for AEC, Oil & Gas, and project workgroups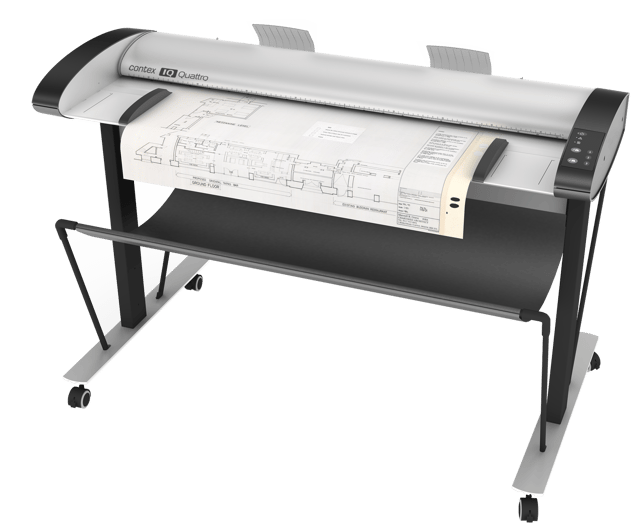 Convert your existing plotter into a multifunction - plotter and scanner
Easy to setup, use, and maintain
Faster than ever before - Spend less time scanning and instead focus on what matter to you.
Smarter - Collaborating with large plans and documents suddenly becomes a seamless part of your day-to-day operation. IQ Quattro is networked with your entire workgroup and Cloud enabled so anybody in your project team can use it from their smartphone.
Better Image Quality - Shadows and unwanted background are suppressed leaving you with crisp, sharp, and natural scans.
Harness Unique Technology - With Contex CleanScan CIS modules, superfast Ethernet, and award-winning NextImage software, Contex IQ Quattro is the leading scanner for technical projects.
Empower your business with a long lasting wide format scanner investment
Download the Contex IQ Quattro 4400 Large-Format Scanner Brochure
Maximize your efficiency - add a Zero Turn Productivity Center
Estimate the Savings of Large Format Scanning Jobs
Free online calculator
Determine projected costs and revenue of scanning jobs
Completely customizable for your specific needs