BricsCAD cost vs AutoCAD subscriptions
BricsCAD allows you to work faster on your DWG files by utilizing the latest in AI and machine learning technologies. Use this ROI calculator to determine your savings and return on investment for switching to BricsCAD perpetual licenses. This calculator focuses on the comparison of BricsCAD Pro vs a standard annual subscription of AutoCAD. Contact us for comparisons of other BricsCAD versions.
This calculator details the cost savings of purchasing perpetual licenses of BricsCAD vs AutoCAD annual subscriptions.
---
BricsCAD Monthly Payment Calculator
This software price calculator will help you determine the monthly price of acquiring BricscsCAD CAD software on a 12-month lease-to-own scenario. We have relationships with financial vendors who can facilitate getting the software you need now and pay as you go. No need for capital expenditure.
---
What do I need to do to buy BricsCAD?
After your free trial period, you can purchase a license (through the online store https://tavcotech.com/collections/bricscad-software)), re-launch the trial product and enter your key in the License Manager. This will activate your trial as a commercial product with the correct license level. There is no need to uninstall and reinstall, ever.

Why should I consider paying for BricsCAD Maintenance?
BricsCAD Maintenance is the least expensive way to keep your BricsCAD perpetual licenses up to date. Being on Maintenance ensures that you always have the latest features and functionality. BricsCAD Maintenance customers get priority product support and all upgrades to – major and minor – for one low yearly fee.

What happens if I don't renew my Maintenance contract?
If for any reason you do not renew your Maintenance contract at the end of the period, your current BricsCAD version will continue to run for as long as your PC and/or operating system supports it. If you decide that you want to upgrade licenses that are not on Maintenance, just log in to your BricsCAD account and check out your upgrade options.
I have an older version of BricsCAD.
How can I upgrade my license?
Go to bricsys.com, log in to your Bricsys account, and navigate to "Your licenses". There, you will see what you own today and your upgrade options. Contact a TAVCO rep for more information or call 866-254-8590.

What is a BricsCAD Network License?
A network license allows many users on the same TCP/IP network to access a shared pool of BricsCAD licenses. BricsCAD uses the Reprise NLM (Network License Manager), which you install on a central server on your premises. The network license manager controls the distribution of the license pool. Network licensing is available at an additional cost per license. Also, we require that network licensed product be kept on BricsCAD Maintenance. A TAVCO Rep can give you more information on network license pricing.

What is a BricsCAD Volume License?
A volume license is a single license key that is authorized to be used across several independent computers. Volume licenses are designed to assist CAD and IT administrators deploy BricsCAD to large numbers of computers that may or may not be on the same network. A volume license is not publicly available on the online store. If you are interested in volume licensing, please contact TAVCO.
Do license keys differ based on language, location or operating system?
No, license keys work for BricsCAD in all language versions and for any supported operating system (Windows, macOS or Linux).

Can I use my BricsCAD license key on two machines?
Yes, if you own a single-user BricsCAD license, you can install it on two machines (e.g. Your desktop PC at work and on your laptop computer at home). Please note: this dual-install option does not apply to Volume or Network licenses without express permission from Bricsys NV.

What are "perpetual" licenses of BricsCAD?
A BricsCAD license provides lifetime access to the BricsCAD software without monthly or yearly fees. The product activation key authorizes its owner to use a specific version of BricsCAD for as long as their PC and/or operating system supports it.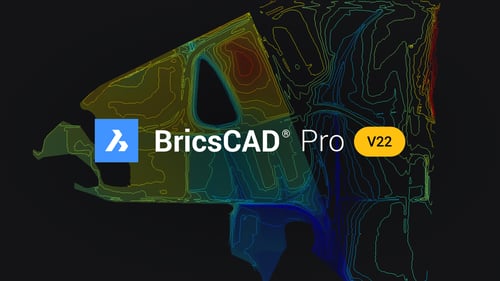 BricsCAD vs AutoCAD [ article ]
Online calculator resource page (includes a lease payment calculator)