Quickly analyze existing and as-built conditions
Allow anyone to collect and process the data
Improve project communication and understanding
Today's construction projects move fast, and you need solutions to meet demanding and ever-changing deadlines. That is exactly why the industry is embracing the latest technologies to accomplish these task – and one of the most influential is Reality Capture.
Reality Capture (also known as RC) is technically known as Lidar or photogrammetry – the digital process of collecting accurate measurement data about real-world conditions. This is achieved through equipment that can capture this data, such as a 3D laser scanner, to produce dynamic images and 3D point clouds.
A point cloud is a large set of data points represented in a coordinate system, containing X, Y, and Z coordinates and can also contain RGB values for each individual point. When an area is scanned, hundreds of thousands of points are collected. The resulting image is a point cloud full of vector data which can be very accurately modeled and measured.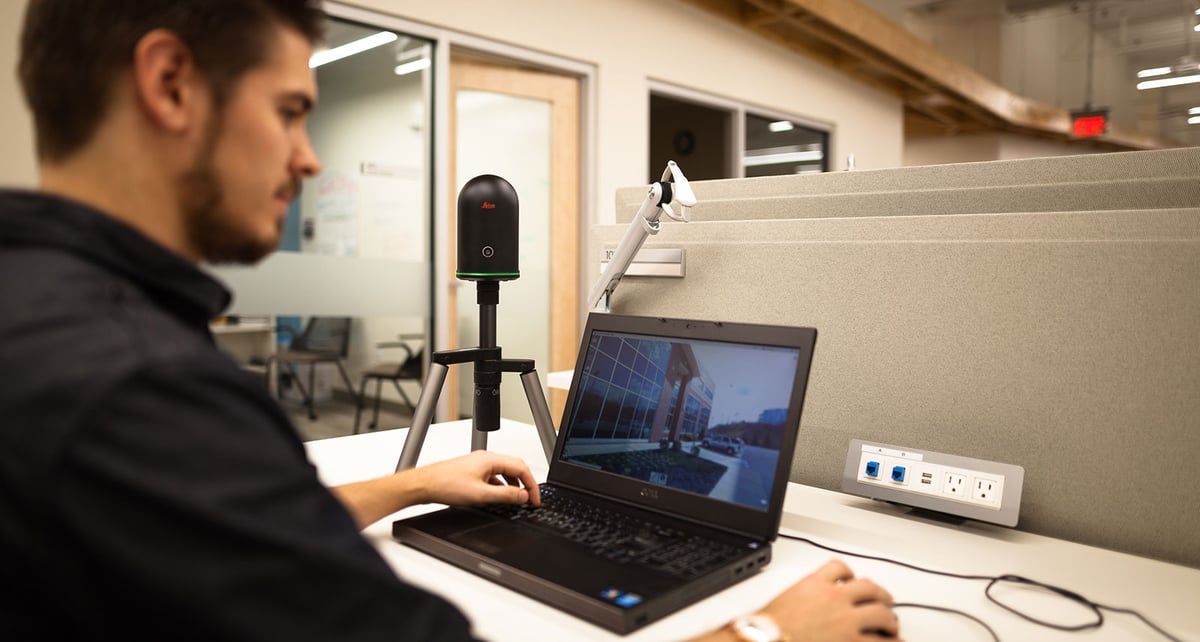 AEC (Architectural, Engineering, & Construction)
Measurement has always been a core tenant of the construction industry. With the advent of laser scanning, as-builts, monitoring and verification have been radically simplified. Learn how HDS technology can dramatically improve surveys, site visibility, progress reporting, and construction inspection processes.
Plant
Manufacturing plants and chemical plants are living facilities that require constant updates and upgrades to remain relevant and competitive. Learn how Leica Geosystems' precise hardware and software solutions simplify everything from as-built surveys to daily asset management and major installations and upgrades.
Survey & Infrastructure
Modern measurement professionals can reap major efficiency and cost-savings benefits from integrating laser scanning into their workflows. Learn more about how laser scanning is bringing new levels of productivity and precision to the survey industry.
Forensic
Public safety officials have one chance to document a scene and there is no room for error. From ensuring the exact capture of a crime or accident scene so no critical piece of evidence is left out to quickly clearing an incident to restore normal operations, these professionals need precision, speed and safety. Leica Geosystems offers the tools you need to document scenes quickly and accurately and communicate results to colleagues with confidence.