BricsCAD BIM offers an end-to-end BIM workflow for design, construction documentation, and manufactured building products for architects, engineers, and contractors.
Work and design faster than ever
Integrated tools that let you design quickly and easily
Extremely flexible licensing options - own it outright or rent annually
Design with Solids
Experience design freedom with a 3D workflow, not limited by pre-defined parts or libraries components.
Use intuitive push-pull direct modeling to sculpt your mass-model concept.
Your model remains light and responsive, because it's not over-loaded or over-constrained.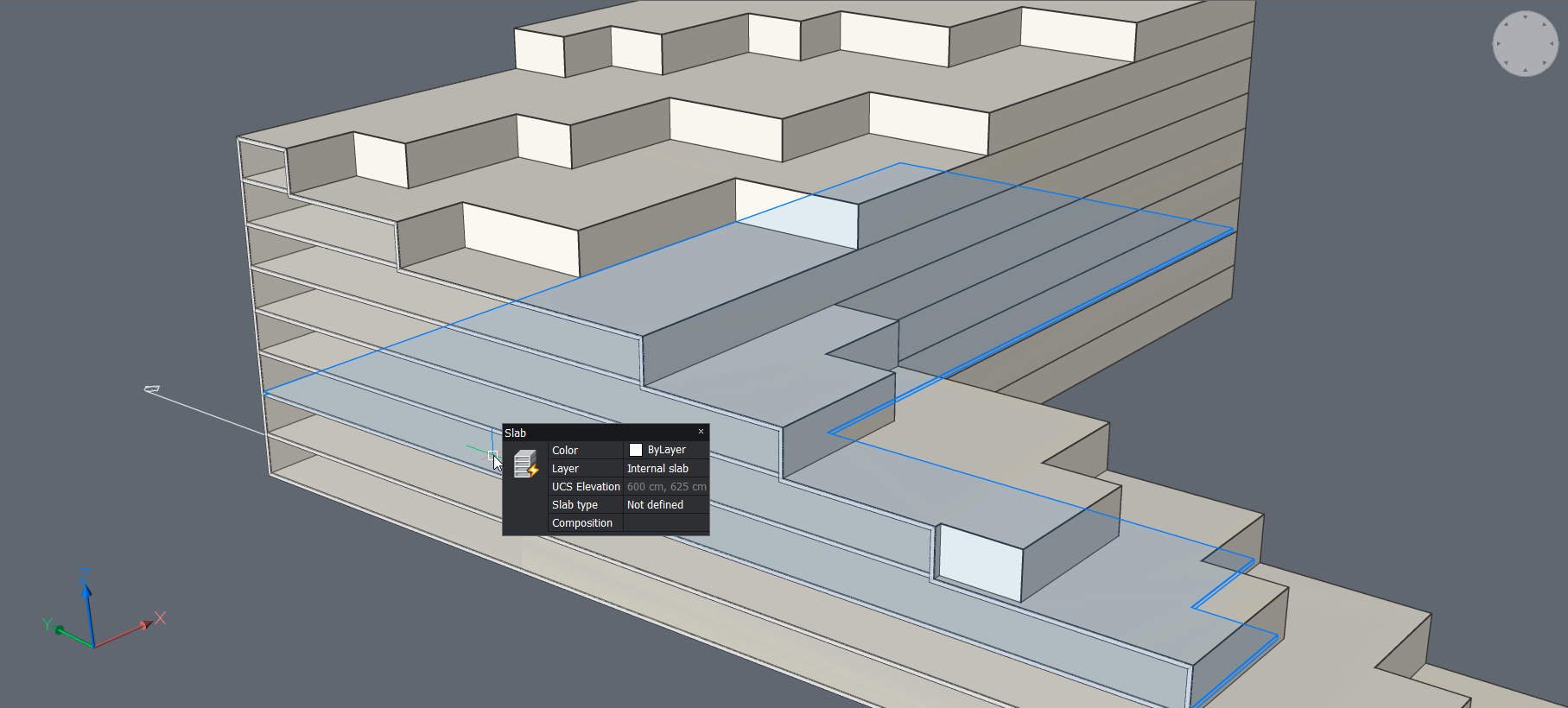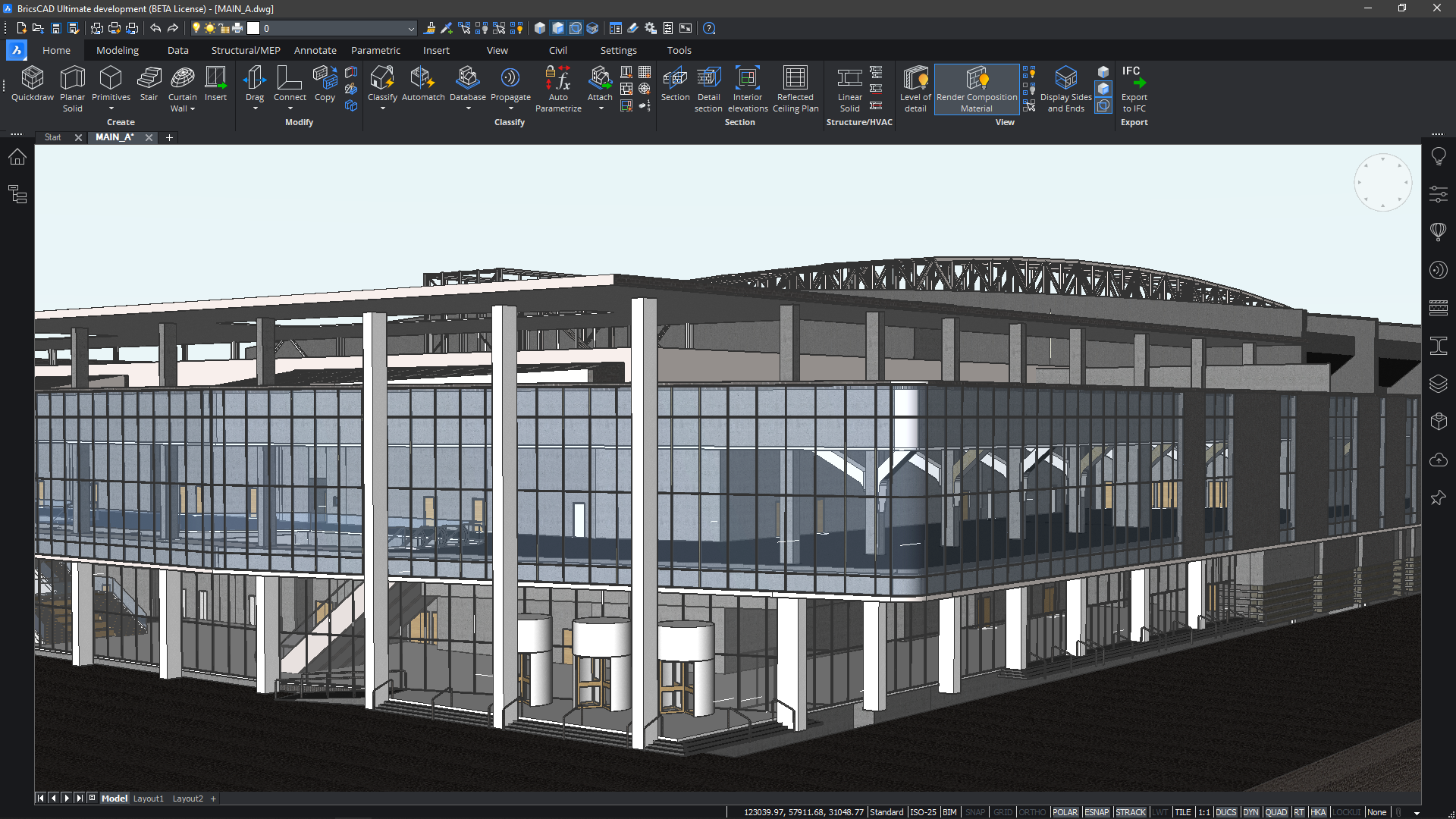 Classify, replicate, and automate
Leverage the power of A.I. tools to automatically convert your concept study models to fully classified BIM models (LOD 200).
Then, increase the LOD (level of detail) of your BIM model continuously using the power of BricsCAD BIM's A.I.-powered workflows to add information, and duplicating it at all or any of matching instances automatically,
Level of detail across the entire BIM, exact quantity takeoffs, and Bills of Materials can be extracted, displayed, and exported.
Buy BricsCAD outright or rent it
Break the bonds of mandatory "other-CAD" software subscriptions. Buy BricsCAD once and own it forever.
Perpetual BricsCAD BIM licenses start at $1,800, one year rentals at $1,360

No forced subscriptions. Your perpetual BricsCAD license will continue to run indefinitely

Optional Maintenance gives you access to priority support and major upgrades for a yearly fee
Enterprise users can benefit from optional perpetual concurrent network licenses. No "flex" token licensing required for BricsCAD software licensing models.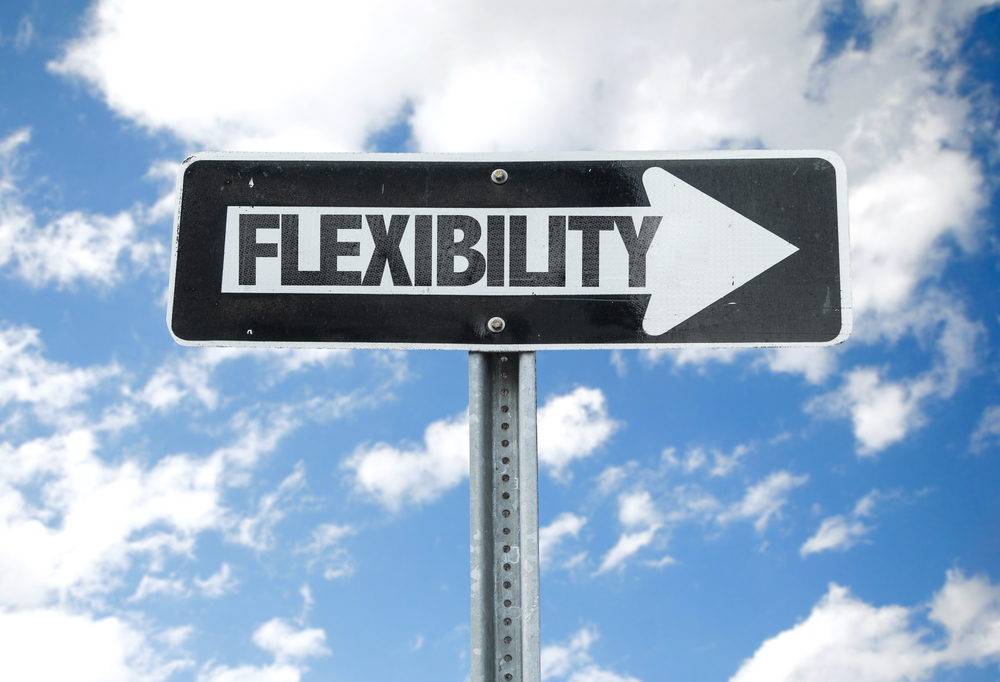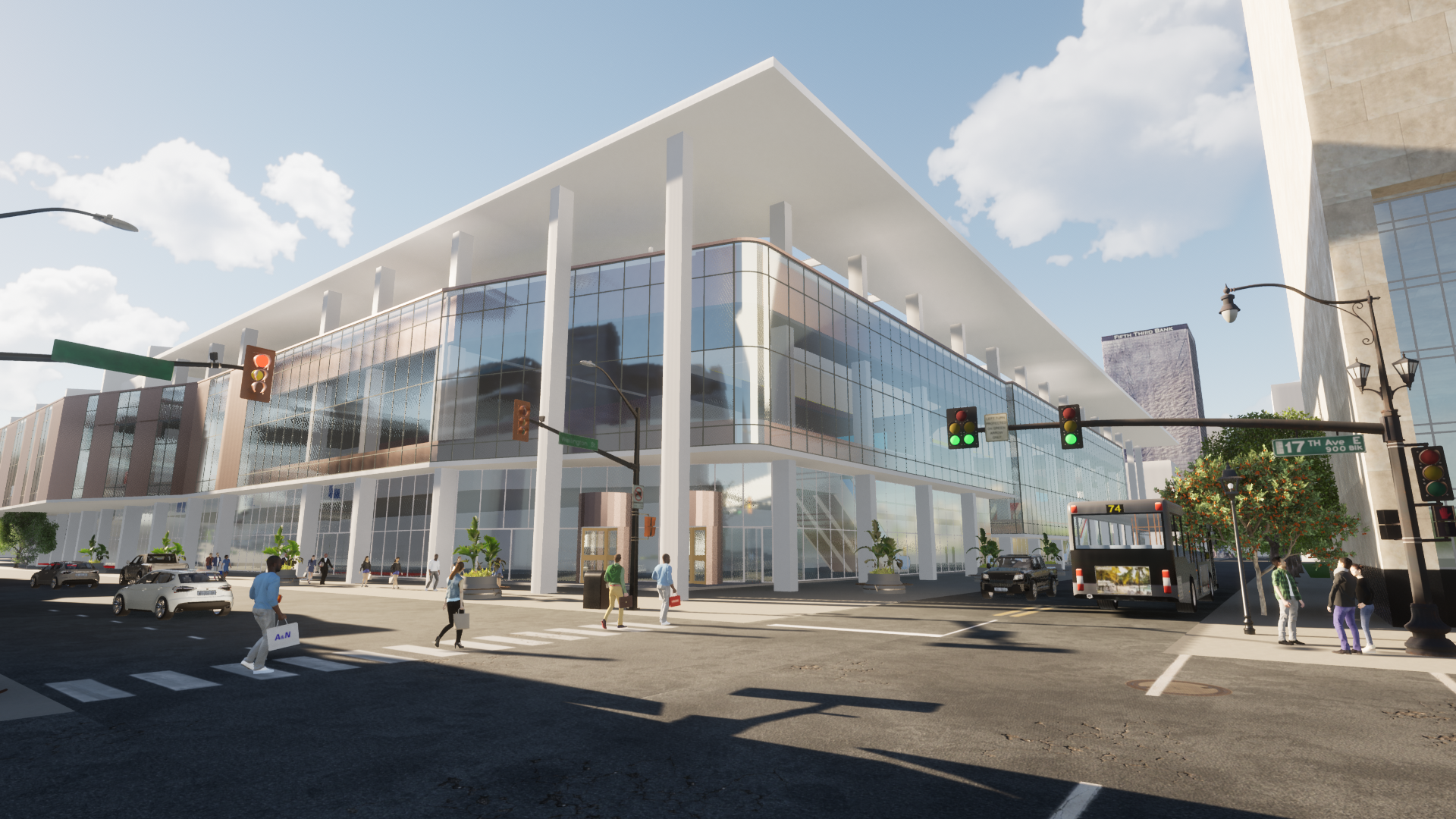 Visualize
Visualize your design at every phase of the workflow with BricsCAD BIM.
With a single click, you can start real-time rendering using Enscape, Twinmotion or Lumion and walk through your fully rendered model project.
What's new in BricsCAD BIM V21
Quickdraw - Take sketching into the 3D realm. You can create and modify 3D room layouts as easily as sketching out a 2D floor plan. Creating and editing rectangular and L-shaped rooms and buildings has never been so fast.
Create a BIM from a solid massing model using Quick Building - QuickBuilding supports iterative and generative design workflows, quickly transforming a solid massing model into a conceptual BIM model with slabs, walls, and spaces -- helping the designer to explore many design options in an early design phase.
Create Spaces and Zones - You have unlimited freedom to create Spaces and Zones, using a free-form Direct Modeling approach. Spaces can be simple or complex 3D volumes, or 2D abstractions. These methods deliver the freedom to specify building areas with full freedom.
And more!
Download a FREE trial of BricsCAD
Stay current and protected with BricsCAD Maintenance
Maintenance is an addon product that keeps perpetual licenses up to date with all BricsCAD product releases, and more. It is the lease expensive way to stay current with the latest product feature and workflows. Keep you team up to date and functioning optimally.
*Optional for single licenses of Lite, required for volume and network licenses (Included in subscription licenses)
Priority support
Fast priority Bricsys product support when you need it.
Stay up to date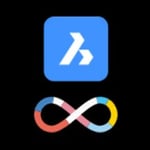 Get product updates and major BricsCAD releases.
Cloud collaboration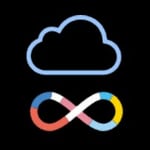 Access to BricsCAD Cloud to collaborate and manage files.
Cost effective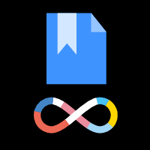 Ensures the overall lowest cost of ownership over time.
BricsCAD® Cloud
A part of BricsCAD Maintenance
*1 GB included (additional storage upgrades available)
Download, view and edit natively in BricsCAD, while keeping full track of DWG and XREF history.
BricsCAD's built-in Bricsys 24/7 panel gives you instant access to drawings and ensures you always have the latest version of a tracked file.
See who's working on which file

Organized check-in / check-out format prevents conflicts

Single source of truth - always work on the latest file version