Get $2,000 Cash Back on Select Canon large-format printers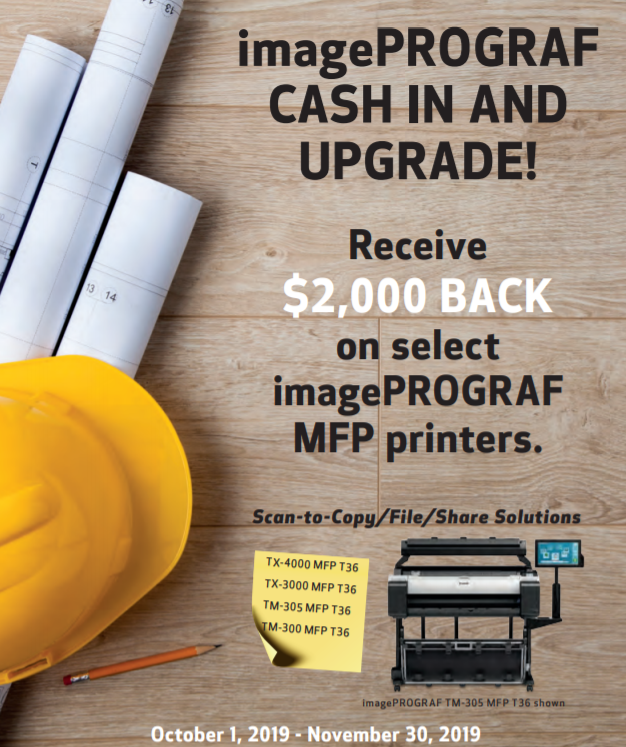 Up your printing game and save even more with a limited-time rebate direct from Canon.
For a limited time, Canon is offering a $2,000 cash back rebate for the following models:
Canon TM-300 MFP T36
Canon TM-305 MFP T36
Canon TX-3000 MFP T36
Canon TX-4000 MFP T36
Get more details and official rules listed on Canon.com
*Valid until 12-31-19 (Extended)
---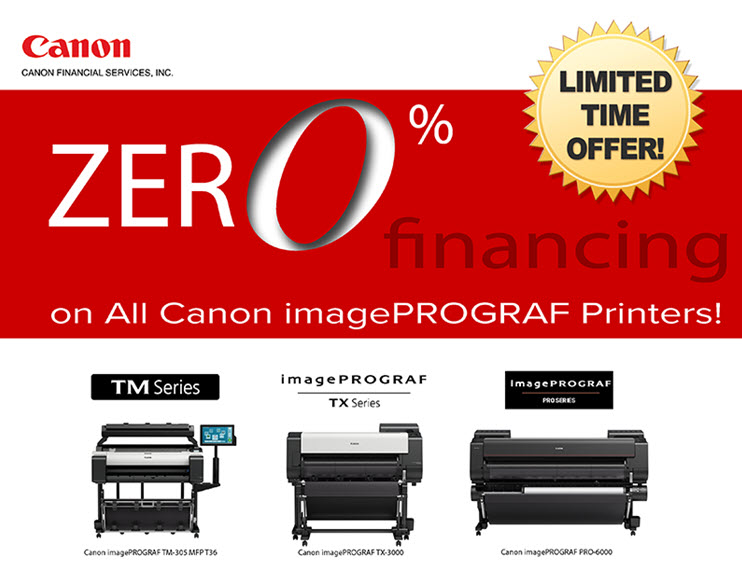 0% Financing continues until the end of 2019.
*Valid until 12-31-19
---
Keep an eye on our plotter promotions. They change regularly.
Learn more about Canon Plotters - read the Definitive Guide.