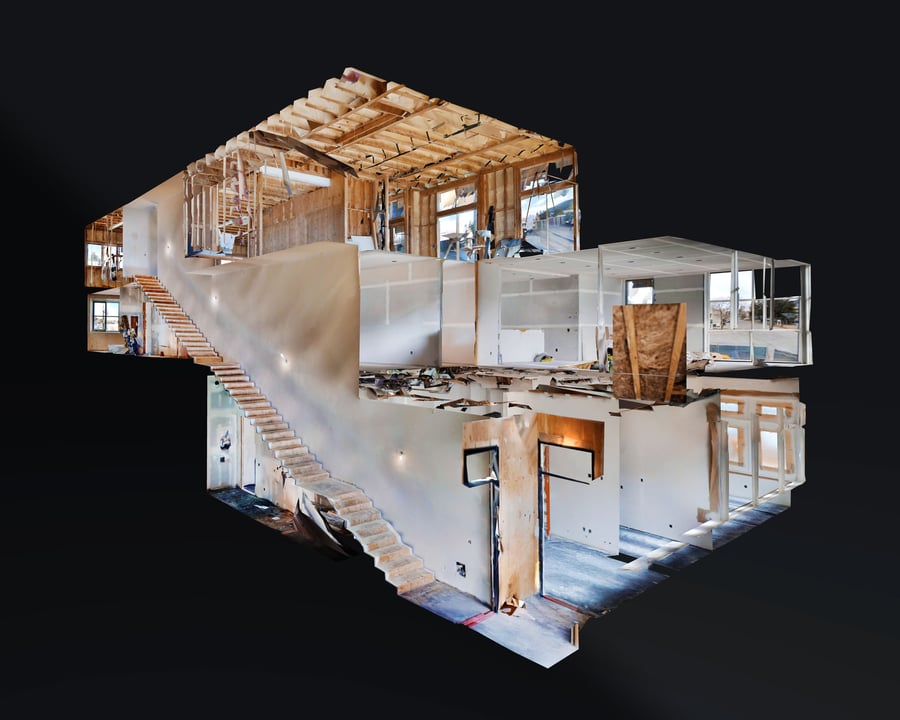 Reality Capture for Construction Management
Architecture, engineering, construction, facilities management, and real estate companies benefit from scanned data from digital twins to get immersive visual access to critical building intelligence. This data is captured using a 3D camera or laser scanner.
This data is a complete and accurate "as-built" record that is valuable to all project partners throughout the lifecycle of the construction project. This 3D data enables faster and easier collaboration, increased productivity, added efficiencies, and overall project cost reduction.

AEC (Architectural, Engineering, & Construction)

Anyone involved in building renovations can now quickly and easily capture complete and accurate ask-built documentation. Because of digital twin architecture, this information can now be obtained at a fraction of both cost and time as compared to more traditional methods.

Trust is also increase among project partners by keeping all stakeholders updated by using weekly scans to document construction progress. Site conditions are easily verified. In a post COVID hybrid-remote world, this lets partners remotely monitor job site health, safety, welfare, and regulatory compliance.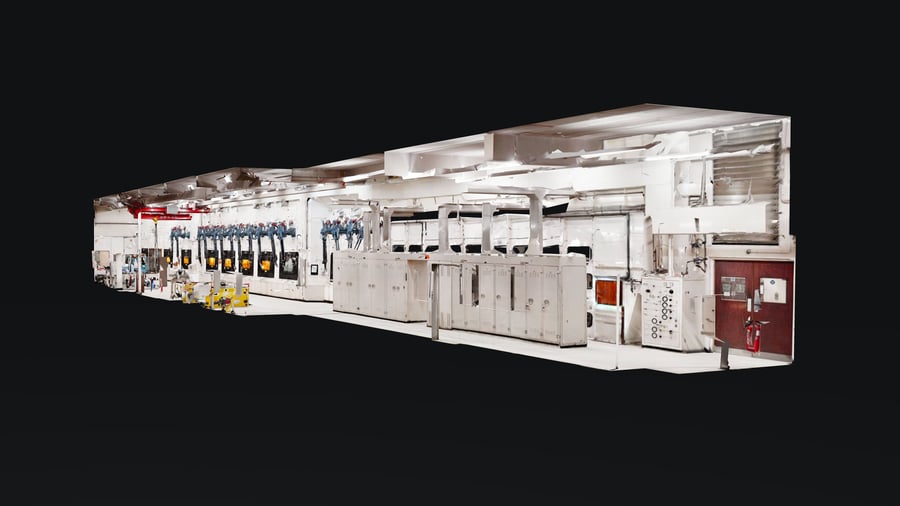 Facilities Management
Manufacturing plants and chemical plants are living facilities that require constant updates and upgrades to remain relevant and competitive. Laser scanning and 3D capture lets facilities manager capture existing conditions before beginning any design phases.

Digital twins of commercial and industrial facilities replace time-consuming manual measurements. 3D point clouds can be imported directly into BIM software. Save time and money by eliminating equipment clashes and change orders due to inaccurate site plans.
Design modifications and upgrades can be tested in your 3D rendering first to see how things will work before construction begins.
Likewise, capture dimensional data to document structural components, above ground utilities, and onsite equipment.
Reality capture eliminates the need for hand-drawn sketches and reduces the time it takes to deliver floor plans.
Improve collaboration between distant teams with a digital twin building that is accessible from anywhere in the world.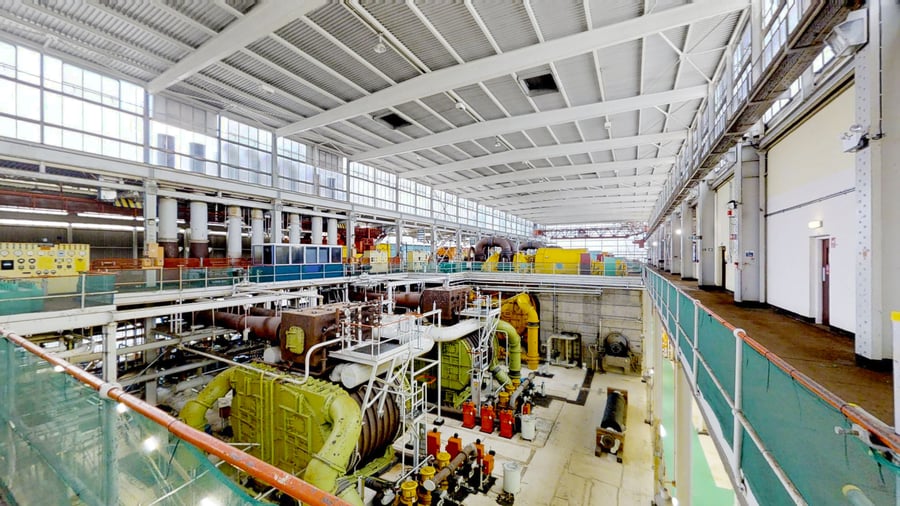 Improve equipment inventory processes and keep track of maintenance by creating a visual record of the assets that you have on hand. Use Mattertags in the point cloud to label equipment and document repairs and maintenance.

Onboard new employees more quickly and efficiently by sharing 3D tours of your facilities. This allows new employees to visualize the space and learn the logistics of an office or facility. Optimize emergency planning and response by increasing situational awareness for both employees and first responders in the case of any emergency.

Public Sector

Public safety officials have one chance to document a scene and there is no room for error. From ensuring the exact capture of a crime or accident scene so no critical piece of evidence is left out to quickly clearing an incident to restore normal operations, these professionals need precision, speed and safety.

Using 3D cameras give public sector professionals the ability to create digital representations that are photorealistic, dimensionally accurate, and feature rich. Beyond surveying crime or accident scenes, virtual images are great for inventories/audits, simulated training, engineering, construction, and facility O&M.

Commercial Real Estate

Realtors have learned that they can decrease physical site visits and reduce workflow friction through 3D models. This results in greater cost savings and efficiencies through the building's lifecycle. Regarding operations, stakeholders can gain deeper insights into every space, from use to repair. Risks are also mitigated with more accurate risk assessments. Building inspections and maintenance are also greatly streamlined using virtual data.

All evolving customer demands have force realtors and developers to stay ahead of the curve with more technological solutions. Sharing digital twins enable customers to participate in interactive virtual walkthroughs and tours. Digital reconstructions of properties are more efficient, more engaging, sustainable, and available anytime, anywhere.

Pictured: The full range of devices you can use in the Matterport environment.
Related content:
Financing plans for 3D cameras & LiDAR scanners

Leica BLK360 laser scanner