No matter which brand of plotter you champion, ALL wide-format printers are susceptible to the same types of operational issues.
So, I've tapped into the vast mental resource of our technicians' mega-minds and have come up with the 4 most common issues, and suggestions for each.
Dead Print Heads - Over time, print heads will naturally wear out and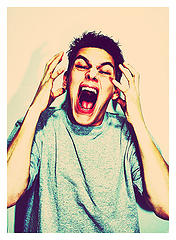 need to be replaced--just like brakes on your car. But, they can fail prematurely if they aren't properly cared for.
Non-use is the biggest culprit to early print-head failure.
Each print head has thousands of microscopic nozzles which can clog with dried ink.
The two easiest remedies are to 1) perform routine internal print head checks and calibrations and 2) leave your machine powered on so that the automated cycle maintenance can be performed.
Paper Jams and Poor Stacking - Most wide-format printers rely on a gravity-fed delivery system. In other words, the printed sheets simply fall out of the machine into a catch basket.
Often, jams and stacking issues are exaggerated by curled plans from ink jet printers. If this is problematic, try printing on a heavier stock.
LED plotters can have issues with static electricity. Although frustrating, this is an easy problem to correct with some anti-static measures.
Some systems offer flat stacking trays that are effective, but they can take up quite a bit of room.
The new Océ plotters offer a top delivery system. See the Océ© ColorWave 300.
Software Compatibility - This is a big one, especially where Windows 7 is concerned.
Plotter manufactures systematically drop software support on older models when they announce an end to hardware support.
Many tried and true legacy plotters won't be able to make the jump to Windows 7.
Be sure to check on 64 bit compatibility in addition to Windows 7 support.
Unfortunately, sometimes the only fix is to upgrade your printer technology with your operating system. The good news is that the price of wide-format printers is significantly less than when you spent $8,000 on that HP1055 eight years ago.
And now, the number one plotter issue:
Printing PDF Files - This problem plagues just about everybody since PDF is becoming the file format of choice for collaboration.
PDF files are often generated in layers (AutoCAD and other programs)- this kills plotters - be sure to flatten you files first
Having a PDF issue? Your first line of defense is to upgrade to the latest version of Adobe Acrobat Reader.
Remember - not all PDF files are the same. It is possible for one unique file to crash your printer while the others print just fine.
Sometimes it is worth upgrading to a Postscript Driver. This will allow you to send PDF files directly to the printer without going through the Windows print driver. This can be costly, but well worth it if PDF files are wreaking havoc on your plotter.
Do you have any problems to add? Be sure to add your opinions to the comment section below.
Want to solve all four plotter problems at once?
Upgrade your plotter to an Océ PlotWave 300.
Photo credit: Fallout75