One thing that most people don't realize is that when it comes to inkjet printing is the quality of the plotter paper supplies is paramount—it makes all the difference in the world.
Even if you have a very basic 4-color printer, you can get much better print quality just by upgrading the type of paper that you use.
This has a significant impact when you print wide format documents. Here's a breakdown of some different print media.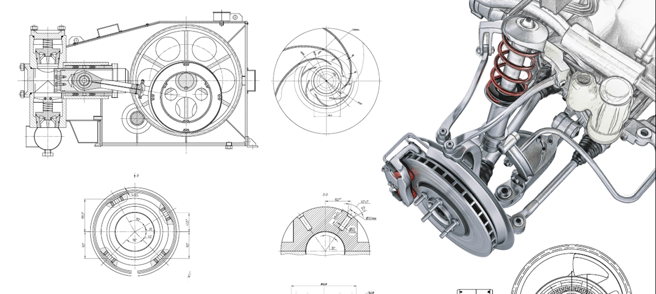 20# Inkjet Bond – This is what you normally think of when it comes to paper. The 20 pound
media is just like everyday paper used in office copiers and paper plotters.
This is fine if you are strictly printing line-type drawings, but it is a poor choice when area printing big areas of color (such as maps). The lightweight quality of the paper will buckle when ink is sprayed over a wide area. Ink bleed will also present itself.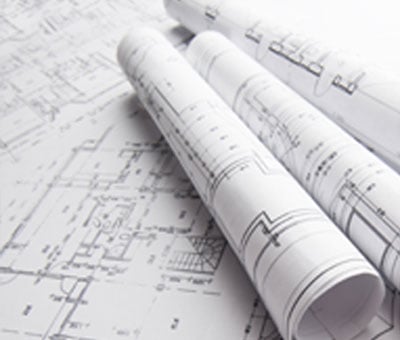 24# Coated Inkjet Bond - Paper that is a bit thicker than traditional 20# media. It is designed to work with most monochrome and color inkjet printing equipment.
Coated Bond consists of a bright white paper base, printable on both sides and water resistant. The inkjet coating is compatible with most wide format, thermal and piezo inkjet printers.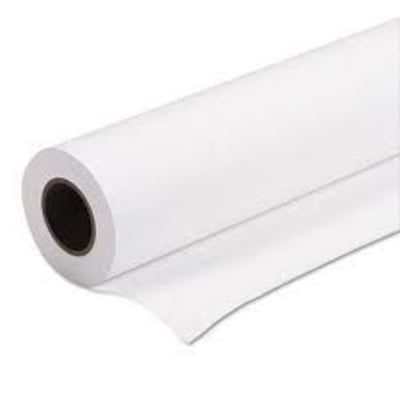 Heavyweight Bond – There is a wide range of the heavier bond materials. They are usually classified as anything over 24 pound and go up to around 50 pound (depending on the manufacturer).
These are better choices when needing to print full color. Plus, most of the heavyweight bonds are coated with a chemical that is designed to accept the ink without any type of bleed.
This coating helps with image quality and is usually referred to as either "Coated Bond" or "High Resolution Paper."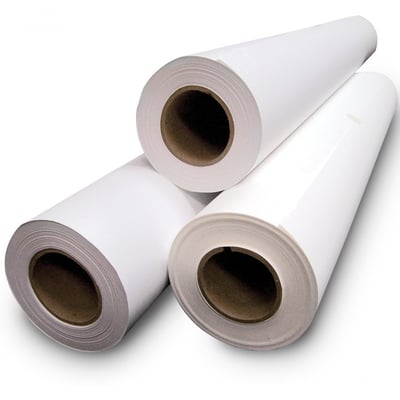 Photo Papers – There is a lot that can be said about photo paper, but basically photo papers are designed to…you guessed it, print photos.
They are specially formulated for the full coverage (and even borderless) application of the ink. The important thing to know about photo papers is the finish. Just like with household paint, there is matte, satin, luster, and gloss.
Most people tend to go right for the gloss, but my recommendation is to take a look at the satin. It produces a great finish, but it will not leave fingerprints like gloss paper.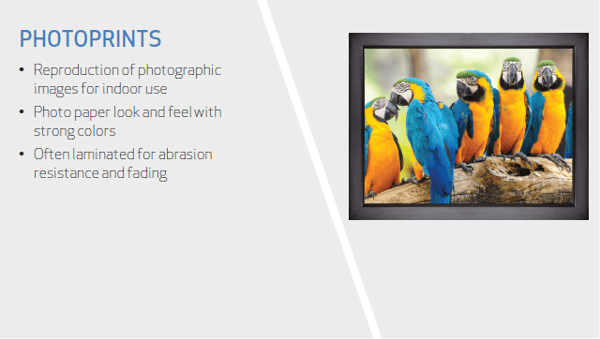 Inkjet Mylar Film - A 100% polyester film base that is perfect for CAD printing and other applications requiring light color. Caliper thickness can vary, but it is usually available in 4 mil.
This film is traditionally used for archival architectural and engineering drawings. Since transparent media is mostly no longer used, this material is not nearly a common as years ago, but when the situation dictates, its the right product for the job.
Other specialty media – If you have some exotic needs, there is vinyl or canvas substrates. Obviously, each has their own specific application.
Tyvek is a water proof and virtually indestructible print media. Polypropylene banner is also a good choice for outdoor, water-resistant prints.
Just like with any other special service, the best place to start is with your paper provider. They should have some good insight on the right material for your specific job.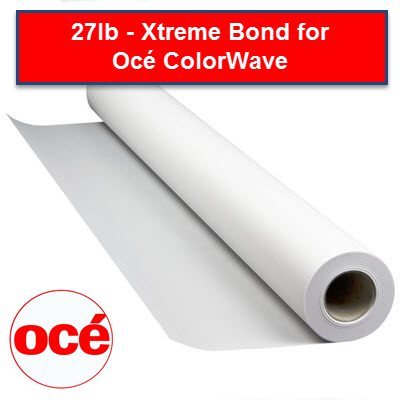 Find and purchase Plotter Paper & Supplies
Article originally published in 2012 and updated in 2019