[ Free Consultation ] Are you looking to upgrade your GIS plotter technology, but have no idea where to start? Get help from our top tech experts in a free consultation call.
Click Here to Schedule Your Free Consultation Call
When searching the best plotter for GIS map printing, it's important to look at all of the factors surrounding your print needs. Geographic Information Systems, or GIS, is a computer system that allows you visualize all kinds of large, quantitative data.
That is why GIS data is typically displayed on maps. But, because GIS information usually revolves around big data, printing those files can be much more demanding than a typical CAD file; there is a lot more information to process.
In fact, some GIS files can easily exceed the 100MB file size. So, in order to find the best plotter for GIS printing, you really need to know all the aspects of the source file and the expectations of the final product.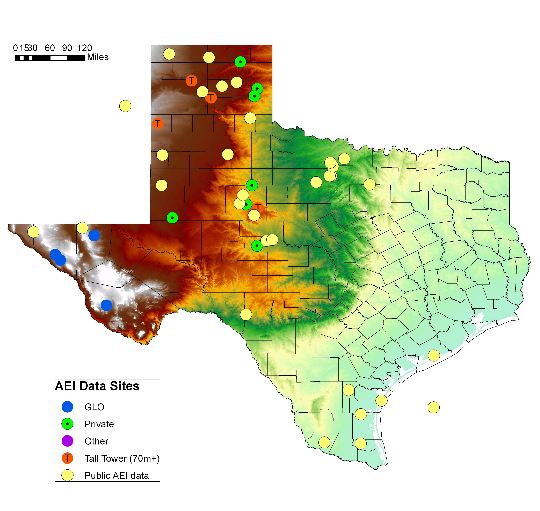 Master the large file beast
GIS managers and operators spend countless hours manipulating layers of imagery and data in order to produce intelligent maps that enable fast and accurate decision making.
But when it comes to printing maps, GIS managers and operators are often hampered by the inherent limitations found with legacy or entry-level large format color printers.
For example, to speed up processing, they may scale back details in the image by removing layers of information so the printer can't handle the file size, detail, and depth.

The size of your map files has a direct effect on how fast your plotter can produce a map. One way to speed things up is to optimize your file size. This will directly impact processing time, which results in faster printing speeds.
Using 3rd party programs like Map Shaper or Quantum GIS to decrease the files size has been a very popular solution.
But, having a plotter with a hard drive can be just as effective and can eliminate the need to use 3rd party software. This is because the printer can process and rasterize the file information to the hard drive instead of fully relying on systems RAM to process the file.
Have an end-game in mind
Think about is what you are going to do with the file after it is printed. This will have a direct effect on the durability of the document.
Will the GIS map be displayed for a long period of time?
Do you expect the map to be exposed to the elements?
Will the document be handled excessively?
If any of these are a factor, then an entry-level wide-format plotter might not cut it. When you think about the durability of a printed map, the first thing to address is the print media itself.
Standard 20-pound ink jet bond will probably not be sufficient for map printing. 20-pound paper easily becomes saturated and will distort and wrinkle when printing full color images.
At the very least, you should us a heavy-weight paper, or photo paper. If you want a durable map for outside use, then print it on a Mylar film or Tyvek banner material.
Don't forget the ink
The next important thing to consider is the ink that the plotter uses. Legacy plotter and entry-level units typically use a dye-based ink. This is essentially a "water-color" type of material.
If you really want your GIS maps to stand up to some abuse, you should consider either a UV ink or a pigment-based ink, like with the Canon S-series plotters.
Basically, a pigment is an emulsion; it is a solid particle suspended in a liquid carrier. Pigment particles adhere to the print media rather than being absorbed like dye ink.
Also, pigment inks are not subject to fading. So, if you are expecting to hang and display your maps for long periods of time (months), then a pigment printer is the way to go.
GIS printing key points to remember:
GIS map files are usually very large and require special processing needs. Be sure that you have the right hardware for the job.
Use the best paper for the job. A high-quality photo works great for displays but you should use film or Tyvek for maps used in the field.
Don't underestimate the value of ink. Pigment is the best ink option for long-lasting, durable prints.
Print Maps With Ease Using a Canon PRO S-Series Printer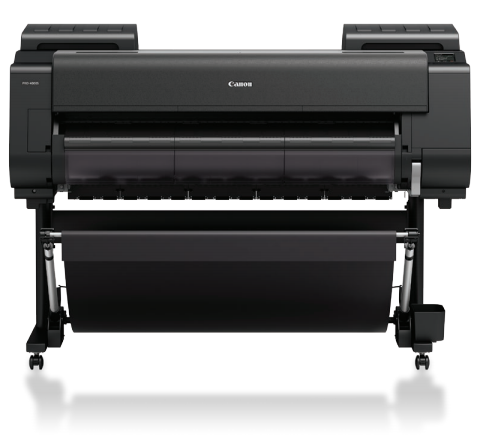 Photo credit: Hannah Stevens, NYBG.org
Editor's Note: Originally published in 2014, updated in March 2019.