Nearly everyone is energy conscious today, and that can be a good thing. But sometimes "no good deed goes unpunished." You have probably experienced this with some of your office technology. This is especially true after the impact of COVID 19 forced many workers home and away from the office.
This motivated business leaders to simply close the office space and shut down all the equipment while the staff was away. Unfortunately, this can be a bad and costly move when it comes to a CAD plotter at an architecture firm or construction company. Here's how you can prevent problems from inactive plotter equipment.
When it comes to large format plotters, there are essentially three different technology types—ink jet, LED toner, and Canon CrystalPoint technology. Each has its own set of nuances when it comes to maintenance. However, ink jet is historically the the most volatile, but that is no longer the case (more on that in a bit).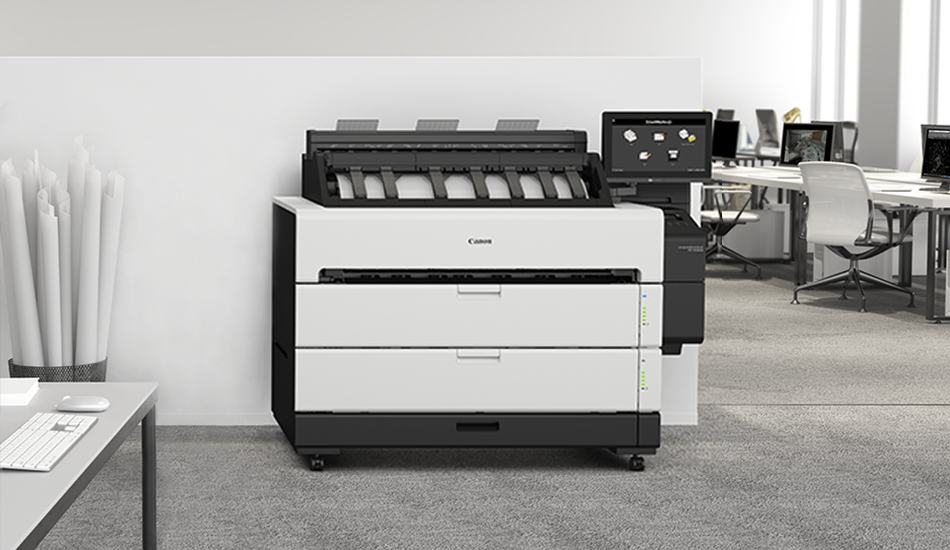 Pictured: Canon TZ-30000 MFP next generation wide format system
Regarding plotters, here are 3 things that you can do to keep your large format plotter in tip-top shape so it is always ready to go for you.
Keep it powered ON - don't turn it off
Remember, inkjet plotters have a bunch of ink in them. It's not just in the ink tanks either. The entire system is primed, so there is in in the tanks, in the tubing, and in the print head.
Just like water pipes on a freezing winter's night, sitting still, in a static state, is the absolute worst for your machine. The lack of movement or agitation of the ink can results in the tiny nozzles on the print head drying and blocking flow.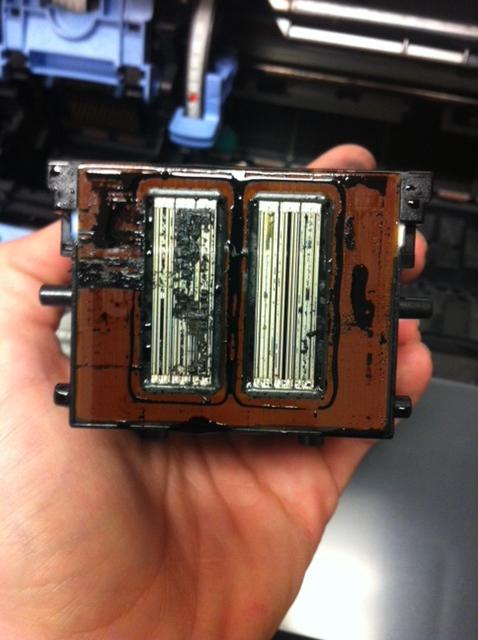 The same principle applies to an ink jet plotter. If the ink isn't given a chance to move and flow through the system, there is a chance it will begin to cake and possibly dry up.
So, the best practice is to keep the plotter powered on so that it will monitor itself and occasionally purge a small amount of ink through the print head to keep the nozzles fresh.
Don't worry about wasting power. All office printing systems are Energy Star rated and therefore are mandated to drift to sleep after a short period of time. In sleep mode the machine consumes very minimal power.
However, there is enough going on inside the machine to keep itself primed on a schedule. So, ultimately, resist the urge to power it off, even when leaving it for an extended period of time.
Print at Least One Color Document a Week
Again this refers to keeping ink flowing in an inkjet printer.
It has been many years since a printer manufacturer designed an inkjet plotter that is exclusively monochrome (black & white printing only). Today they are all color systems.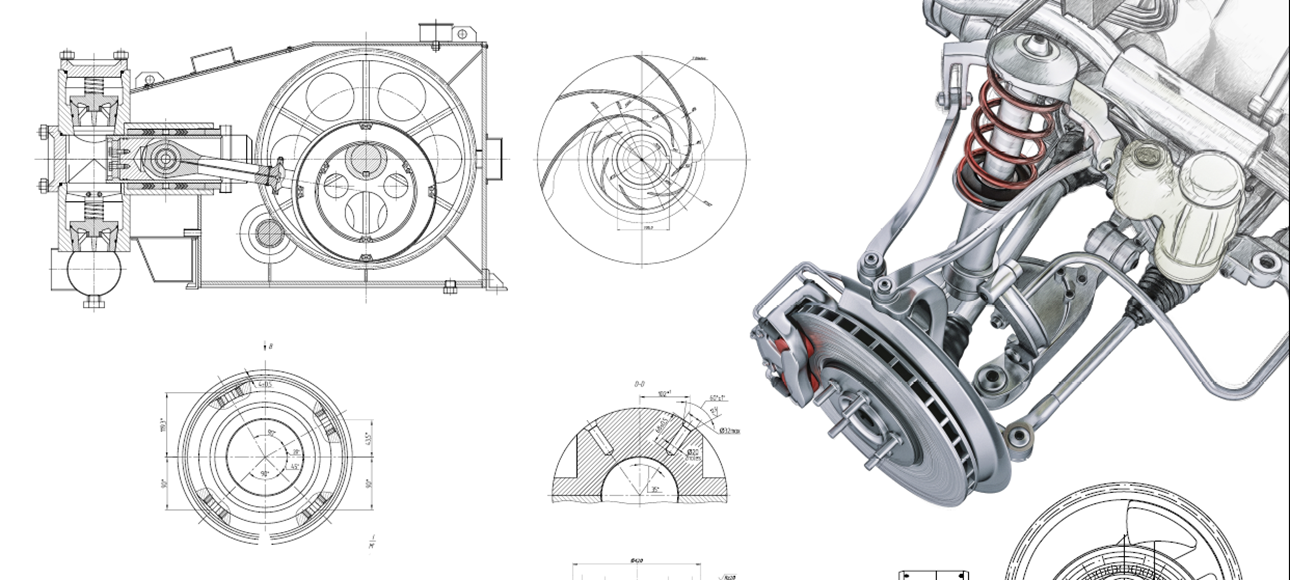 Printing a mixed drawing with both black and color details is a best practice
Still, the a large percentage of AEC users only print black and white cad drawings. Even if they mix in some color every now and again, they still print b/w 90%+ of the time.
In this case, it is important to print an occasional color printer, even if it is simply a test pattern. Basically this is to keep the color lines and nozzles clear.
A Note About Toner Plotters
This practice of printing a "check print" every few days has zero bearing on LED toner plotters. Dry toner machines are not subject to the same physical constraints as their inkjet counterparts. Toner machines are much more forgiving during times of non-use.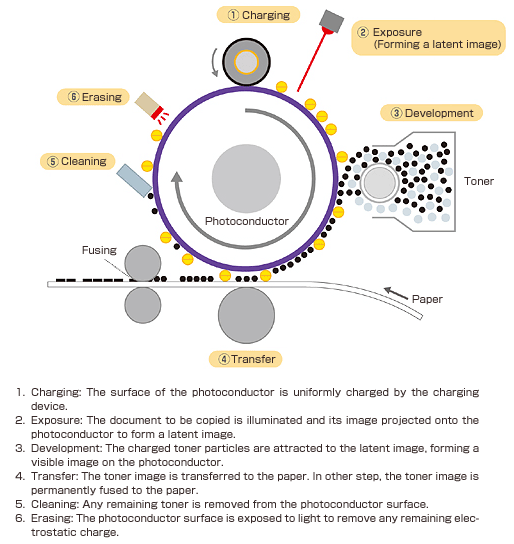 Pictured: the xerographic process of LED toner plotters and printers
Replace the Maintenance Cassette with a New One When Prompted
The maintenance cassette is the assembly that collects any overspray ink. It also serves as the purging station for the print head when the system conducts a nozzle check.
Over time this cassette will become full and you will be prompted to change it. Sometimes people try to skirt the process by performing an impromptu cleaning of the maintenance cassette.
The problem with trying to recycle a dirty maintenance cassette is that it can have a negative effect on the print head. A dirty cassette won't clean it properly when the plotter performs its internal print head maintenance.
In the end, it is a whole cheaper to buy a maintenance cassette than it is to replace a print head that was damaged.
Extra warning about Canon ColorWave waste trays
The Canon ColorWave units (formerly Océ ColorWave) use a completely different printing process - CrystalPoint Technology. Instead of ink, the ColorWave uses solid spheres of a toner material that are melted into a "gel state" in order to jet the material onto the paper or other print media.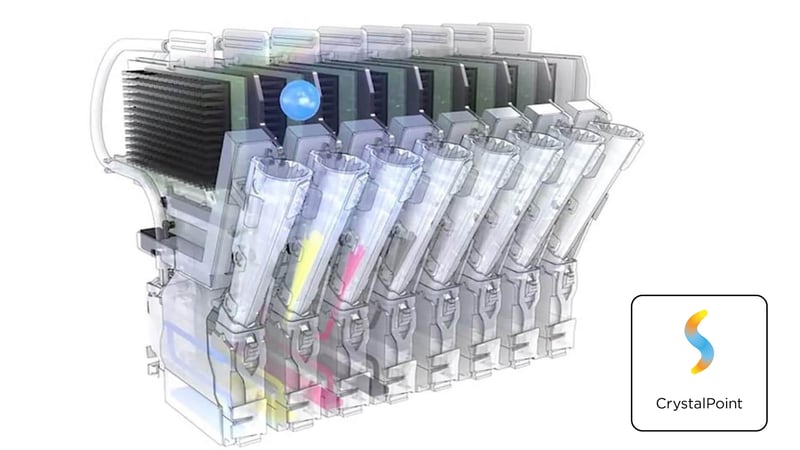 Unlike ink, this process is very forgiving if the machine sits for a while unused. This is because it simply has to wake up and heat the imaging devices to activate the Toner Pearls. However, there is an Achille's Heel to this system - the waste tray.
Hat's off to Canon for trying to be efficient with the packaging of the waste trays. The plastic carton of each new package of Toner Pearls is actually a waste container. It seems brilliant, but the problem is that it is not very obvious. I see people forget this all the time.
And, here is what can happen when you don't change the waste tray.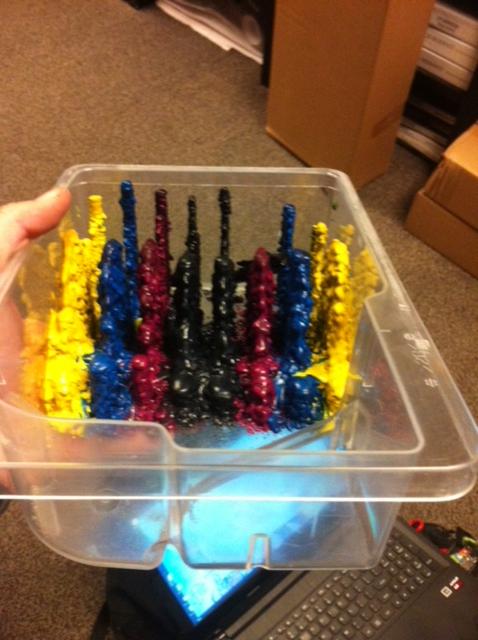 Waste toner starts to collect in stalagmite-like formations. Looks cool, but can ultimately be devastating to your ColorWave system. This is because the entire foundation of the ColorWave print engine is built on the printing function of eight (8) imaging devices.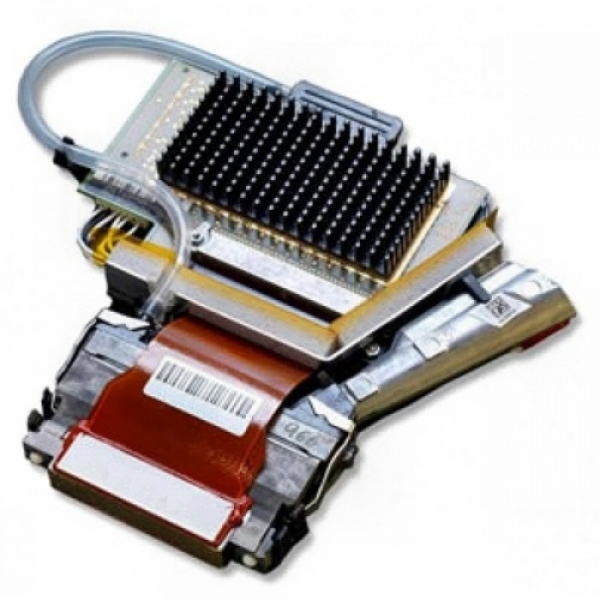 A single Canon ColorWave Imaging Device
If you are not careful and diligent about emptying the waste container, toner can build up to a level where the Imaging Device strikes the mound of toner potentially damaging the ID.
The two biggest issues with a "head strike" is:
If the ID is damaged, it CANNOT be repaired. It must be replaced.

Imaging devices are INCREDIBLY expensive - as in THOUSANDS of dollars (and there are 8x IDs in the machine).
So, please, change the ColorWave waste tray EVERY TIME you add new Toner Pearls.
Final thoughts
Proper care and maintenance of your large format plotter will result in the best performance over the long run.
This will also have a profound impact on the total cost of operation (TCO) of the equipment. By cutting corners you can in effect diminish the longevity of certain components that can be expensive to replace.
Looking to upgrade or interested in learning about new technologies?
This article was originally published in 2012 and updated in 2021.