[ Free Consultation ] Are you interested in using 3D images to enhance your Bluebeam workflow, but have no idea where to start? Get help from our top tech experts in a free consultation call.
Click Here to Schedule Your Free Consultation Call
Bluebeam Revu is an incredibly useful application that allows millions of users in the AEC industry to markup, takeoff, organize, and collaborate with PDF files. The markup tools are best-in-class and provide countless ways to improve design intent or submit RFIs.
But what if you could improve upon that experience? Try including some links to 3D stereoscopic pictures and never question a measurement again. You can with a Leica BLK3D imager to take pictures and link to your PDF drawing in Bluebeam Revu.
[ Explore BLK3D bundled options ]
Example Case
We are using our own Central Texas warehouse as a sample case for using the BLK3D with Bluebeam. An original sketch of our facility does not show the three roll up garage doors. So, to better share this layout, the doors need to be identified.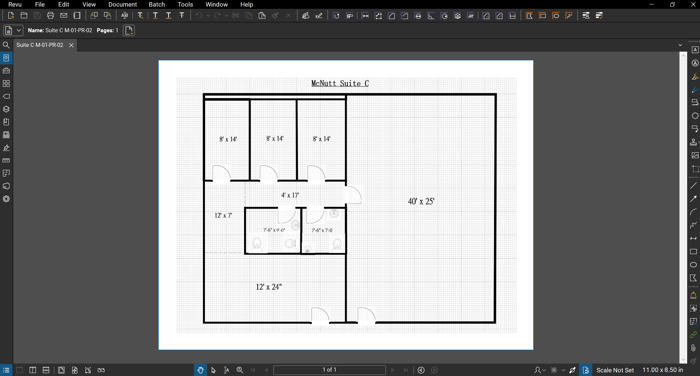 3D photos were taken of the doors and integrated into PDF drawing using both Leica's BLK Desktop software and Bluebeam Revu 20 eXtreme.
Capturing 3D pictures
To share 3D images, you first need a way to shoot and capture them. The device that we are using is the BLK3D from Leica.
It is an ultra-portable, hand-held camera, laser measurer, and digital sketching tool that is about the size of a large mobile phone. It includes dual stereo cameras that mimic the binocular vision of human eyes, with a field of vision of 80 degrees each.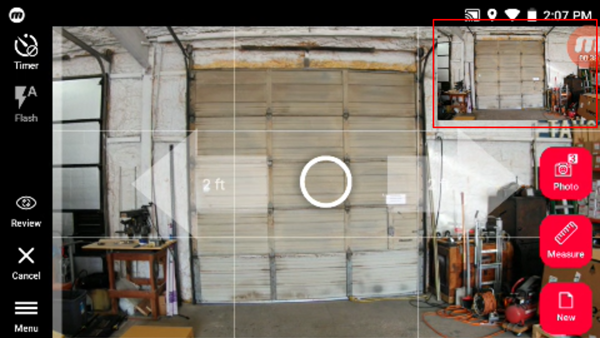 The two cameras enable you to take photos embedded with 3-dimensional information that allow you to take both linear and area measurements.
Once taken, these 3D photos can be reviewed and used either directly on the device or through the optional BLK3D Desktop software application. This article discusses the workflow through the Windows desktop app.

BLK Desktop Software
After launching BLK3D Desktop, simply connect the BLK3D device to the PC via a USB-C cable and transfer the photos. If you organized the pictures in Project Folders on the camera, then that integrity remains through the transfer. Everything will be setup as you had it on the handheld.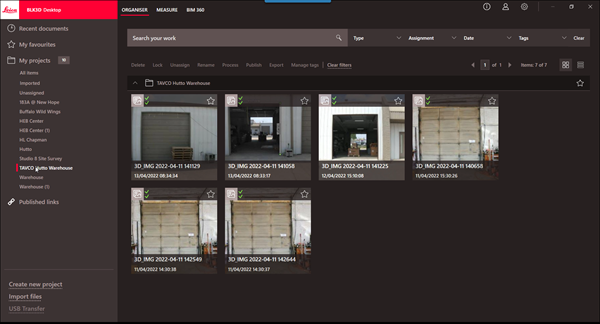 Once the images are imported into the BLK3D Desktop, you can see all projects are shown on the left-hand side of the screen. In our test case, all our photos are in the folder TAVCO Hutto Warehouse.
Double clicking opens the image and allows you make some measurements and text annotations. Once you are finished with the measurements, you can now publish this image to the cloud-based BLK Web, create a link, and share with anybody.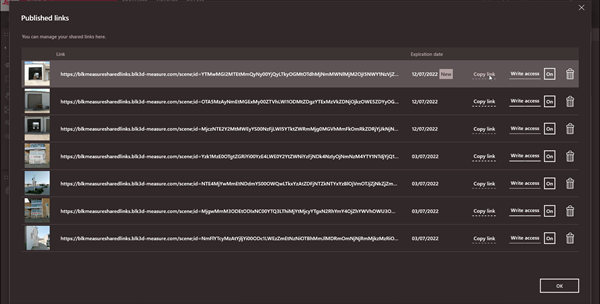 To use this link in Bluebeam, you need to copy the link from here.
Using 3D Images in Bluebeam
Looking again at the PDF layout in Bluebeam Revu, we need to add the link to the 3D image via BLK3D Web. There are a few different ways that this can be done. For instance, if you have the eXtreme version of Bluebeam, you can use the Batch Link Command and create a new link.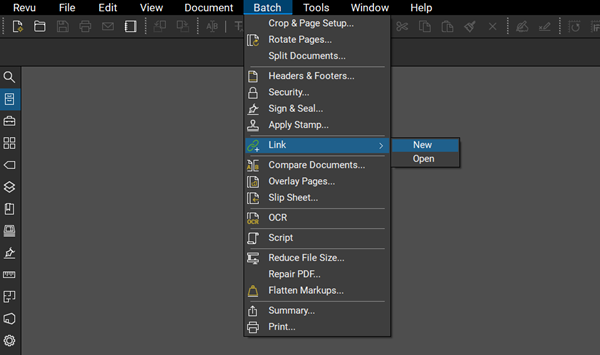 However, in our example, I created a new markup that clearly identifies it as a 3D image link. In our example, that tool has been saved to my Tool Chest so it can quickly be recalled anytime.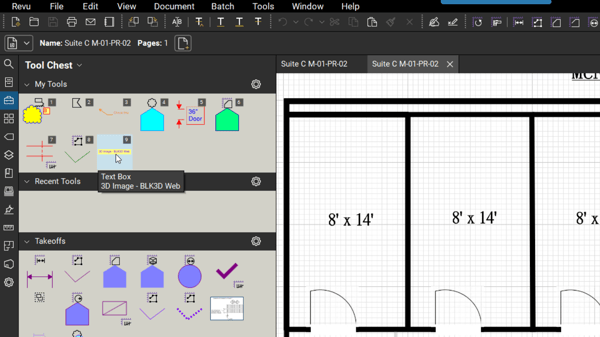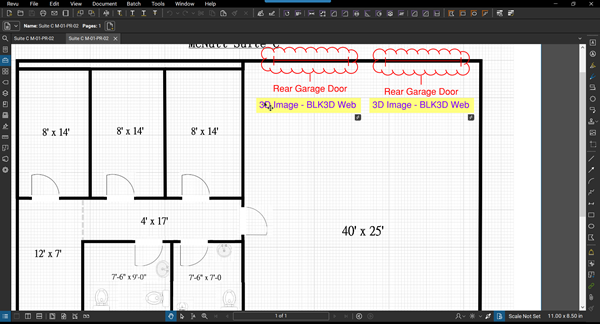 Once the markup is placed on the sheet, simply right click on the markup to bring up the right-click menu. Next, choose the Edit Action command and paste the hyperlink and save.
Now you can see an action item icon displayed with the markup on the PDF.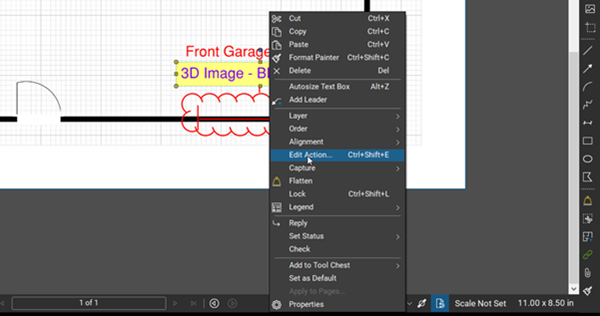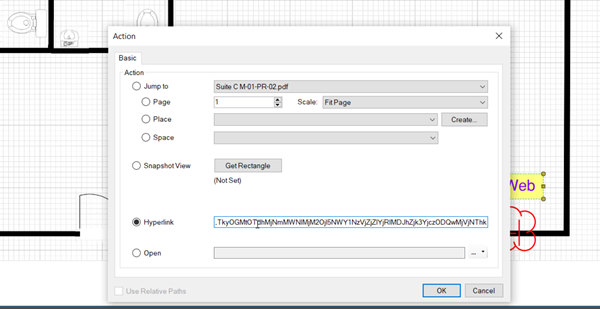 Clicking this icon opens a new web window that displays the 3D photo from the cloud application. If the link is shared edit permissions, anyone who opens this link can not only verify measurements already taken but can continue to take any additional measurement as all the 3D data is embedded in the photo.

Conclusion
Using a BLK3D photogrammetry camera, BLK Desktop software (with Publisher license), and Bluebeam Revu together enables you to incorporate true stereoscopic pics into your markups. This allows you to take further measurements later without revisiting the site again and sure beats regular photo references.
It is a great solution for:
Roofing quotes

Carpenter quotes

Facilities management

Architecture firms

Scaffolding construction

And many more
This information can also be shared with anyone including owners, business prospects, and subcontractors. Anyone can access and use these images, even if they do not have a BLK software license.
Using 3D pics in a Bluebeam workflow is easy to do and provides a new level of communication that is hard to beat. Try it and you will agree that 3D is truly the future of photo formats.