Chances are if you work in construction, you have probably at least heard of Bluebeam Revu. Although it is quickly becoming an industry standard, there are plenty of people who just don't know what it is or what it does.
Essentially, Bluebeam Revu is a software application that allows users to markup, takeoff, organize, and collaborate with PDF files like never before. Here's how.
More than simply a PDF viewer, or annotation tool, Bluebeam Revu is efficiency and collaboration software for anyone who works with technical files.
This applies to a wide range of industries, including construction, architecture, engineering, manufacturing, and energy related companies. The built-in tools and functions provide users in these industries a sleek and powerful tool to get work done quickly.
Because of this, many AEC professionals have switched to Bluebeam Revu as their default PDF software.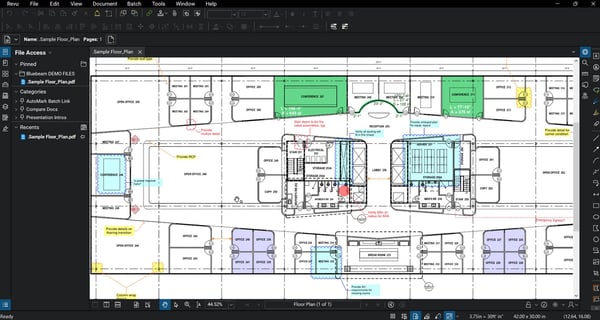 Read the Definitive Guide to Bluebeam Revu PDF Software
Built on a Powerful Foundation
The power of Bluebeam software is founded in the dynamic nature of the PDF file format. Although common, PDFs are much more versatile than most people know.
PDFs actually serve as a container for much more information than just the represented image. In fact, they are also capable of containing a collection of meta data including annotations, layers, digital signatures, 3D information, and much more.
All of this additional data can be edited, organized, and managed easily with Bluebeam software. In fact, the integrated Markups List offers the functionality of a spreadsheet, such as Microsoft Excel, right inside the PDF file.
This gives users the ability to filter markups by subject, sort notes, assign responsibilities, and more.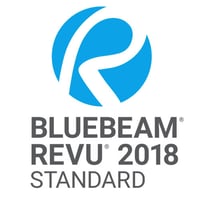 Get Your 30-day Free Trial - No Obligation

Because all of this extra data can be stored within the framework of the PDF file format, that information can be manipulated and managed. Bluebeam Revu takes full advantage of this and allows users to capitalize on this to maximize productivity, increase project predictability, and minimize risk.
"More than simply a PDF viewer, or annotation tool, Bluebeam Revu is efficiency and collaboration software for anyone who works with technical files."
Who Uses Bluebeam Revu?
Although there are many different types of Bluebeam users, there are are a few primary positions within architecture engineering and construction companies who are the primary driver's of Bluebeam within their organization.
Project Managers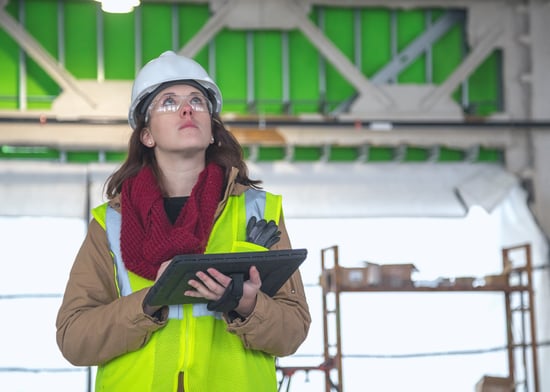 Project managers typically oversee the planning, design, and/or construction of a project from start to finish. They consider themselves the "owner" of the project, so they obviously have a lot of responsibilities. These include communication with both owners and subcontractors, planning, design, and construction.
What Project Managers Need
As the managers of the project timeline, Project Manager need a way to streamline document management and communication across all across all team channels.
Some of the features of Bluebeam Revu that Project Managers love is the ability to have customizable, industry specific markups at the ready.
Bluebeam ships with many standard markup tools on board for easy use, plus the best best in class markup technology makes creating custom markups a breeze. So, no matter if a user needs to simply highlight information and markup the the drawing, they can easily do it in blue beam with just a few clicks.
Bluebeam even has the ability to calibrate the sheet to perform digital takeoffs and measurements.Once takeoffs and markups are completed, the Project Manager can keep track of responsibilities and other important action items with the Advanced Markup List. Assignments can be made and managed and custom reports can be generated with a single click.
BIM or VDC Directors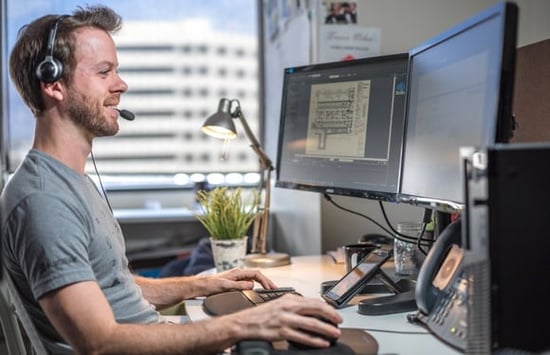 Anyone in the construction business knows that AEC has changed more in the past 10 years then in the previous 50.
New technologies and innovations have led to many advancements throughout the industry. With the introduction of new software platforms, new roles have emerged such as that of the BIM (Building Information Management) or VDC (Virtual Design & Construction) director. This person is responsible for managing the business information modeling and virtual design software applications for the company.
What BIM/VDC Directors Need
The BIM/VDC job comes with its own set of challenges like keeping track of design cost quality for all of the company's projects and agreements that the company has with design firms.
This can be challenging because there always the risk of delays and cost overruns due to the complexity of today's construction projects. BIM/VDC directors are in charge of standardizing processes across projects and work-flows. Plus, they are responsible for defining solution stacks for projects and to bring you to new users on board.
Obviously, these managers are concerned with maximizing value with successful implementations of people processes and technologies across the projects and throughout the company.
Simplify and Work Smarter
Bluebeam helps BIM or VDC directors simplify on-boarding of all new users with a simple to use software that performs all of the functions that they need. These Directors have ability to customize and standardize tools and templates to provide easy navigation and document management for all personnel involved.
Cloud-based Collaboration and Accountability
The freely included and incredibly powerful Bluebeam Studio provides real time collaboration on centrally-located documents in the cloud that are easily shared both internally and outside of the organization.
Studio serves as a single source of truth by keeping the latest versions of plans available to all invited users. Likewise, any file can also be launched in a Studio Session, which functions as a digital boardroom.
This gives users access to the designated files simultaneously regards of their geographical location. Hosting a session with users in Austin, New York, and San Francisco collaborating together at the same time is an extremely powerful tool that help BIM/VDC Directors immensely.
CIOs - Chief Information Officers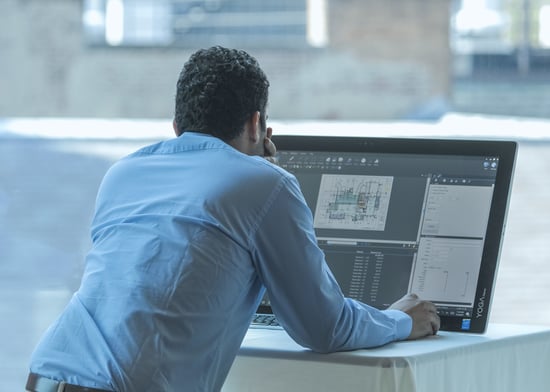 As a member of the executive team the CIO or Chief Information Officer wants to incorporate the best technology for the company in order to improve performance increase efficiency. But, they are also concerned about budget constraints and how tech solutions contribute to the company's bottom line.
This often has CIOs moving in several directions at the same time - they wear a lot of hats.
What CIOs Need
CIOs (or CTOs) are in charge of the company-wide tech stack, data security, CAD/BIM/VDC systems, business analytics, business intelligence, and cloud mobility platforms. They are concerned with minimizing security risk and exposure for the entire company.
Plus, just like Project Managers and BIM/VDC Directors, they need to ensure projects are delivered on time and on budget while minimizing risk.
These corporate officers need a way to provide clear communication across all teams. This is why Blue beam Revu is revered by CIOs as some of the top firms in the United States.
It delivers the best in class markup technology and industry specific tools that enable highly-efficient work-flows. Plus, the cloud-based Bluebeam Studio provide a path for improved collaboration inside and outside the organization.
Architects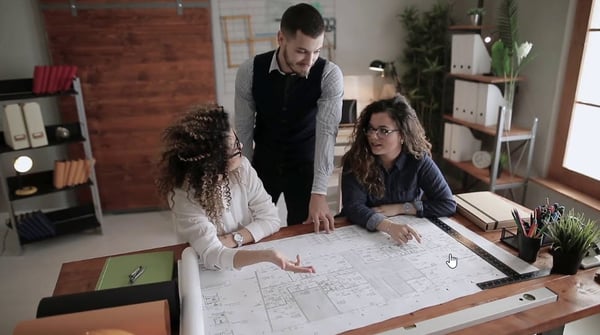 As visionaries of a project, architects rely on powerful tools and applications to help them design, collaborate, and communicate more efficiently with all project partners.
Bluebeam Revu helps architects achieve this by providing a solid digital workflow platform which to better connect the office to the field.
With Revu, architect types can perform punch lists quicker than every - often cutting their time in half. Plus, by sorting and summarizing punch items within drawings, Revu helps teams achieve a 90% completion rate on first back check.
What Architects Need
Better document management - Revu lets architects manage all your project folders and files in one location, so teams can easily access, upload and review the latest documents.
Revu simplifies submittals with powerful markup and editing tools. It also integrates seamlessly into many document management systems to keep projects running smoothly. This a tremendous plus for a project architect of record.
RFIs (request for information) management, Bluebeam keeps them clear and organized with smart markup, hyperlinking, and fantastic tools for visualization.
Bluebeam Revu helps both architects and their project partners stay on track and on schedule.
Estimators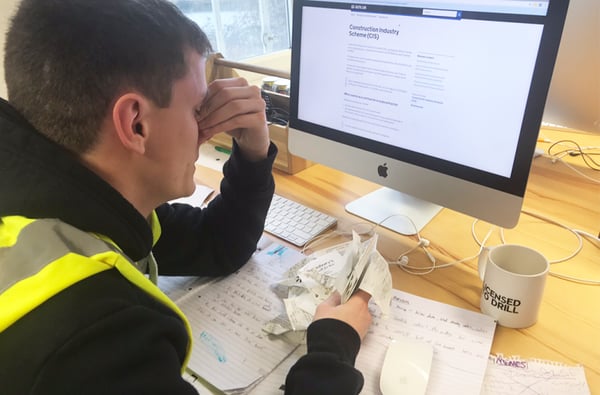 Construction Estimators are responsible for estimating the costs of work of particular projects. They evaluate work by gathering proposals, drawings, specifications, and related documents.
Additionally, estimators spend a majority of their time performing takeoffs, where they estimate the needed resources and materials for the upcoming job. This includes labor, material, and time requirements in order to be able to compute the overall cost of the project.
Bluebeam Revu helps estimators accurate quantity takeoffs and cost estimates are critical to creating competitive bids.
The measurement and takeoff tools in Revu help project estimators capture a project's true scope of the project, giving them a better competitive advantage to win the business.
What Construction Estimators Need
Streamlined Design Review - Revu speeds up design reviews by allowing project partners to mark up and collaborate on the same documents in real time, or any time.
Robust Document Management - Revu lets estimators manage all thier project folders and files in one location, so teams can easily access, upload and review the latest documents.
Best-in-class QA/QC - The markup and collaboration tools in Revu allow for faster, more accurate and more thorough quality reviews.
Your Choice of Licensing Models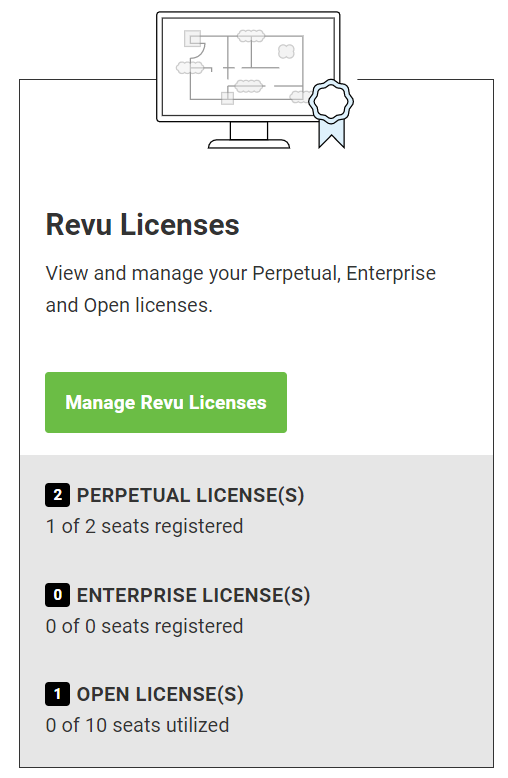 Perpetual Licensing
This is a very traditional format of "you buy it, you own it." Perpetual licenses register Revu to specific workstations. In other words, Revu is licensed to each machine which it is installed.
This type of licensing is quite rare these days as most software companies prefer offering recurring subscriptions rather than static seats.
As stated, once you purchase a perpetual seat, you are not required to do anything else. But, if you want the security of updates, patches, and escalated technical support, you should get Annual Maintenance.
Supplementing Revu with Annual maintenance provides you with all major and minor updates for 1-year from purchase, including the next version release.
Open Licensing
Open Licensing is a floating network license that allows companies to authorize multiple machines without purchasing a seat for each computer.
When Revu is used, a license is checked out from a shared pool of seats, and checked back in when the application is closed.
This allows customers to pay only for the number of active users allowed at any given time. According to statistics, the average ratio is one Open License per 4 users. So, a team of 10 should be able to effectively function with 2 Open Seats.
Download the Ultimate Bluebeam Revu Tool Kit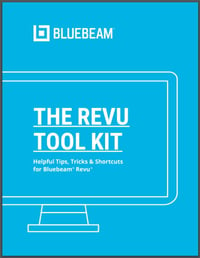 New for Revu 2019
Bluebeam's latest version is Revu 2019 which was released on October 29th, 2019. On the surface, it may not seem as though very much has changed, but under the hood, Revu 2019 is completely rebuilt.
The result is the fastest and most convenience version of Bluebeam ever. Check out the improvements.
New Rendering Engine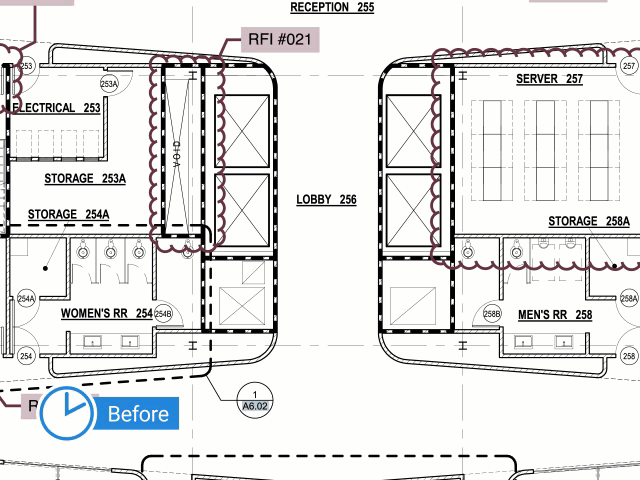 Revu 2019 features a new hardware accelerated graphics rendering engine to the table.
[ Read the Complete Guide to Bluebeam Revu ]
This means that you can pan and zoom through complex linework is faster than ever. Whether the project has 10 markups – or 10,000 – Revu quickly shows you the data that you need, when you need it.
This may not sound like a big deal, but once you see Revu 2019 in action, you will get it. Comparatively speaking, the new 2019 graphics engine is over six times faster than previous versions.
So, users of Revu versions 2016 and 2017 will seriously consider upgrading just they can get their work done faster.
Easier Quantity Takeoffs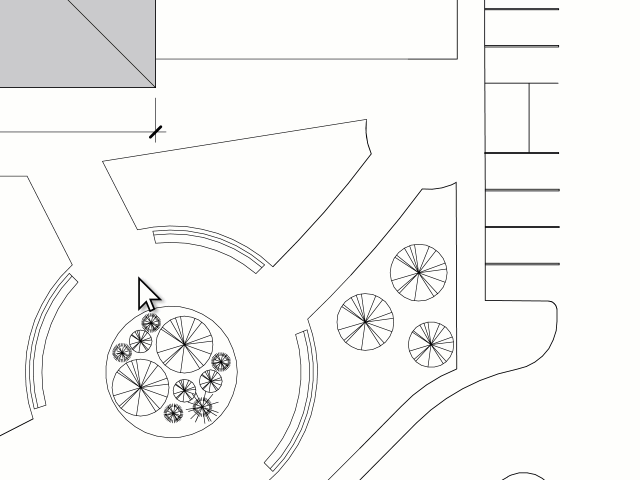 When it comes to onscreen digital takeoffs, the newly improved takeoff features in Revu 2019 will help you reduce errors and rework.
Now when you start taking a measurement, an automatic prompt for the drawing's scale will appear.
This ensures that the scale is correct and that your measurements are correct. Earlier versions of Revu allowed you scale drawings, but you had to either go into the Measurement Settings to set or use the Calibrate Tool and picks two points of a know distance to set the scale.
Once the scale is set, you can quickly reference it in the lower right-hand corner of the screen as well as the page Thumbnails Tab.
Another bonus, that has been missing in previous versions of Revu, is the ability to set independent scale units. For example, if you are doing flooring estimates, some quantities might be required in square feet and other in square yards. Now, for the first time, you have the control to pick different units of measure per each takeoff, if needed.
New Configuration Editor
IT Directors will rejoice over the new, easy-to-use configuration dashboard. It is a user-friendly, lightweight tool that streamlines standardization across the organization.
Previously, customizing settings for deploying Revu across your enterprise required a bit of coding. Not anymore. Now, IT administrators can quickly and easily customize setting with just a few clicks.
Bluebeam Drawings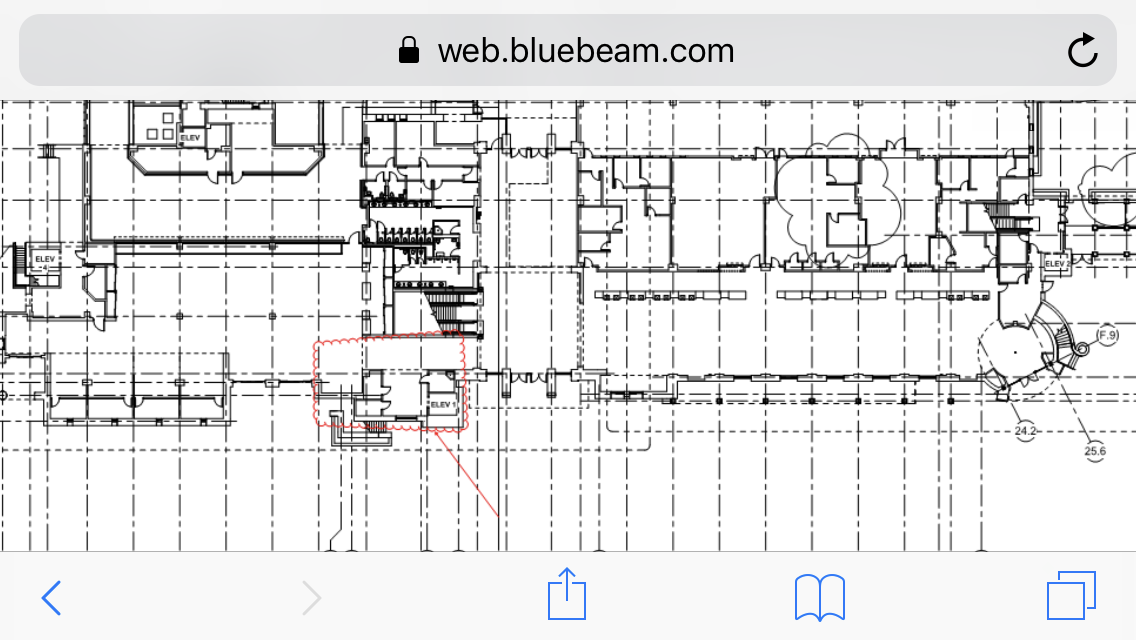 Bluebeam Drawings - a new web and mobile app that gives users the freedom to view drawings for free on any device, anywhere. You simply log in to Drawings from your mobile browser to access your uploaded files.
Or you can download the Drawings App for an even smoother experience. Simply open the app, click on a project, and view the latest, mobile-optimized plans for free.
There is no additional fee to use Bluebeam Drawings, but you are required to have at least Revu 2018, or later, and your annual maintenance must be current and active.
Provided that you meet those requirements, Drawings is ready for you to use right now.
Takeaway
The next time someone asks you, "what is Bluebeam?" You can tell them that Bluebeam Revu is a powerful software application that fully utilizes the dynamic power of the PDF file.
From digital markups, takeoffs, job management, and even real-time, cloud-based collaboration, Bluebeam Revu provides the right things to help Project Managers, BIM/VDC Directors, CIOs, and Architects make drawings, plans, and documents work smarter.
Plus, Bluebeam Revu also performs well as a large-format print submission tool. Markup and annotate your construction plans and print the results directly to a wide-format plotter, such as a Canon color plotter.
Transition to a digital process, push the limits, and do more work in less time with Bluebeam Revu. Explore the wide ranging benefits of the software in our Definitive Guide to Bluebeam Revu.
Not ready to buy yet? Try it free for 30 days.
This article was first published in 2018, but is now updated with new content