Wide-format Printer Comparison White Paper
If you work with technical drawings, then you know that the way you handle these sheets has changed drastically over the years. Printing with ink is drastically different than with toner. How do they measure against one another? And how do you know if your current printing method is efficient and cost effective?
In these changing times, you owe it to yourself to know the facts.
Download our white paper and learn the answers.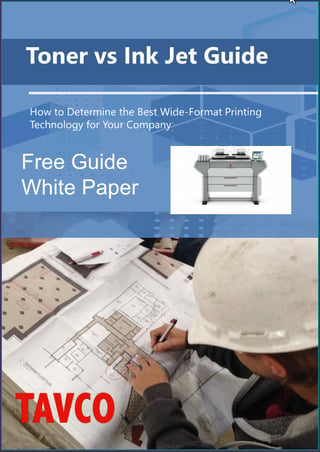 Learn how to invest in the right plotter technology for your specific work flow


See how toner plotters stack up against ink jets when printing monochrome sheets

Examine how the new demand for printing in color could affect you

Discover how the new high-speed "single pass" ink jets compare - and learn their limitations
Ensure you are maximizing your large format technology!