Are you looking to create high-quality, accurate, vibrant maps for your presentation or project? When considering map printing, several factors come into play, and sometimes, you need a printed map to deliver the "wow factor."
However, it's important to note that not all plotters and printers are created equal. Let's cover the key points you should consider when researching a map plotter or printer to ensure your final product is of the highest quality.
What are Plotter Printers and Map Plotters?
Large-format printers and map plotters are specialized printers that print large-format documents, including maps, charts, and GIS data. While many companies turn to their standard 4-color CAD plotter for map printing, these basic plotters often need more dynamic performance for high-quality map printing.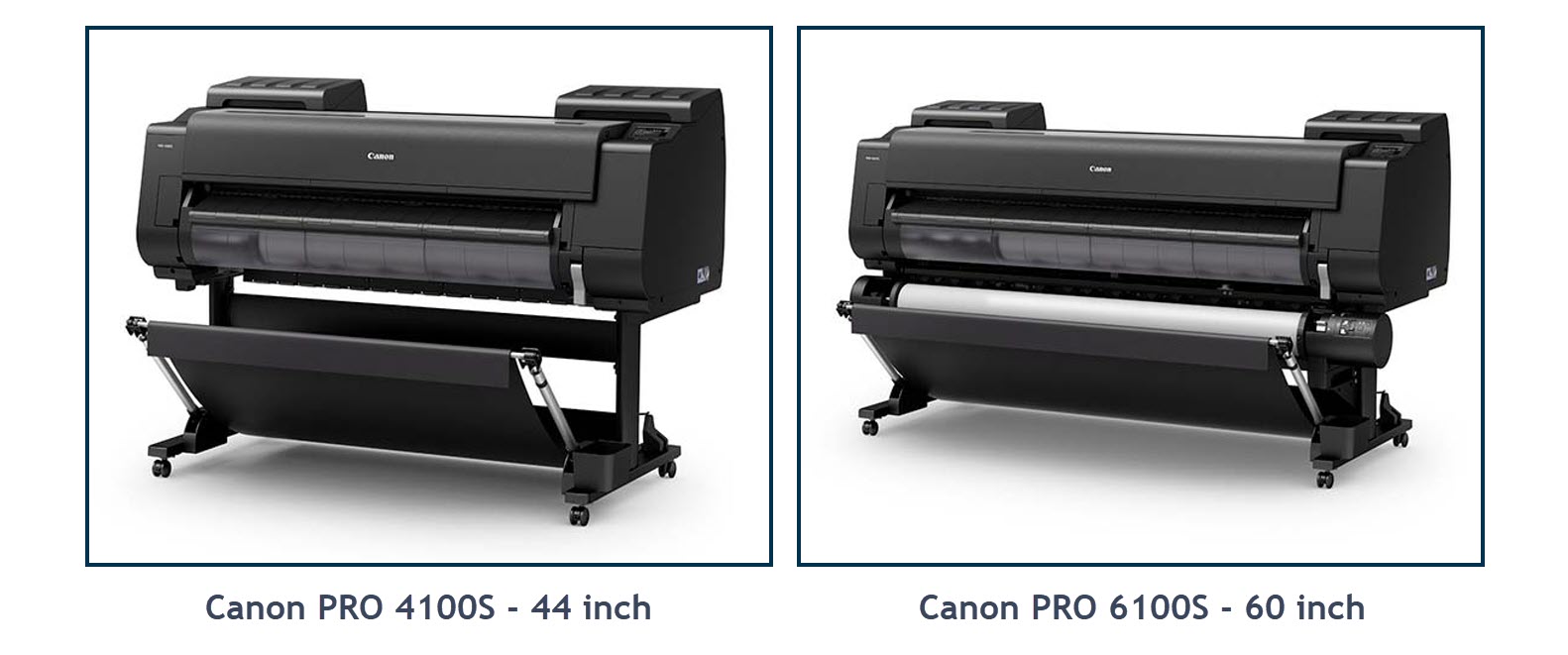 Color Space: Why Graphics Printers Are Ideal for Map Printing
Historically, CAD files have been simple black-and-white line drawings, with color typically added as color lines rather than area fill. However, maps require various colors, from primary color areas to full-blown, photo-quality satellite imagery. Basic 4-color plotters can only partially render these images due to their limited color space.
In contrast, graphics printers are configured with six or eight different colors, allowing them to yield millions of different colors. This more expansive color space ensures that the color is more accurate, resulting in more vivid images that are photo-quality. Many users find this particularly useful with aerial photos with data overlays.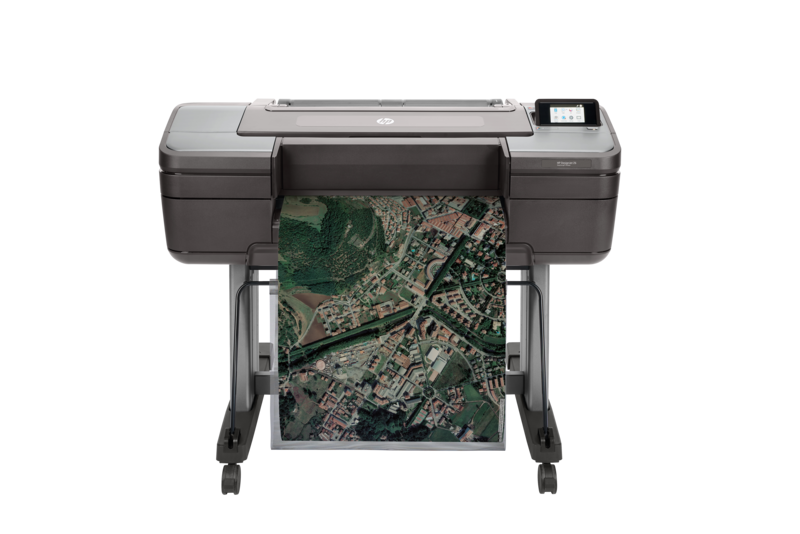 Pictured: HP DesignJet Z6 Graphics Printer
Printing Width: Choosing the Right Printer for the Largest Maps
In addition to color space, the print size is also essential. Most CAD plotters have a maximum width of 36 inches, while many maps require printing at 42 or 44 inches widths. In addition, many archived aerial images are in a 40-inch by 40-inch format. Therefore, more comprehensive is better for map printing. Choosing a plotter or printer that can accommodate the most extensive maps you need to produce is essential.
The Importance of Pigment Inks for Durability
When it comes to the durability of print media, most people have a good idea of the impact of different print materials, such as Mylar film versus standard paper. However, people often overlook ink.
Basic CAD plotters typically use dye ink, simply an aqueous (water-based) solution that is colored Cyan, Magenta, Yellow, or Black. Dyes yield good results but are not meant for long-term display as they are very susceptible to fading and discoloration after exposure to sunlight and oxygen. This deterioration can lead to faded prints.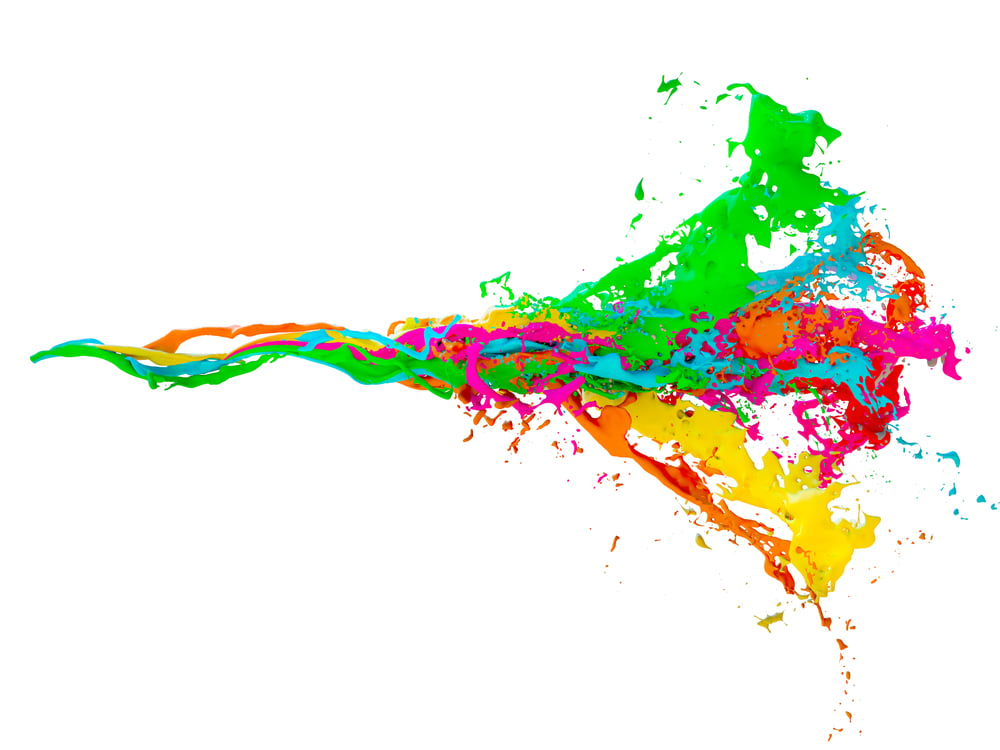 Pigment inks, on the other hand, hold up much better to the elements. This resilience is because pigment inks are microscopic solid particles suspended in a liquid carrier. When printed, these encapsulated particles bond to the surface of a paper or substrate.
Pigment colors are determined by the solid bead rather than the liquid carrier, making them much more durable and allowing for extended display periods without image degradation.
Usually, people produce maps to display, and combining pigment inks and durable substrates makes it possible to create maps.
Choosing the Best Map Plotter or Printer for Your Needs
When choosing a map plotter or printer, consider several factors. First and foremost, it's essential to consider a plotter or printer with a vast color space to ensure accurate color reproduction and a high-quality image.
Additionally, ensure the printer is wide enough to accommodate the most extensive maps you need to produce. Finally, select a printer that uses pigment inks to ensure durability and long-term display characteristics.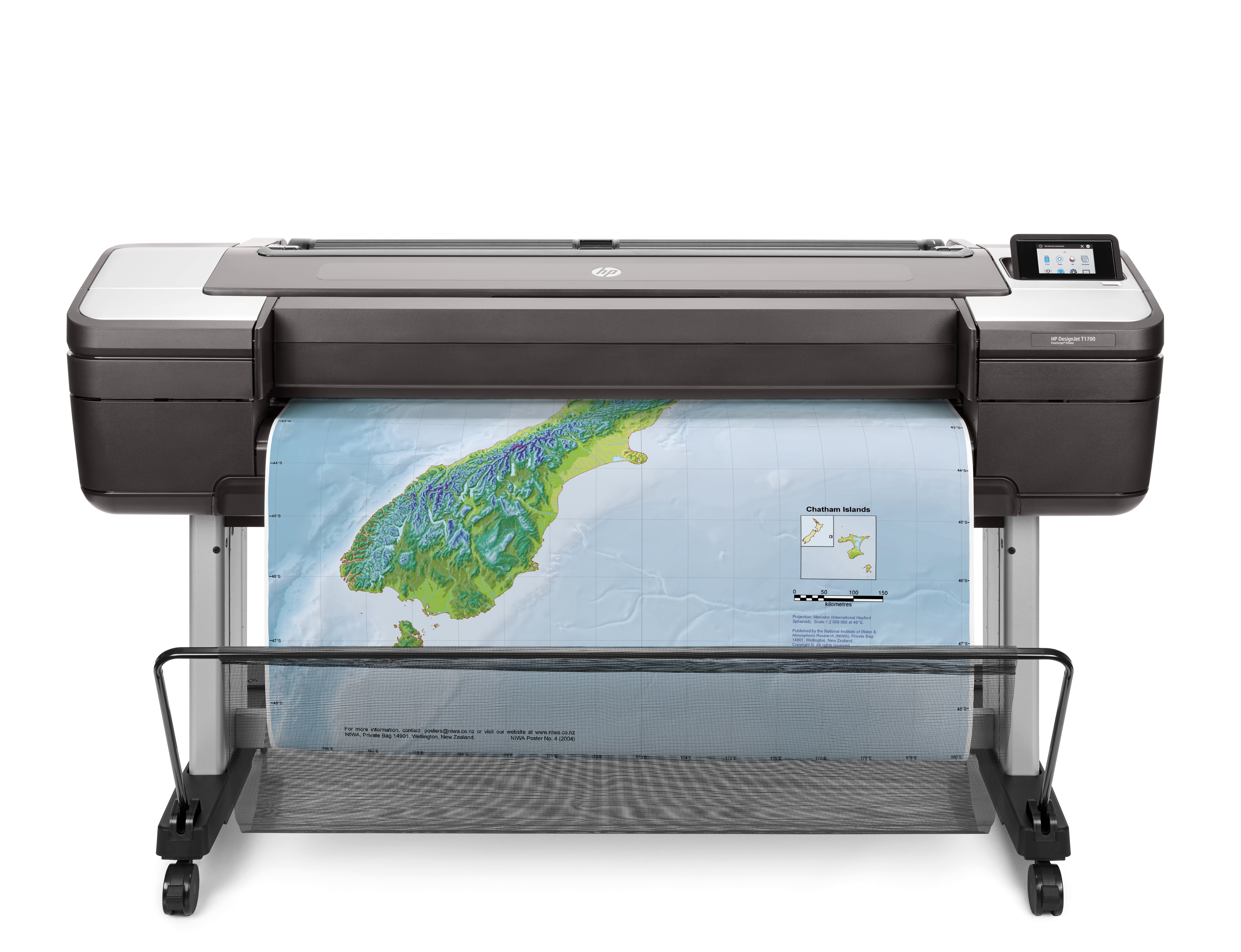 Pictured: HP DesignJet T1700 - 44-inch Printer
Other Related Map Printing Questions
Can I Use Google Maps to Plot Locations?
Google Maps is an excellent tool for finding and exploring locations. However, to plot multiple sites on a map, you need a tool specifically designed for this purpose, such as BatchGeo or Mapline. These tools allow you to import a list of addresses or coordinates and plot them on a map quickly and easily.
What is the Best Map Maker?
Many map makers are available; the best one for you depends on your specific needs. Some popular options include ArcGIS, QGIS, and Mapbox. These tools offer a range of features for creating and customizing maps, including adding data layers and customizing your map's look and feel.
How Do I Print a Detailed Map?
You'll need a high-quality printer to produce fine details and small text to print a detailed map. A map plotter or graphics printer with a high print resolution is ideal for this purpose. Additionally, using the correct type of paper or substrate is vital to get the best results. Using a heavy-weight bond or photo paper is the best practice for making stunning maps and images of geological data.
Plotters for Sale: Where to Buy
When shopping for map plotters or printers, choosing a reputable vendor specializing in these products is critical. TAVCO is an authorized partner for both Canon and HP printers and plotters, offering a range of solutions for map printing. In addition, they sell the printers, service them, and sell the supplies, making them a one-stop shop for all your map printing needs.
Contact a TAVCO Tech Adviser for more information and to get a quote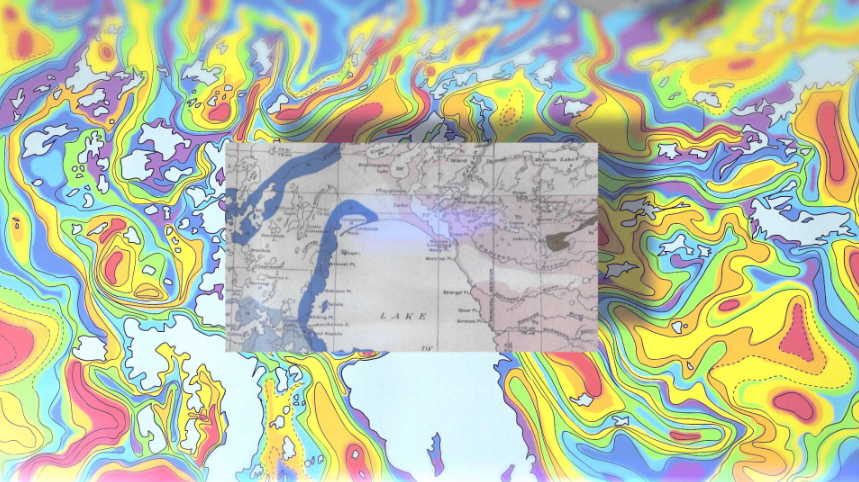 Final Thoughts on Map Plotters
Map printing is a specialty application that requires the right equipment to produce high-quality, accurate, and vibrant maps. When shopping for a map plotter or printer, consider factors such as color space, printing width, and durability of prints to ensure that you get the best possible results. By choosing a suitable printer and supplies, you can produce maps that are not only visually appealing but also durable enough for long-term display.
This article was initially published in 2012 and updated in 2023.
You Can Count on TAVCO
In the complex landscape of AEC, you need a vendor as committed to quality and reliability as you are. TAVCO brings you just that—with high-performance tools like our durable large-format plotters, cutting-edge 3D scanners, and innovative software solutions.
We build long-term relationships fortified by unwavering support and innovative solutions that keep you ahead of the curve. Plus, when you have questions or need advice—including cost-effective options—you can always speak directly with a live TAVCO specialist, not a bot or an automated attendant.
👇👇👇
Ready to take the next step? Chat with a TAVCO specialist today to tailor solutions for your unique needs.
🛒 Or explore our range of products at www.tavcotech.com.
Check out the map customizer here to plot specific points using Google Maps.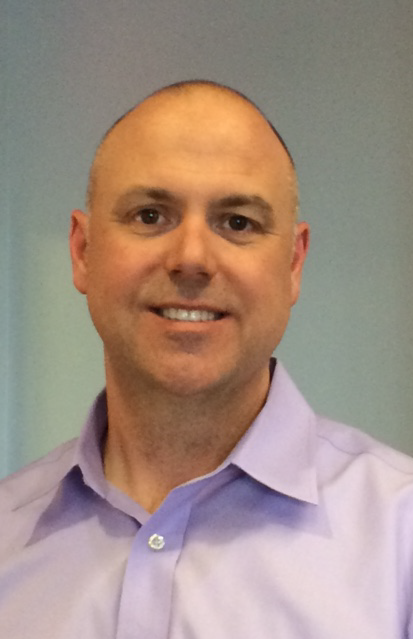 Kevin Vaughan is the Vice President of TAVCO and heads up Sales, Digital Marketing, and E-Commerce channels. With over two decades of experience, he has received various awards for sales performance and channel growth. Published articles focus on AEC technologies including laser scanning, 3D cameras, CAD software, and large format plotters. When he is not geeking out on new technologies, you can find him hanging with his wife and kids, playing guitar, or Scuba diving.