Over the years, tens of thousands of people have visited our website in search of answers for questions they have about plotters, map printers, and other wide-format equipment. Over time we have been able to collect lots of data and notice some common threads.
Here's a short "greatest hits list" of the top plotter questions that we encounter often. Do any of these resonate with you?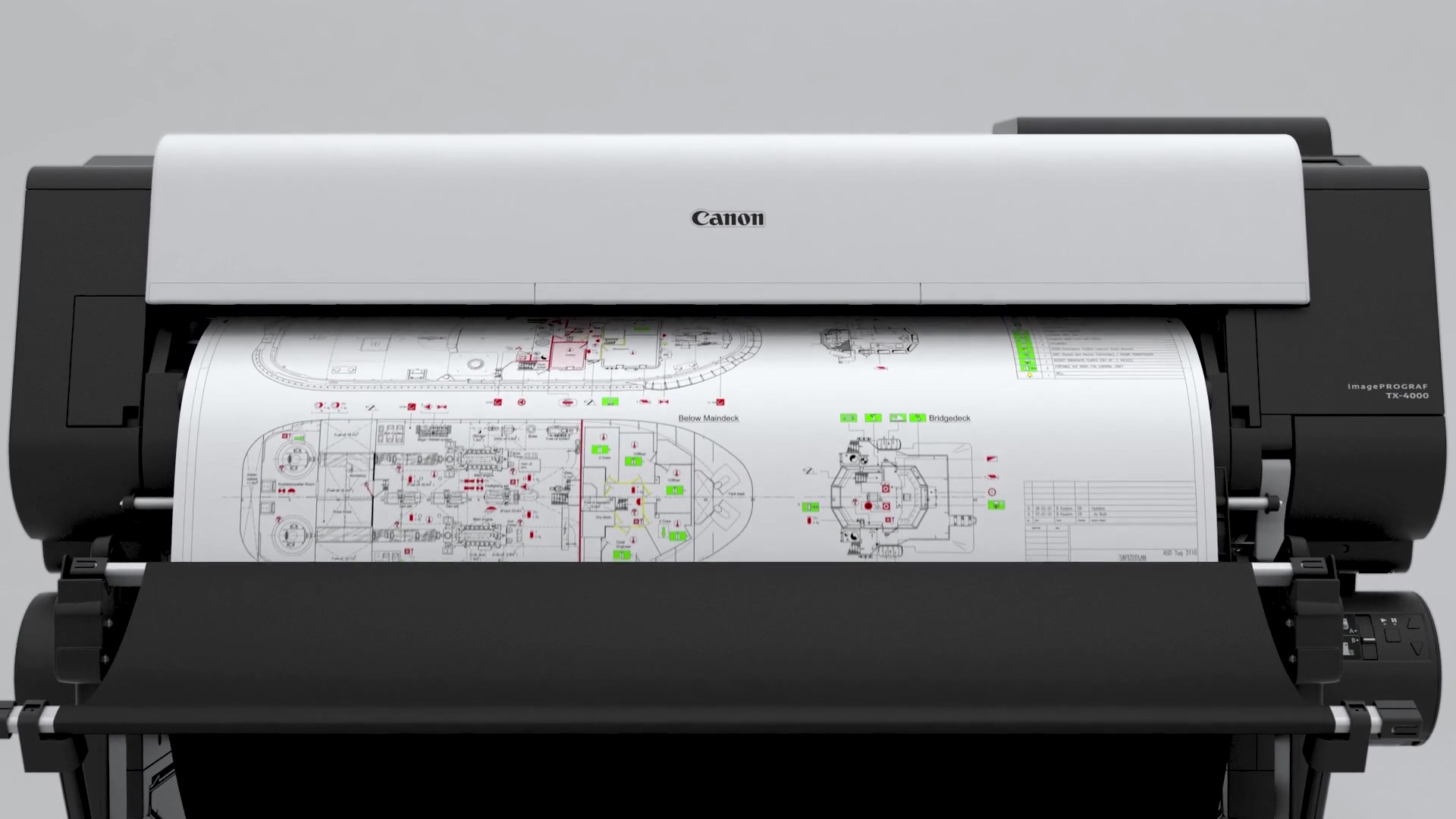 How many square feet do you get per bottle of toner for a Canon PlotWave system?
Each bottle gives you about 6,500 square feet of printing. So, the entire carton is expected to yield around 13,000 square feet. This is based on 5% coverage, which is the average amount of black space on a typical CAD drawing.
How many printheads do Canon plotter require?
Just one! All current Canon plotters (TA, TM, TX, and PRO Series) only require a single printhead. This technology has significantly advanced over the years.
For example, the newly designed PF-06 print head, for the TX-series, is a 1.07-inch, 6-channel print head with 15,360 nozzles. Combined with the TX-3000's high speed carriage transfer and ink ejection, this print head allows for ink to be laid down quickly and precisely.
How many square feet do Canon ink tanks yield?
This is a sticky question because there are a lot of variables to consider. First, depending on the type of print produced, ink consumption will vary greatly. Obviously, much more ink will be used on a full color poster than on a traditional CAD line drawing.
In very basic terms, under very general conditions, the yield tends to hover around 42 square foot per milliliter (ml) of ink. So, a 130ml tank will give you about 5,500 square feet of production before it is empty. Likewise, a 330ml tank should give you around 13,860 square feet (standard CAD line drawings).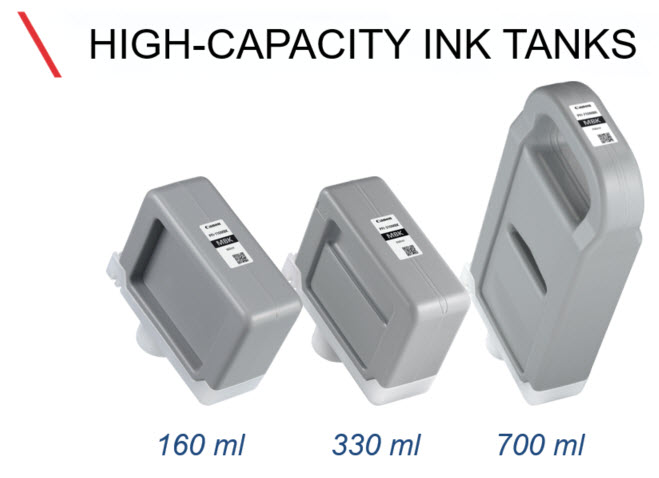 Can a plotter print things other than blueprints?
The term plotter is synonymous with CAD and technical printing. However, these machines don't really "plot" in the traditional sense. They are basically large printers. So, they are very dynamic and certainly capable of printing a whole lot of different things.
General business printing and marketing materials seem to be the most popular non-traditional printing functions. This article describes exactly how you can print different images for wide range of applications.
What is the square footage cost for color plotting?
This question really goes hand in hand with the one concerning ink yield. On an average, color CAD printing cost about $0.16 per square foot. On the other hand, high-end graphics can run about $.75 per square foot when printing on photo paper. For more information, download the Canon Cost Analysis Tool.
But, just like any other commodity, there is a price/cost advantage for purchasing in bulk. The larger the ink tank that you purchase, the more the price per milliliter drops.
In fact, if you are forecasting a lot of printing on a Canon TX-3000, you can drop your overall ink overhead by 40% just by buying the extra large 700ml tanks. Full disclosure - that is a lot of ink. Think about a wine bottle worth of ink for each color. But, the savings are amazing.
How many pages can a plotter effectively stack?
Print delivery methods have very much improved over time. Traditionally, it was simply a cloth basket under the printer that collected the prints. This was fine for just a few sheets, but it would quickly get out of control when printing sets and/or larger runs.
Canon put a lot of emphasis into the stacking process with the TX Series. Both the TX-3000 and TX-4000 systems come with a detachable stacker that can be configured to hold 100 sheets at a time. Best of all, it will stack them flat if they are 24x36 sheets.
What wide format plotter would you buy for CAD?
There is no single or simple answer to this question. First, there needs to be a thorough analysis conducted. You need to consider monochrome versus color printing, print volumes, etc.
A great place to start is to review the complete selection of Canon plotter printers [ see below ]. For a deeper analysis, contact one of our technology specialist to talk about your current and future needs.
What additional questions come to mind?
If you found this article helpful, you may want to share with friends or colleagues. Simply click on one of the social media buttons on the top of the page.
This article was originally published in 2015 and revised in 2021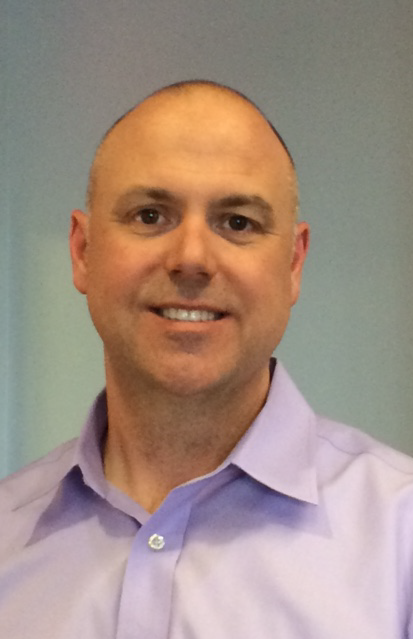 Kevin Vaughan is the Vice President of TAVCO and heads up Sales, Digital Marketing, and E-Commerce channels. With over two decades of experience, he has received various awards for sales performance and channel growth. Published articles focus on AEC technologies including laser scanning, 3D cameras, CAD software, and large format plotters. When he is not geeking out on new technologies, you can find him hanging with his wife and kids, playing guitar, or Scuba diving.