[ Free Consultation ] Are you interested in exploring wide-format scanner options? Get help from our top tech experts in a free consultation call. You will learn the best technology fits your specific situation best.
Click Here to Schedule Your Free Consultation Call
Large format scanning has become instrumental for many AEC (architectural, engineering, & construction) companies.
Powerful CAD programs and other software applications, such as Bluebeam Revu, are changing the way construction documents are handled, viewed, marked up, and shared. But, what about the vast number of archived drawings stored in flat files?
Many business leaders are opting to get a large format scanner to digitize those files, but when considering a purchase, there can be some confusion on selecting the right scanner for large documents.
There are two primary types of wide-format scanning technologies to consider. Both have their merits, but it really is a matter of application regarding which process it right for your situation.
Read on to learn the difference between the two to determine which one is best suited for you - CCD vs CIS scanner technologies.


CCD Technology Scanner

CCD stands for Charged Coupled Device. In essence, this is the same type of imaging sensor found inside a legacy digital camera. CCD uses an actual lens to reduce the full image onto the imaging sensor.
This method is great for capturing very high resolution details along with widened color space. In many cases, CCD scanners are preferred when the highest image quality is paramount.
It is because of the fine detail in the CCD type scanner that makes it the scanner of choice for higher resolutions graphics and artistic applications. Still it is common to see CCD types of large format scanners that are used for AEC or technical scans as well.
"Both CIS and CCD technologies have there merits, but it really is a matter of application regarding which process it right for your situation. "

Another benefit to CCD scanning is a greater depth of field. This is helpful if you plan to scan many folded sheets. With CCD technology, fold lines can be tweaked a bit through the scanning software so that they don't image as much in the scanned file. CCD scanners also have the ability to scan "mounted" or thick originals.

Advantages of CCD Scanners
High signal/noise ratio due to florescent lamp light source
Relatively insensitive to focus depth due to cameras with apochromatic lenses
According to an industry-leading business technology website, p4photel - a resource center for imaging professionals, here are 4 specific reasons to consider a scanner using CCD technology.
Image Quality and Flexibility




CCD scanning technology produces quality scans for virtually any type of document that will physically fit through the roll feed aperture.




Whether your original documents are hand-drawn engineering drawings, B&W photos, or maps, CCD scanner technology captures 16-bit grayscale (64,000 shades of grey). This process uses a dedicated monochrome channel for a much sharper clearer image.




Conversely, CIS scanners only deliver an 8-bit grayscale (256 shades). This has some restrictions in cases like full bleed graphics, and direct copy to 8 and 12 color printers.




In the special cases of scanning GIS maps, blueprints with stiff edges, newspaper, delicate documents, or mylar film, a CCD scanner will give you much more dyamic range and is therefore highly recommended.




Productivity



(Contex) CCD scanners take originals that are inserted face down. This is because the imaging sensors are positioned underneath the scanning surface.




Some argue that face up scanning allows for better quality control but it is really a matter of user training. Face-down scanning is neither harder nor less accurate than the face-up orientation of most CIS scanners.




File transfer is an attribute of CCD scanners. These scanners can harness the full potential of USB 3.0 for file transfer. This guarantees that users experience virtually zero wait time for file transfer between images. So, if overall speed is what you are after, there is no denial that a CCD scanner is a better choice.




Color Fidelity



Due to the inherent technical advantage of camera-based technology, the color gamut is much wider, color fidelity is greater, and image noise is reduced.




Since cameras capture up to 48-bit color, printing and copying to 8 or 12 color printers produces significantly better results than CIS. Color depth and the ability to recognize the nuances of gradients is superior on CCD scanners.




Thick Document and folded document Scanning




Scans of mounted originals up to .60" thickness can be done with CCD scanners but not with (most) CIS scanners.




The reason for this is the optics of the CIS technology do not image raised or uneven surfaces well. The CIS fiber optic lens array does not offer a deep depth of field. So, small nuances, like fold marks will image on a CIS scan. If your documents include uneven surfaces, like folded prints, go with a CCD scanner for optimal results.
Disadvantages of CCD Scanners
Higher equipment cost
More complex and fragile technology
Larger form factor than CIS types
Typically require digital stitching of multiple image fields
Lower optical resolutions
Lens distortion can sometimes be a factor
What about CMOS Sensors?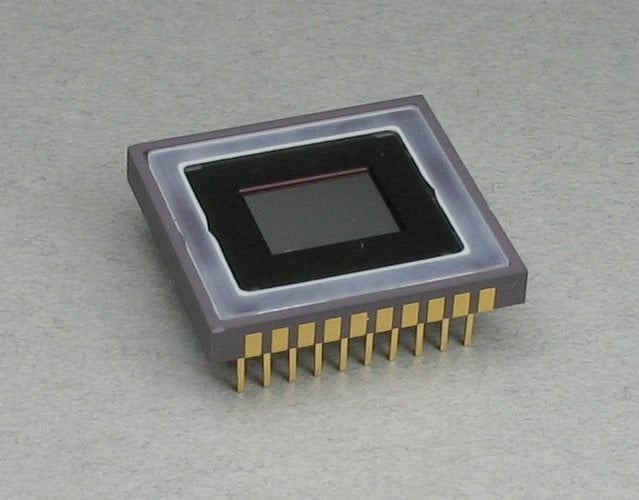 Sometimes there is some confusion regarding CDD sensors and CMOS sensors, since they are both based on an apochromatic lens focusing light on capturing sensor.
In a lot of ways CMOS (complementary metal-oxide semiconductor) has become more commonplace regarding the status quo. This is mainly due to their use in personal digital cameras.
If you look at the specs of just about any point-and-shoot or digital SLR camera, it is usually a CMOS device under the hood. Although both sensors (CCD and CMOS) start at the same point - converting light into electrons, but there are some differences.
Reasons Why CCD Is Better For Large Document Scanning
CCD sensors create high-quality, low-noise images.
CMOS typically produce more noise.
The light sensitivity of CMOS sensors tends to be lower.
CMOS sensors use very little power. This is why they are great choices for hand-held cameras. CCDs on the other hand, require much more power, but they produce great images. Since CCD-based large-format scanners are stationary devices, the power trade-off is a moot point.
Overall, CCDs traditionally perform better in high-quality image environments. So, scanner manufacturers have stood by this technology rather that transitioning to a CMOS sensor.
Estimate the Savings of Large Format Scanning Jobs
Free online calculator
Determine projected costs and revenue of scanning jobs
Completely customizable for your specific needs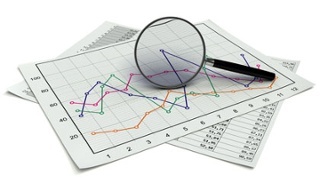 CIS Technology Scanner

Contact Imaging Sensor (CIS) is the other type of scanning technology. Instead of using a standard lens to reduce the original image onto the sensor, CIS technology incorporates many fiber optic lenses to transfer the original image information to an array of sensors.
CIS technology is less expensive than the traditional CCD models, but there can be some trade-offs regarding image quality, especially when it comes to scanning aerial photos or maps.


Since there are no cameras to calibrate and the sensors are controlled by software, there is much less maintenance with a CIS -based system.
But, because of the poor depth of field of the optics, fold line and wrinkles will image with CIS. Also, there is a reduction of color space information with CIS.
Unless you want to capture mainly primary colors, CIS could leave you wanting a little more.
But, keep in mind, although the physical CIS technology has some limitations, many manufacturers have overcome this by deploying sophisticated software that compensates for the CIS shortcomings.
A great example of this is the Canon Color Image Logic employed by all Canon/Océ wide format systems. Likewise, other manufactures have followed suit and release their own "clean up" software tools.
So, most of the time, there can be a good case made for CIS versions, especially when budgets are constrained. CIS scanners have largely become the scanner technology of choice for those needing blueprint scanners.
Advantages of CIS Scanners
Less Cost
High reliability
More compact
No stitching required
Higher optical resolution
No lens distortion
Disadvantages of CIS Scanners
Sensitive to focus depth
Lower signal/noise ratio due to LED light source

CCD vs CIS Takeaway

If you work with CAD/GIS drawings and you want to scan them into a digital format - CIS is worthy of your consideration. It certainly is the more cost effective solution and new, powerful software applications have narrowed the difference between CCD and CIS.
But, if your quality requirements are more demanding, such as with photos or fine art, you should really be looking at a CCD scanner. It will give you the absolute best image quality, hands down. Sure, it will be much more of an initial investment, but it will be well worth it in the end.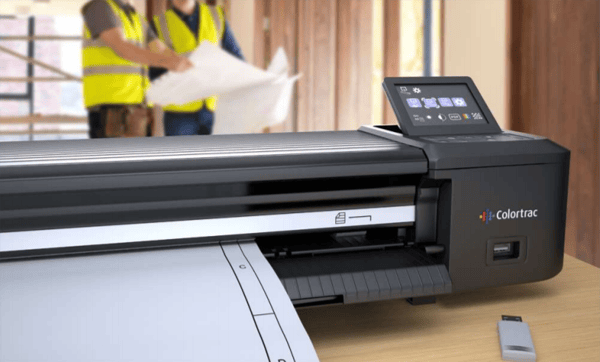 Check out these bundled scanner promotions

Editor's note: This post was originally published in 2011 and has been updated for accuracy and comprehensiveness.

Content soures:
Contex Large Format Scanning
How Stuff Works (CCD and CMOS)National Azon
Art Post, P4PHotel