Duty Cycle -- It's a term that is normally related to office copiers or desktop printers. It usually refers to the maximum number of pages that a particular printer can produce in a month.
So, it is common to see a number like 20,000 or 60,000 when looking at those specs.
But, how does the term "duty cycle" relate to wide format printers?
First of all, wide format printers are completely different than their smaller counterparts.
Think about it this way, small format devices usually print one size document – 8.5 inches x11 inches. (Or perhaps the lesser used, legal size, 8.5 inch x 14 inch sheet.
Wide-format systems inherently deliver a wide variance of sizes and coverages that are dependent on the work of a particular user.
Architects and other construction-related trades usually print D Size (24x36) black and white drawings that have about 5% coverage of black lines.
Color CAD drawings are the same size, but constitute an average coverage of 12% including all colors.
Civil engineering companies can commonly print 30x42 inch sheets with 5% black and white coverage. However, the D-size sheet is becoming more commonplace as are other sizes such as 22 inches x 34 inches (a 200% enlargement from an 11 inches x 17 inches document)
The advancement of UAV drones has inspired more firms to print aerial photographs. Those images and other GIS maps have driven the need for plotters to quickly and accurately print a densely colored file.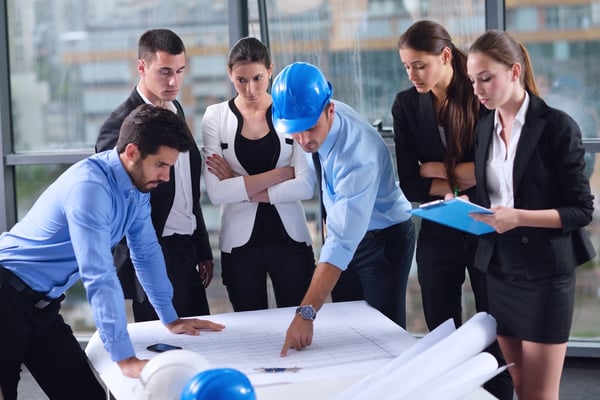 With all of these variables, it is impossible to marginalize the wear items of large format printers by a simple Image per Month metric.
Wide format printers use a different standard of measurement altogether – square feet.
Here are some basic estimates concerning a duty cycle for wide format printers:
Traditional wide format ink jet printers like the Canon TM-305 are good and reliable solution for demands up to 4,000 square feet per month.
Canon's higher performance TX-Series, including the TX-3000 and TX-4000, are capable of producing up to 6,000 square feet per month consistently.
Smaller, LED, toner-based systems like the Océ PlotWave Series, can easily printer up to and even exceed 10,000 square feet per month
High performance printers, such as the Océ ColorWave 3500 Toner Pearl printers, are capable of volumes exceeding 8,000 square feet per month.
It is important to note that due to technology changes and growing advancements in digital workflows, gone are the days where tens of thousands of monochrome feet per month are needed.
Even traditional print shops have moved away from this type of printing as color CAD drawings have transcended their demand from a luxury item to a necessity.
Today, quality is much more important than quantity. Users simply don't need as many things printed, but expect to get great looking plans and photos.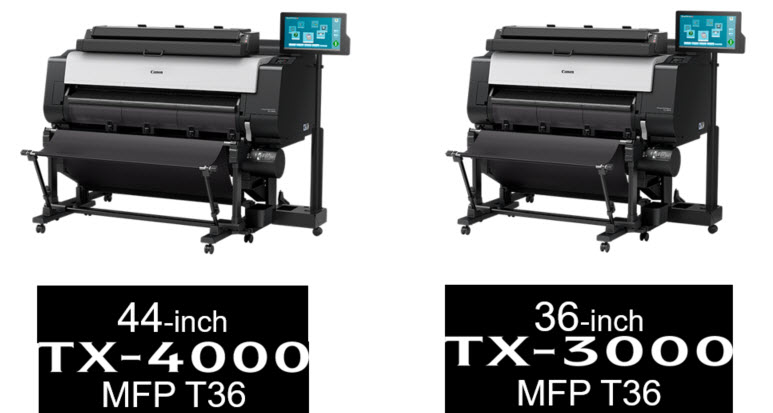 [ Shop for Canon plotters here ]
Dangers of Under Estimating Your Needs
It goes without saying that overbuying leads to waste. But, what are the ramifications of under investing int a solution that is too small for the needs of the environment? Actually, a lot.
For example, companies will usually go into a buying cycle with one criteria in mind -
"I need to buy the cheapest thing that I can get."
The problem is that a lessor machine can actually cost you more in the long run.
For example, consider the comparison of these two Canon plotters:
Canon TA-30 Entry-Level 36-inch plotter: $3,495 MSRP
Canon TX-3000 Workgroup plotter: $5,995 MSRP
At first glance, the $2,500 price differential may seem like a no brainer. But not so fast.
This is where proper consideration of daily use and duty cycle come in play.
Ink for the TA-30 is packaged in 55ml Ink Tanks. They sell for $47 MSRP. That results in an ink cost of $0.85 per milliliter of ink.
Conversely, the TX-3000 can use three different size tanks: 160ml, 330ml, or 700ml. If you examine the 700ml tank, which sells for $294 MSRP, then the ink cost is only $0.42 per milliliter.
That is 50% lower than the standard operational ink cost of the entry-level, TA-30 plotter.
If you print regularly to to the machine, it will not take any time at all to recoup the initial price delta and continue to reap the rewards through the lifetime of the product.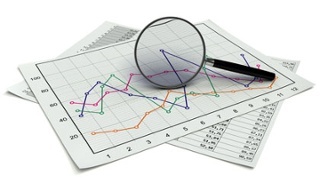 [ Estimate your printing costs with a new Canon TM or TX Series Plotter here ]
Knowing Your Print Volume is Vital
In conjunction with the ink cost, be sure to have a good idea of your anticipated monthly print volume. Typically, a square foot figure is used, but you can also get there by analyzing how many rolls of paper are consumed, or how many sheets are printed.
Using that data, find the appropriate machine for the job. Under-investing will most likely result in not only a higher cost per square foot, but more potential service issues.
If you frequently have to call a service tech to work on your basic plotter, then you are wasting money - and wasting time that you could be using to be more productive.
Suggestions to keep in mind
Know your print volume demands in terms of square feet. Then shoot for a printer with a duty cycle of about 50% of that number. This will keep you service costs down since you won't be overworking the system.
Take a hard look at the operational ink (or toner) costs associated with the plotter. Buying a low volume machine for a mid-volume environment can have severe negative impacts financially.
Have a question about the duty cycle for wide format printers?
Ask us. We'd love to help.
Note: This article was originally published in April 2011, and was updated June 2019.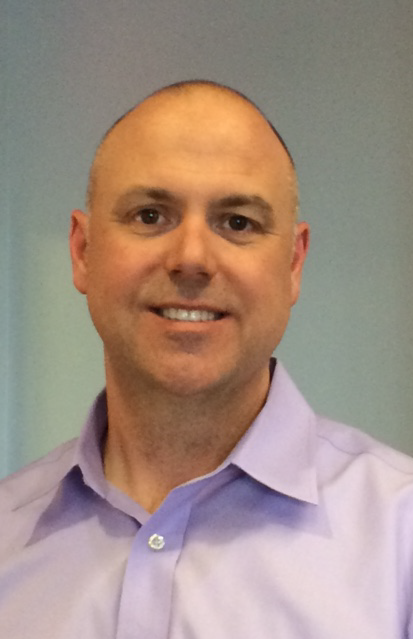 Kevin Vaughan is the Vice President of TAVCO and heads up Sales, Digital Marketing, and E-Commerce channels. With over two decades of experience, he has received various awards for sales performance and channel growth. Published articles focus on AEC technologies including laser scanning, 3D cameras, CAD software, and large format plotters. When he is not geeking out on new technologies, you can find him hanging with his wife and kids, playing guitar, or Scuba diving.