[ Free Consultation ] Are you interested in exploring BricsCAD as a replacement for AutoCAD? Then, get help from our top tech experts in a free consultation call.
Click Here to Schedule Your Free Consultation Call
AutoCAD® and BricsCAD® are well-known CAD software platforms for DWG viewers and design programs. They share some similarities but are also quite different from one another.
If you are considering a new CAD solution or looking to make a change, this article will provide some helpful context to compare the two.
BricsCAD Versions
BricsCAD is available in four different versions: Lite, Pro, BIM, and Mechanical.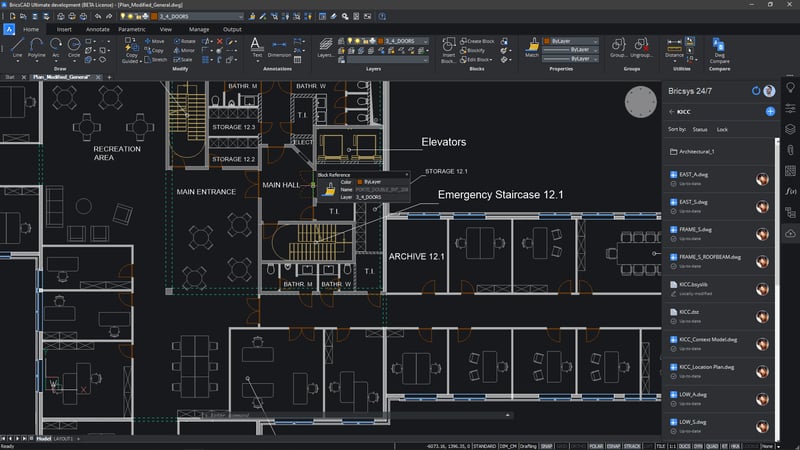 BricsCAD Lite: For 2D Drafting and supports LISP (with BricsCAD AI tools)
BricsCAD Pro: Includes features of Lite, plus 3D drawing tools and the ability to use 3rd party apps with the BricsCAD API
BricsCAD BIM: Includes BIM drawings tools and workflows (DWG-based). This version allows users to work within the BIM model and easily switch between the 2D CAD and BIM models since all work is done in a single DWG-based platform. BricsCAD BIM is perfect for transitioning from standard 2D to BIM workflows.
BricsCAD Mechanical: Created with tools for mechanical design, part design, sheet metal design, and assembly modes. BricsCAD is especially good for working with sheet metal because users can generate and post-process DWG files of sheet metal parts directly in BricsCAD. This differs from the workflow in SolidWorks, which requires an additional application to post-process sheet metal DWG files.
2D Drafting
Despite the growing popularity of BIM workflows, there is still plenty of essential 2D CAD work in the AEC industry today. Unfortunately, many people still think of this when referring to an AutoCAD drawing.

BricsCAD Lite and AutoCAD LT are solid applications for working with basic 2D drawings utilizing the DWG file format. They are also the most economical CAD versions available for each brand. The lite versions are typically an excellent place to start for someone concerned. AutoCAD takes much work to learn.

Both programs include all the fundamental features needed by users, including tool palettes, ribbon interface (with CUI support), XREF (external referencing), plotting in 2D, and much more.

They both allow you to work with blocks, albeit a little differently. AutoCAD LT uses Dynamic Blocks, and BricsCAD uses Parametric Blocks. In BricsCAD, you can independently control the parametric values.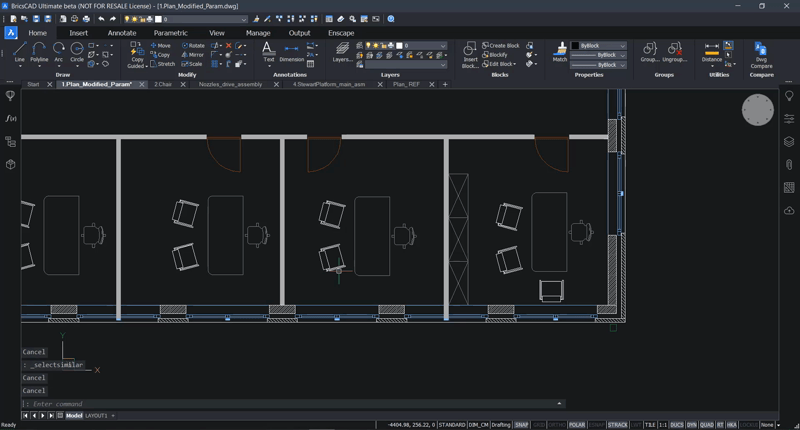 Adding and editing parametric blocks in BricsCAD
In addition to Parametric Blocks, all BricsCAD versions include other unique and powerful AI and machine learning tools, such as Blockify, QUAD Cursor, and Copy Guided/Move Guided.
[ See the AutoCAD to BricsCAD Migration Guide ]
Run LISP in BricsCAD Lite
An advantage of BricsCAD Lite over AutoCAD LT is BricsCAD's ability to run custom LISP programming for running custom routines. AutoCAD LT does not support this - AutoCAD requires you to get a full version to utilize LISP.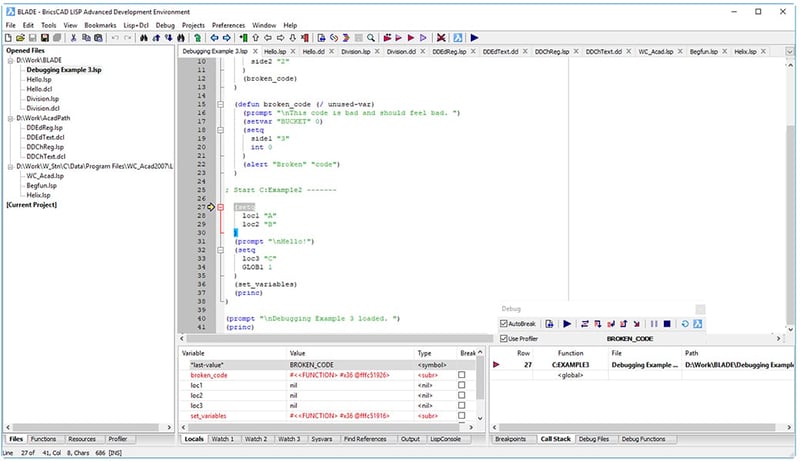 BricsCAD can run LISP routines, even the 2D Lite version.
With BricsCAD, as an alternative to an Autodesk product, you can run LISP programs developed in AutoCAD or other CAD applications or build your own with the integrated BricsCAD LISP Advanced Development Environment – BLADE.
3D Modeling
When it comes to Modeling in 3D, you need to choose either the full AutoCAD license or BricsCAD Pro. These allow you to work in both 2D and 3D.

Both have 3D drawing capabilities, various camera views, walkthrough navigation, and more.
Designing a 3D model house is as simple as creating some shapes and using tools to push/pull extrusions and curves. This format lets you design first and adjusts later.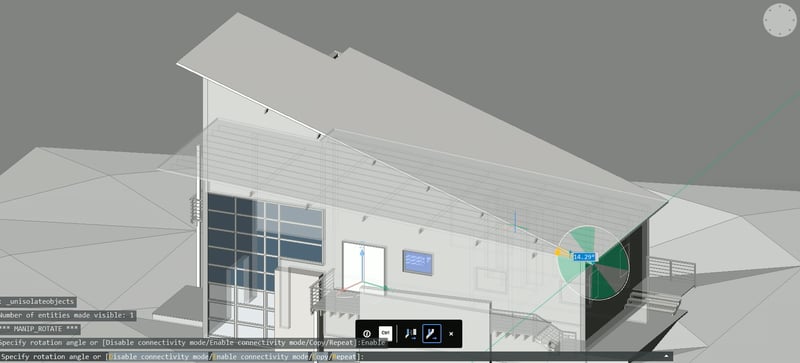 As with all versions of BricsCAD, only the full version of regular AutoCAD supports custom LISP programming with AutoLISP, unlike other CAD applications.

3rd Party Plugins
There are hundreds of industry-specific, 3rd party applications to install and use inside these CAD platforms. These include custom electrical, structural, mechanical, HVAC, and more apps.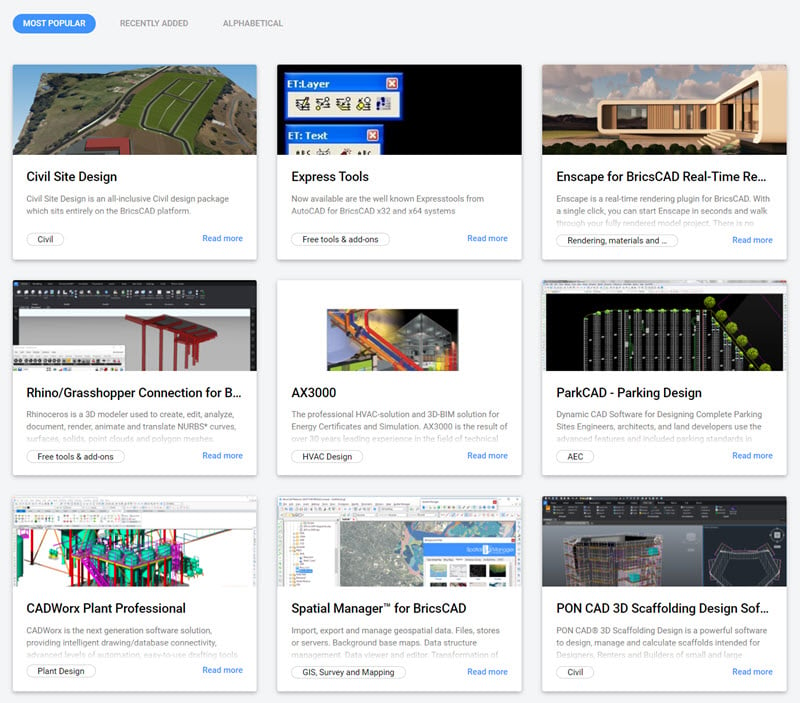 Both regular AutoCAD and BricsCAD Pro fully support these apps. However, so that you know, neither AutoCAD LT nor BricsCAD Lite can run any 3rd party plugins.
Rendering Abilities
If you design in 3D, you probably want to generate an impactful image from your 3D model. The full AutoCAD and BricCAD Pro allow you to add lights, make objects transparent, add materials, and produce a presentation-ready image of your project.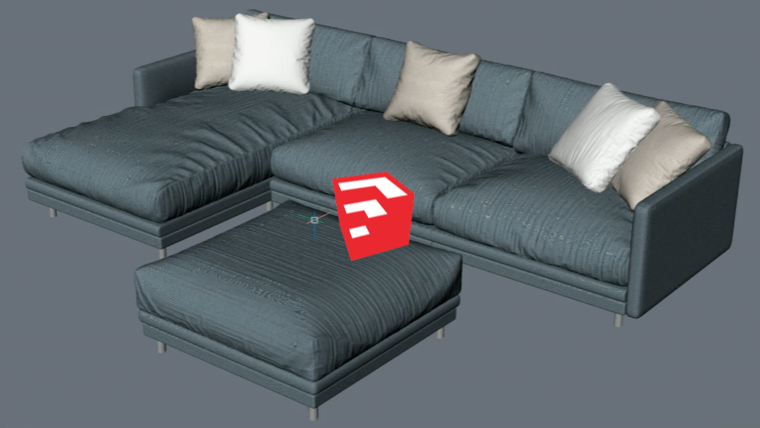 Once your project is rendered, you can save it as a BMP, JPG, or PNG file for effortless saving and sharing. Both software applications are equally capable of generating images from models.
System Requirements
As with any software, AutoCAD and BricsCAD have some steep System Requirements to run the applications properly. However, AutoCAD is compatible with both Windows and macOS. Conversely, BricsCAD works on three different operating systems - Windows, Mac, and Linux (Ubuntu).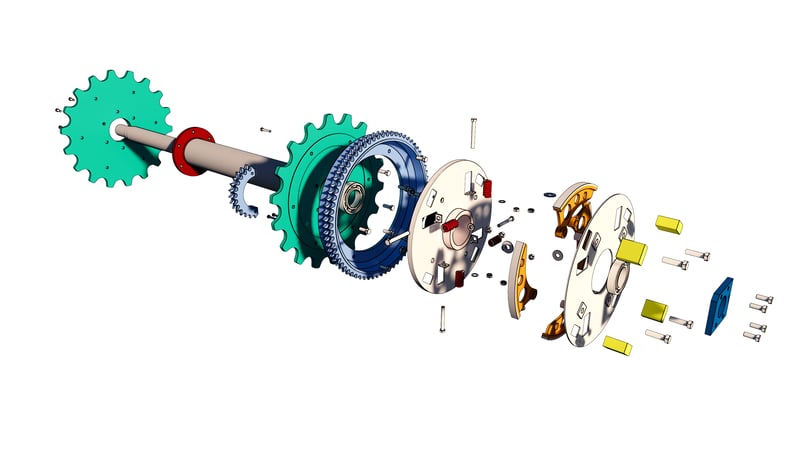 BricsCAD System Requirements
Operating System (OS): Win 10 or newer, 64-bit, MacOS 10.13 or higher with Intel-based machines; compatible with Ubuntu v18.04 or higher
RAM: Min 8 GB, 16GB or higher recommended
Required disk space for installation: 2GB
AutoCAD System Requirements
Operating System (OS): Win 8.1 or newer, 64-bit, MacOS 10.15 or newer
RAM: Min 8 GB, 16GB or higher recommended
Required disk space for installation: 7GB
Licensing
License management is where AutoCAD and BricsCAD differ wildly.

AutoDesk has announced that they are retiring licenses based on serial numbers. This means the end of the perpetual license policy with any AutoDesk product, including AutoCAD LT and AutoCAD.

In a nutshell, you can no longer own a license of AutoCAD outright. Instead, all users are forced into a 'named user' policy. This means that each user will have login credentials to use AutoCAD.

This may seem like a minor deal, but this will cost your company much more money in the future as every user will have to pay for a license as an annual subscription.
BricsCAD Has More Flexible Licensing
Bricsys has an entirely different philosophy about software licenses. They allow you to rent the software via annual subscriptions or buy and own it completely. This seems like a novel concept today, but Bricsys is sticking by it.

Buy BricsCAD once and own it forever.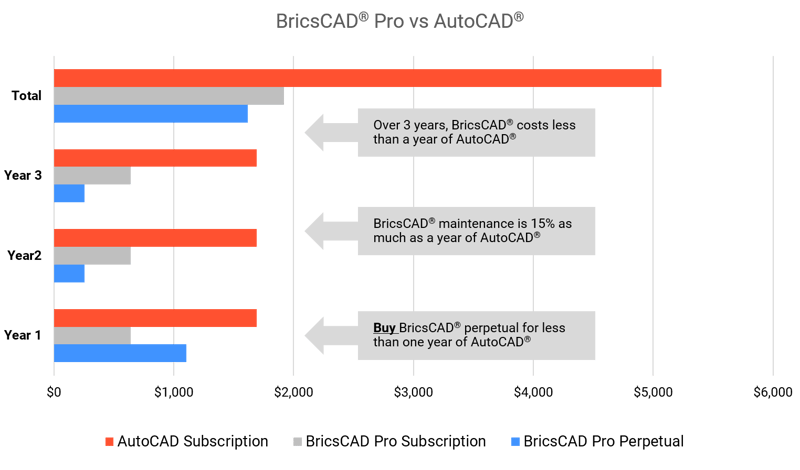 Perpetual licenses of BricsCAD can be kept current through annual maintenance support. If you select this route, the maintenance is the only recurring cost – potentially saving your company thousands of dollars.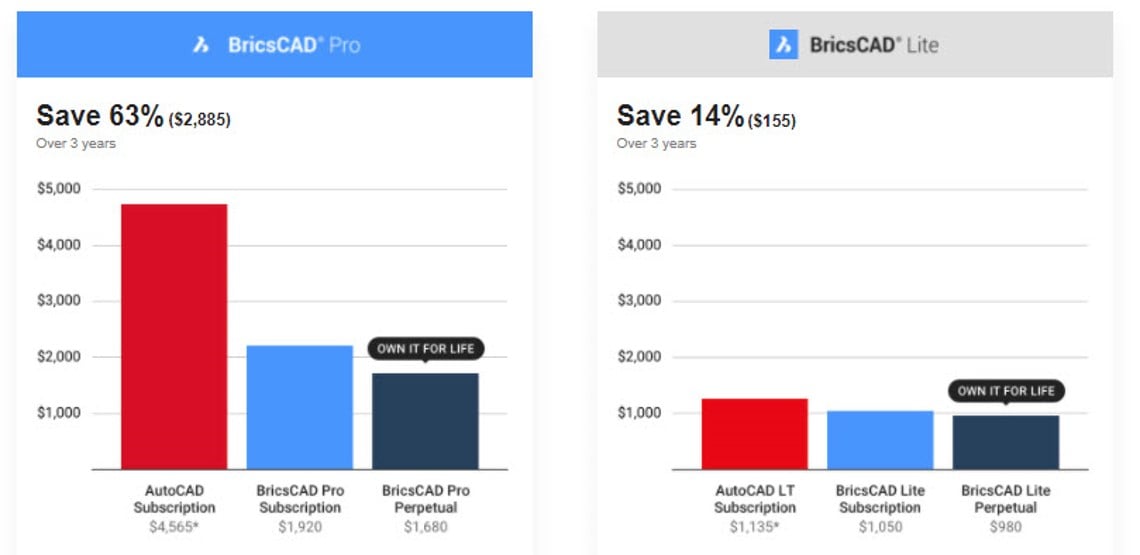 Network Licensing
AutoCAD has killed its Network License option.
BricsCAD, however, embraces network licenses. Therefore, you can still get a network license of BricsCAD to share among multiple users across your network.

Likewise, this also works great with virtualization. Since COVID, many companies are transitioning to a flexible office/home policy with their employees.
This has further led to the use of virtual machines and cloud enterprises. If this is your situation, BricsCAD works excellently in this environment.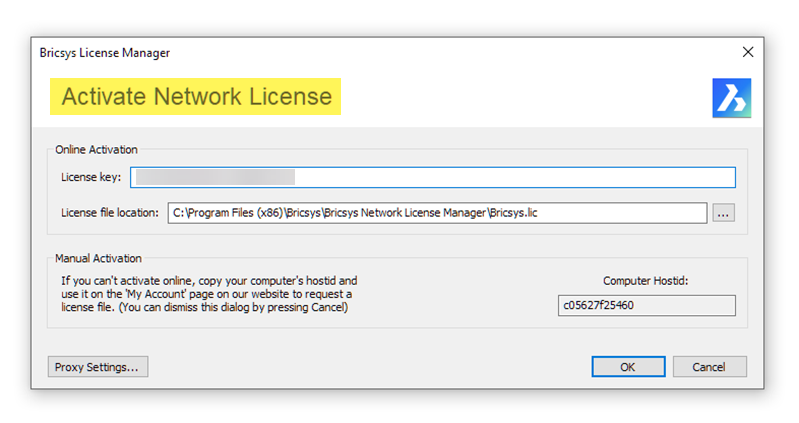 One word of caution, though – BricsCAD network licenses are required to share in a network environment, NOT single charges of BricsCAD.
Because of this, it is best to work with an authorized partner (like TAVCO) to ensure that you are purchasing the correct licenses for your specific needs.

Conclusion
AutoCAD and BricsCAD are good CAD software platforms for your 2D Drafting and 3D Modeling design work. Both will give you excellent results and be your go-to CAD software for your DWG files, but there's a bigger picture to consider.

AutoCAD's new licensing changes have turned off many AutoCAD users. As a result, many are looking for other options regarding a go-to CAD software.

If you are one of these people exploring different alternatives, BricsCAD more than fits the bill. It is an optimal cad software platform, and Hexagon, a global European company, backs it.

BricsCAD runs fast, is easy to use, and costs less than AutoCAD, especially over the long run. But, if you are ok with giving AutoDesk more money for the same tool, you can stay put.

What do you have to lose? Try a free trial of BricsCAD today and see if it is a good fit.
Sources:
https://www.tavco.net/what-is-bricscad-cad-software-complete-overview
https://help.bricsys.com/hc/en-us/articles/360006620653-Rendering
https://blog.bricsys.com/parametric-dynamic-blocks-bricscad/
https://blog.bricsys.com/parametric-dynamic-blocks-bricscad/