Guest post by Mark Senior, PointFuse
One positive outcome of the Coronavirus pandemic is that it has forced the AEC industry to take a long hard look at its relationship with digital tools. As construction sites closed across the country, firms up and down the AEC supply chain looked for new ways to keep work moving – with some turning to digital tools for the very first time.
The truth is digital construction software can offer firms much more than simply a way to survive during lockdown. And when we talk about digital tools, we're talking about more than simple collaboration and productivity tools such as Office 365, which is already well-adopted in the construction industry.
In this article, we'll take a look at some of the more exciting digital construction software available on the market, and explore how firms can upskill their teams to take advantage of these new tools.
Digital tools for the AEC industry:
Scanning technology enables AEC organizations to generate 3D digital models of real-world spaces. It has multiple and varied applications in construction, including: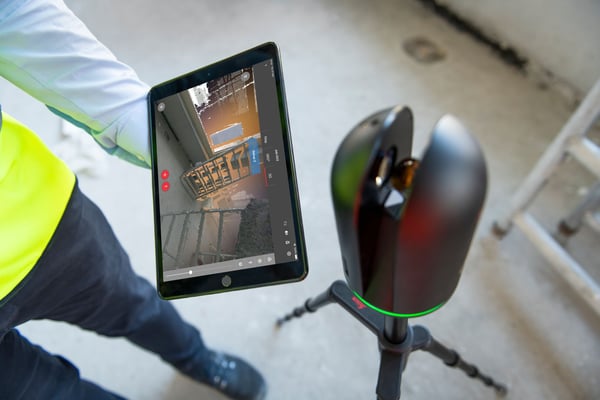 Quickly giving architects a more accurate picture of a building than can be obtained by hand, before they design alterations or extensions

Accurately identifying existing components of a building, including structural members, cabling, and walls

Quickly capturing progress on a building project for more effective stakeholder management
There is a range of different scanners available, from handheld scanners (which are easier to use, at the expense of the detail they can provide) to tripod-mounted LiDAR scanners, and even wearable scanners.
[ Learn more about the Leica BLK360 laser scanner ]
Point cloud manipulation software
The data generated from scans is called a point cloud – and to maximise the value you can get from your scan data, you need software that enables you to manipulate your point cloud and turn it into 3D models of the object you've scanned.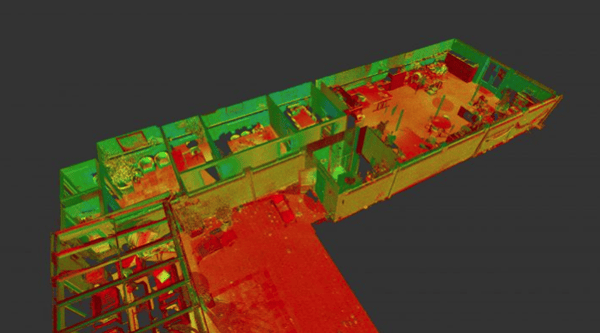 Image source: meet-tekenwerk.nl
The best software helps you convert your point cloud to an intelligent mesh that automatically categorises all the elements of your building, from windows to wiring.
This is because point clouds themselves are extremely large and unwieldy for project teams to work with converting point clouds to mesh means the data can be used in design work, clash detection, even for demonstrating fulfilment of contractual obligations to clients.
3D floor plan software also falls into this category, interpreting your point cloud data to calculate the floor space of your building – an activity that is especially relevant in the age of COVID.
VR technology
VR technology acts more as a wrapper for the other digital tools we've discussed in this article. By enabling existing digital construction software to create models in a VR environment, firms can increase their productivity and provide a unique experience for clients – for instance, by showing them around their design in VR, enabling them to experience the space as if it were already completed.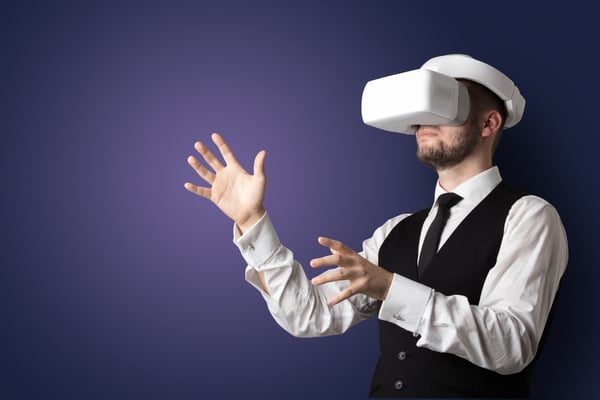 Where to start with upskilling?
If your firm is at the start of its digitization journey, these technologies can feel very daunting. The good news is that some technologies are more simple than others; mesh modelling software, for instance, can be very intuitive to use, while scanning can be a much more complex skill to develop.
Regardless, there are steps you can take to start improving the skillset of your employees, whatever technologies you are looking to adopt:
Nominate 'digital champions'
Within your organization there will be individuals who are more receptive to digital tools, and more capable of learning how to use those tools effectively.
Invest in these individuals and make them champions of your digitization efforts. It's a common strategy in corporate organizations that are looking to adopt new tools or ways of working.
As these individuals become more experienced and convinced of the value of digital tools, they will in turn start to train others and convince them of the benefits of your new tools, as well.
Invest in training
Many of the technologies that form part of digital construction workflows make training in their systems and software available to users. Leica Geosystems' Detection Campus, for instance, offers training in many of their products.
PointFuse has created a variety of how-to videos that users can watch to educate themselves on how to get the most out of our software.
Whether investing in an officially accredited course, or simply giving employees time to watch instructional videos, training is a great way to upskill your workforce.
Free trials
Of course, there's nothing like just having a go to get a feel for how a piece of software works. If you're looking at point cloud to mesh software, you may want to take advantage of a free trial period to allow employees to practice using the software without having to make an up-front investment. Then, when you do need to start paying for the software, you're able to drive more value from it, more quickly.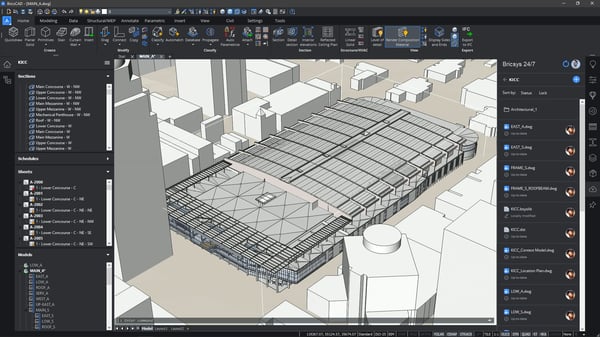 [ 30 day free trial of BricsCAD - the best Alternative to AutoCAD® ]
Intuitive software makes it easy
As we've seen in this article, there's quite a range of software and tools on the market to help AEC firms on their digital construction journey. And importantly, there's a lot of variance in the way those tools work and how complex they are.
Whether you're looking at 3D floor plan software, scanning technology or any aspect of digital construction, one of the biggest barriers to adoption is often the complexity of the technology. With that in mind, AEC firms should look to invest in systems that are intuitive and require minimal training to master.
After all, your firm is under pressure to deliver results in a highly competitive marketplace – so while investment in upskilling is essential, anything you can do to speed up the learning process for employees should be considered.
---
About the Author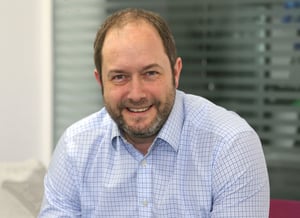 Mark Senior is a business director of PointFuse, a leading point cloud to bim software. It also offers AEC software, as build BIM and virtual design software. He has been involved with PointFuse since its conception, shaping its development from bleeding-edge technology to the successful commercial solution it is today.
---